Battle for Azeroth once again squishes players' stats — and item levels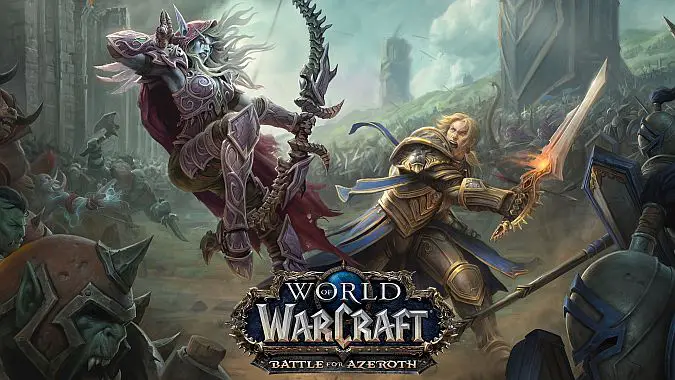 One of the surprises that awaited me when I logged onto the World of Warcraft: Battle for Azeroth demo computers at BlizzCon was my demo Priest's item level. Sure, there was a lot more than just the item level that greeted me — Zandalar, Power Word: Shield, experience points — but the item level was the one that caught me off guard (in a good way).
After all, we're reaching the point in Legion where item levels can reach up to 1,000 and health pools can reach above 10 million. And given we've already had one item-level squish, another one wasn't exactly unexpected — but it also wasn't something advertised during the expansion's announcement. But we all know this stuff already. Let's get to the good part.
Keep in mind, this is the first public build and preview of WoW's next expansion — all of this could change before its release. For now, this is just to give you an idea of what Blizzard appears to have planned at this point in time. That all said, here's what awaited me on my level-110 Priest:
My overall item level was 185.

Quest greens rewarded item-level 195 gear, and the dungeon journal listed item-level 215 gear (though it was the same across difficulties, so take that number with a grain of salt).

I had 270 Critical Strike, which translated to 20%.
I had 156 Haste, which translated to 9%.
I had 238 Mastery, which meant I had 54% — this includes Shadow's Mastery, though, so the actual ratio is different.
I had 157 Versatility, which translated to 8%.
I had 16,830 health.

"Normal" enemies in the area had 8,179 health, for comparison's sake.

And while it's not strictly related to a stat squish, to level from 110 to 111 required 717,000 XP, with quests rewarding 16,450 XP and "normal" enemies rewarding 794 XP per kill (though this varied if another player helped me kill the mob.)

Even more than the other information here, this is likely to change — Blizzard has almost always gone through multiple iterations of XP requirements during the course of a WoW expansion beta.
So what does this all mean? Nothing crazy, really — Blizzard is keeping the game up to speed, making sure stats don't feel ridiculous, and proving once again that they're not afraid to shake up the status quo if necessary. However, what will likely interest a lot of people is this upcoming squish's effect on lower-level content.
For now, I wasn't able to test any of that. But hopefully Blizzard has learned a few things from the last stat squish, and this one will feel even smoother.