New Azmodan pet guarantees Diablo fans are at least getting something from BlizzCon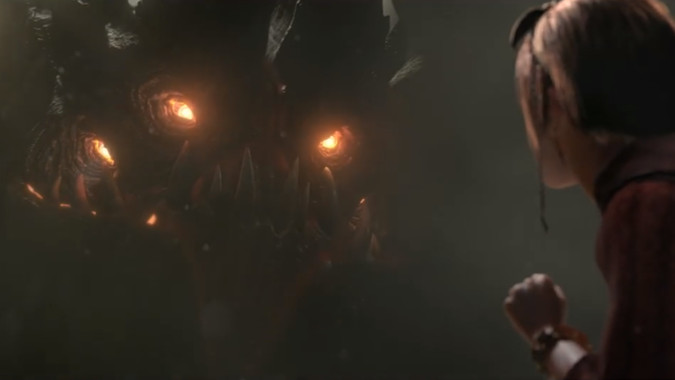 Who's the cutest bundle of evil imaginable? Well, not Azmodan, but we're getting an in-game pet version of him anyway. Now, don't get me wrong — I think I'd definitely like to have a tiny Azmodan to boss around when I play Diablo 3 and watching him fetch all my gold for me will be a nice thing to see, but I do find the idea a mite puzzling. Of all the potential in game pets, why Azmodan?
The full round up of BlizzCon Virtual Ticket goodies this year includes a Sombra Demon Hunter skin for Overwatch, the Nexus Razorgrin mount for Heroes of the Storm, Alliance and Horde specific cloaks and banners for World of Warcraft, and a classic worker skin for StarCraft II, plus a console skin for StarCraft: Remastered. There's also a set of 10 card packs and a BlizzCon 2018 card back for Hearthstone. Perhaps the hottest item on the Virtual Ticket isn't an in-game item at all, but the ability to play the WoW Classic demo just as if you were walking the convention floor yourself.
That Sombra skin had me convinced we were going to hear something big for Diablo this year before Blizzard came along and dumped cold water all over my enthusiasm, but at least with this announcement we know there's something in the virtual goodies for every major game in the Blizzard arsenal going into BlizzCon. I'm personally most impressed by that Sombra skin and I can't even play Overwatch, but since the Virtual Ticket is my only means of watching BlizzCon I'll likely shell out regardless of whatever we get this year. Still, I really wish there was something besides a cape and a banner for WoW — if we're going with transmog items, why not a weapon? The last time we got weapons was when the Warcraft movie came out.
I think I'll definitely use that Puzzle Ring I have in the bank just to watch Az-lo run around collecting all my gold like the world's most malevolent tiny crab. It's the pettiest form of revenge, which is why it feels so fitting for an Azmodan pet.