How do you feel about the end of the War Campaign, and what are you hoping for?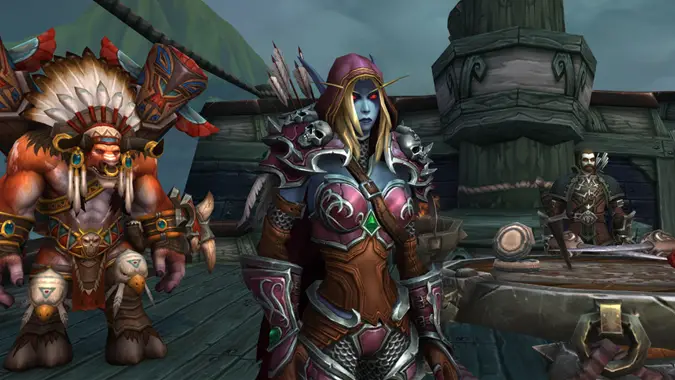 We had some datamined content yesterday for patch 8.2.5, and the most surprising part was a conclusion to the War Campaign.
I didn't think it would end this early. In fact, I thought it would last the entirety of Battle for Azeroth, since it was the catalyst for the expansion and its patches. I'm very glad it's not. As a Blood Elf, I've felt at odds with the Horde War Campaign the whole way. I completed it because it's gameplay, but not because I enjoyed it at all. Sometimes gameplay trumps lore when you're playing the game, and that's how I rationalized in my mind. Because if I were roleplaying — if I were sticking to my character's morals and feelings — there is no way she would ever have done any of that. She would have straight up defected to the Alliance. At best, the player character helping Sylvanas and Nathanos comes out of this as a war criminal.
So yes, I am excited to finally see this over with. I haven't look at any "leaks" and can only go on my speculation regarding the direction of the game based on the most recent Crossroads cinematic. But I'm looking forward to the end of fighting amongst ourselves and finally uniting against the real threat to our world. Again. It may be the World of Warcraft, but it's a tired trope by now. And despite the "morally grey" that the devs hinted at before Battle for Azeroth released, this expansion has felt pretty one-sided with a clear victim and villain in the Alliance and Horde.
I don't know how it will end. Matt Rossi had some speculation as to what patch 8.3 will entail. It could get worse. We could devolve into open warfare. But Lor'themar's speech after defeating Azshara makes me hopeful that finally someone might step up and and say enough is enough. Because I'm tired of going along with a more evil version of Garrosh.
How do you feel about and end to the War Campaign? Are you excited? Are you Team Sylvanas with Mitch? What do you want to happen? Personally, I'm voting for Patch 8.3: World of Peacecraft.