What's included in Overwatch 2?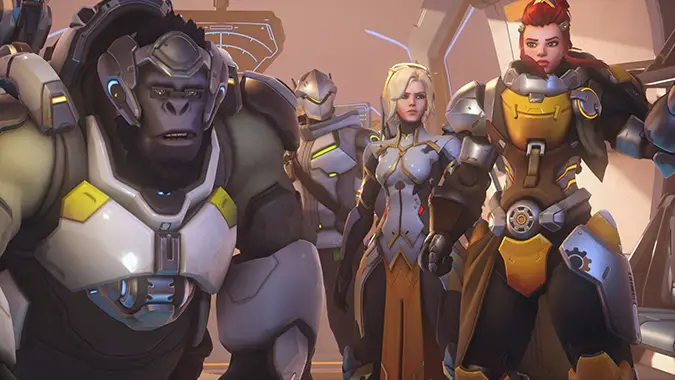 Despite Overwatch 2 carrying the number of a sequel, a majority of the stuff included in it is available right now. That's because it'll carry over everything in the base game that you can play right now. This puts it in a weird place when it comes to traditional game sequels and expansions.
For the person that is going to buy the game without ever having played the first entry, Overwatch 2 includes a lot of content. According to the talk at and around BlizzCon 2019, the game will possibly include 36 heroes (that's four more than the current game) and at least two new maps — although it's likely that it'll be more than that when it launches. There's a variety of PVP game modes to play, including everything from Competitive to Arcade, and it'll have a set of PVE-focused Hero and Story missions that finally provide the much-needed lore and narrative that the game has lacked so far.
All of that will look noticeably better than the current game as the engine has been modified and the characters have been redesigned. But if you already own the first game, you'll receive all the PVP-related updates, like the new maps and the new heroes. The PVE content is what you're paying for with Overwatch 2, and whatever bundle of cosmetic items that come with it.
It's best to think of the new game as a big, PVE-focused content drop with some additional bonuses for the PVP side of the game. It's like a new hero release or a holiday event, but with so much content that they're finally asking you to pay for it. There will be no shortage of new things to mess around with, making the developers promise that it'll almost feel like a new game. It'll be like the launch of Overwatch where there was so many new heroes and things to do that everyone felt like a baby. In contrast to now — where everyone is jaded and mix-maxing heroes and modes — it'll be a refreshing time to play the game.
For the moment, we have no release date. Blizzard said the game is in early development still. That means we probably have a year or more to wait until it's here. Like with all unreleased Blizzard games, we must sit and latch onto any small bit of news that comes out before the game is released.