How do you think a World of Warcraft expansion should end?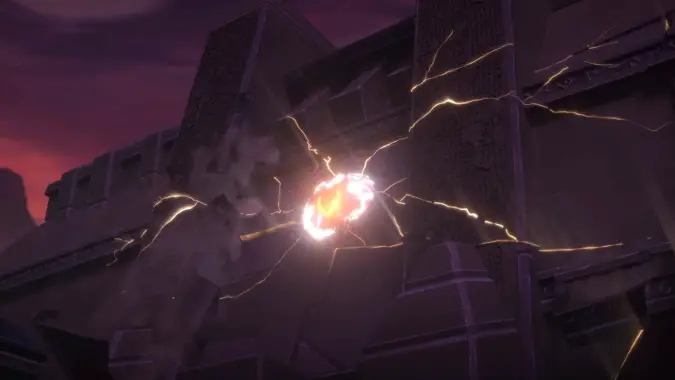 World of Warcraft's patch 8.3 is the ending of Battle for Azeroth, and with today's Ny'alotha raid we finally see the conclusion to the story of the expansion. We now know how it all turns out — how the various figures we've seen this expansion have ended compared to where they started, which ones we'll be seeing in Shadowlands instead of later, who the final boss of the expansion is and how it was defeated. It's all done and dealt with until the next chapter begins with patch 9.0.1. And that means we can finally have an opinion about how it was all wrapped up.
So without spoiling anything, I'm pretty satisfied with the ending we got, while I'm also somewhat less than satisfied with the stuff that we didn't get any real ending or closure on. From the beginning, it was apparent that we were heading toward this outcome, and I felt like the B story of the expansion moved forward and became the A story to some degree. I wish it had always been the A story, honestly — the Horde/Alliance faction conflict plot line just ended up making my Horde characters feel like murderers and my Alliance characters miserable.
I get that we needed a way to get certain characters in place to do the things they'll be doing in Shadowlands, but it still wasn't my favorite part of this expansion. And in terms of how Ny'alotha actually ended? I'm pretty solidly okay with it. I liked the way it finally feels like it's you who matters, not some random lore figure who swans in after you fight a boss for 20 minutes and takes the credit. No, for better or for worse, this time the big moment is the player's moment, and I'm okay with that. It wasn't a pre-rendered cinematic, but I feel like it was still pretty great.
So how about you? How did you feel about the big wrap-up? Are you excited, unhappy, thrilled, or just ready to see what happens next? What are your feelings about the end of the expansion? Please note, the comments are likely to reference spoilers from the end of the Ny'alotha raid! You've been warned.