WoW
May 13, 2020 6:45 pm CT
WoW Shadowlands added character customizations we've wanted for years, now live in alpha
Click here for more photos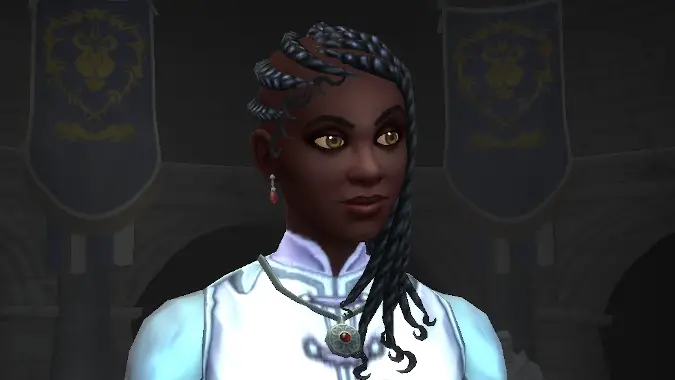 You want more character customization? Frankly, who doesn't at this point in World of Warcraft's lifetime? Warlords of Draenor may have introduced updated character models, but the choices were still limited as far as what you could do with those models. In Shadowlands, WoW's original races are about to get more character customization, including some updates that players have been clamoring for years to be added. This update has just been added to Humans in the Shadowlands alpha, featuring the different skin tones, hairstyles, and face shapes promised at BlizzCon plus new makeup, jewelry, and eye color options.
On the short list displayed during the World of Warcraft: What's Next panel at BlizzCon 2019, Ion Hazzikostas showed us just a small sampling of what will soon be available for players. Trolls will have more options for hair color, tusks, skin color, body paints, tattoos, and will even be able to set their eye color to something new if they wish.
As for Dwarves, players will get that long-awaited Wildhammer update. Throw on some tattoos, change your hair color, skin color, and more. Forsaken players will be able to choose — finally — whether or not they'd like to have their bones showing, as well as a selection of different hair colors and other options.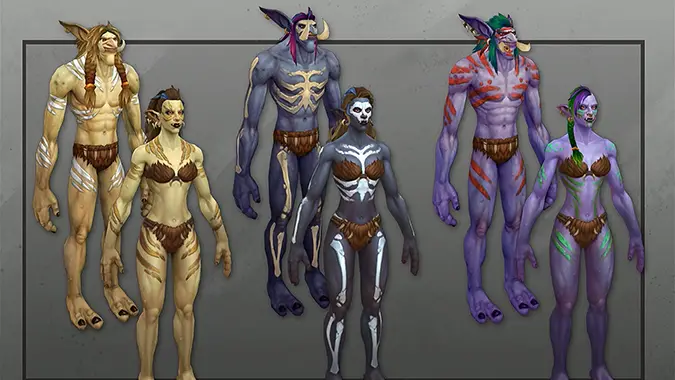 But the biggest and most startling update is to Humans. Sure, we've been able to choose our skin tone since the game began, but the facial options were, let's say, limited, while the hair options were also…limited. In the sneak preview, Hazzikostas showed us a screenshot of a very different Azeroth — one full of people that are just as varied in hair texture, skin tones, and facial features as the world we live in today. Frankly, it's about time.
Hazzikostas did mention that this is a continually iterative process, and there will be more to come in the future — these are just the first steps. But let's face it (no pun intended) — between the introduction of the Barber Shop and Transmogrification, it's been made loud and clear that players like to change how their characters look. More options to do so, and more new features, hairstyles, hair colors — it's all going to be well-received.
Hazzikostas specified these updates were for WoW's original races, so we may not see more options for races added in later expansions…at least not yet. If this goes over well, however, I suspect we'll be seeing more customization overall in the future — for everyone on Azeroth.
Want to know more? We have some of our favorite looks for human men and human women from the Shadowlands alpha!