What's your favorite Covenant?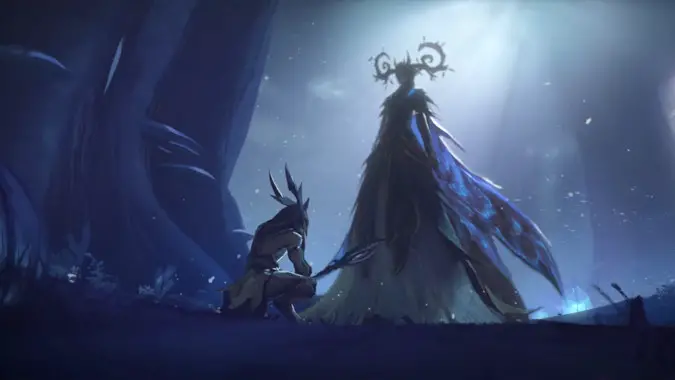 Covenants are the major story focus of World of Warcraft's upcoming Shaodowlands expansion. And for me, picking one has not been easy.
It's a struggle. It's a toss up between Kyrian and Night Fae. Not for their abilities — I'm the kind of player who makes decisions based on aesthetics nowadays, and the Kyrian seem tailor made for many of my characters, while the Night Fae really speak to my Night Elf Warrior main. But I'm not married to them — I think the Necrolords have a lot of interesting stuff going on, both visually and lore wise.
Can't stand Venthyr, though. Sorry. I wanted to like them, but they bore me. That's the problem with taste, it's very subjective — I know people who are absolutely gaga over WoW's upcoming Vampy Bois, and I'm totally on board with y'all getting your '90s LARP on with them, I hope they're fun and awesome for you. But for me, it's like flashing back to a time spent wearing too much black and being depressed. Not that I'm not depressed now, I just don't dress up for it much.
I think, if you put me on the spot, I'd say Night Fae are my absolute favorites so far. I enjoy the Winter Queen and the whole Unseelie vibe, I think there's a good amount of lore revelations to be had and I'm excited to get down to playing there and finding out. It feels like a good match for me both in terms of aesthetics and story.
But for some players that's all irrelevant — they'll play the Covenant that gives the best Soulbinds and the best Covenant abilities. Which leads me to that question again — whatever your criteria are, whether you're into RP or lore or character power, which of these four Covenants is your favorite? Which one will you be choosing to play first, if you're going to play them all on alts? Which Covenant grabs your attention and why?