How are your alts faring in Shadowlands so far?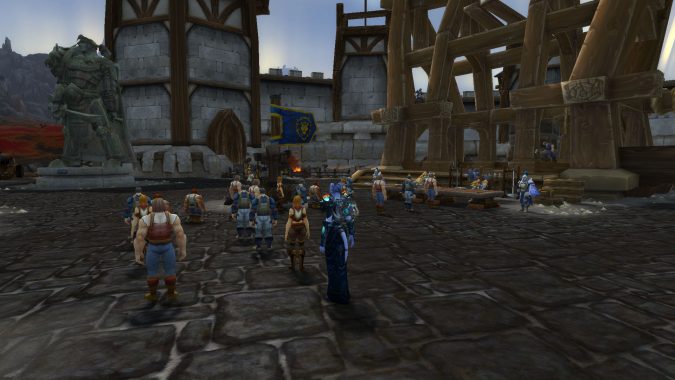 Shadowlands has been out for a few weeks now, and the Castle Nathria raid opens this week. So like most players, I'm wondering if I can start playing alts yet. It's not that I feel a little overwhelmed on my main, it's that I don't know how to finish this sentence without lying.
I'm joking, of course, but at the same time the sheer volume of endgame activities in Shadowlands — which, due to Warlords of Draenor, I am contractually obligated to mention is not a bad thing — is forcing me to reshuffle my plans already. I had originally intended to get 4 toons to 60 in order to partake in each Covenant's storyline, but I've not had to the time to get any other toon but my main to max level.
Part of the reason for my slowdown is Anima, which seems to be coming in at slow pace — and looking ahead at the prices of Sanctum Upgrades and the various pets and mounts available with Anima, I don't see how to earn enough to exhaust all options before the expansion is over. This has forced me to focus more on Anima World Quests and other sources that normally I'd be ignoring. Of course, I may be unnecessarily concerned about the opening rate of acquisition, or Blizzard will recognize this and increase the amount of Anima we can get from all sources, but both possibilities discourage me from focusing on more than my main right now.
The other motivation is that we know flying is coming easier and possibly earlier than in the last three expansions. Frankly, I hope so, because I feel I spend half the time doing World Quests just trying to navigate to the correct location. I know we say this every expansion, but Shadowlands will really benefit from flying, and therefore my alts have another reason to wait patiently in line.
All that said, I have put aside time to level 3 alts to 60 now for the Covenant campaigns. However, I'm leveraging my main's experiences to their benefit: They will not be questing in the Maw outside what is required for storylines, and the first Sanctum Upgrade they'll be purchasing will be the unique one for their chosen Covenant. I'll of course feel compelled to keep up their Renown levels by completing the weekly quests, but I've decided not to purchase any collectibles with Anima until we get close to the end of the expansion.
So how are you alts doing right now? Are they all sitting around waiting for flying, or are you leveling them now? Has the Darkmoon Faire this week encouraged you to get your profession toons to Oribos so they take advantage of the free 5 points? Did the separate Covenant plotlines encourage you to get 4 toons up to 60 as soon as possible, or are content to wait on them? Tell us in the comments below!