What do you consider the best class/Covenant combination so far?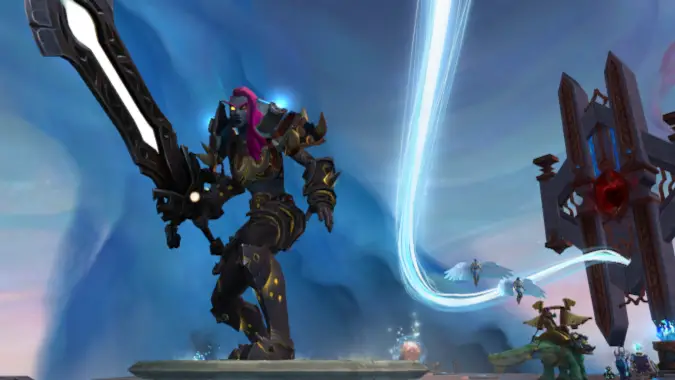 I'm seeing a lot of people arguing that for raw power, the Venthyr absolutely dominate in melee, especially for Warriors. It's dominant in high-level Mythic dungeons and raiding, they say. I personally adore Night Fae — I'm a huge fan of Ancient Aftershocks for AOE, and I love Soulshape for runaway fights like Shriekwing or Hungering Destroyer. Any time I need to go from A to B in a hurry? Soulshape. But I'm sure the Venthyr teleport would be nice, too, and being able to use Execute's big brother Condemn for Single Target vs Ancient Aftershock's AOE emphasis — I can see the appeal.
For me, it comes down to RP — but I can freely make that choice. I'm in a guild slowly making our way through Castle Nathria on Normal. If we even get into Heroic it won't be for a while. My DPS is middle of the pack, neither awful nor topping the charts, and Fury and Arms Warriors aren't particularly strong contenders despite several buffs, so I'm in the ultimate play what you like position and I can choose Night Fae. But I'm hardly playing enough alts, much less raiding on them, to where I have to seriously be particularly knowledgeable about, say, Beast Master Hunter combined with Kyrian, or Elemental Shaman plus Necrolords, much less what Soulbind goes best with Holy Paladin and Night Fae.
And that's why this job can be so great, because I can ask you guys what y'all think. What's the best combination of Covenant and class for you? What's been working, or not working, for you as you're playing through Shadowlands? Are you a diehard Necrolord, love it to death, wouldn't change a thing? Are you a dissatisfied Night Fae, looking to change? I can't imagine it, I think Night Fae is the best, but clearly not everyone agrees. What's your favorite class/Covenant combination this expansion?