What would you think of multiple Warcraft or StarCraft franchises developed at once?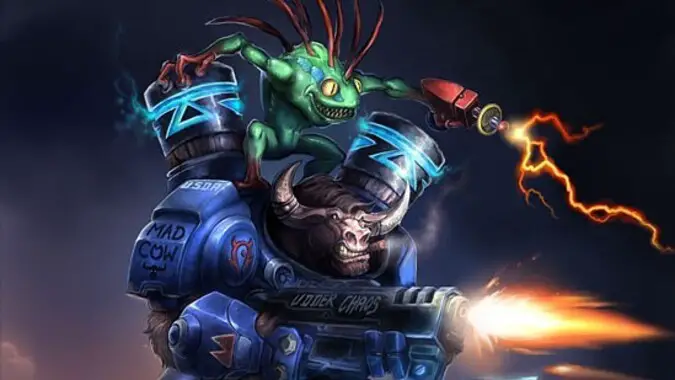 We have Diablo 2 Resurrected, Diablo Immortal, and Diablo 4 all in development while Diablo 3 is still in active production with Seasonal play an ongoing endeavor. That is a lot of Diablo, and a case could be made that Blizzard is making more Diablo games than it has any other kind of game. This has me looking at long term franchises that have done well for Blizzard, like Warcraft or the currently inactive StarCraft franchise. Should, could, or would Blizzard ever be in a situation where multiple StarCraft games were in production?
For years we've thought that Blizzard wouldn't do a Warcraft 4 with World of Warcraft in production, but now that we've seen them doing all that Diablo at the same time, it seems less unlikely that we could get continuing development on World of Warcraft while also possibly getting an RTS in the franchise and maybe even a mobile game at the same time. I mean, why not? Clearly they can focus on more than one game at once, and while it may not be something they'll do while they're developing all that Diablo, it feels like something that could very much happen, and frankly, I'd love for it to happen. I used to think we couldn't really do Warcraft 4 while WoW existed, but now I definitely think we could — put WC4 in the future a bit and have WoW catch up to it once they get there.
As for StarCraft, I feel like this is a franchise that could go the action/adventure route, get a mobile version of StarCraft 2, for people who love mobile RTS games, and maybe even explore some new genres like 4X or open-world sandbox gameplay. It's a franchise that I personally would love to see at BlizzCon 2023 with a bunch of games in development. But what do you think? Could these older franchises sustain the kind of development we're seeing with their cousin Diablo right now?