What do you like to test in PTRs and betas?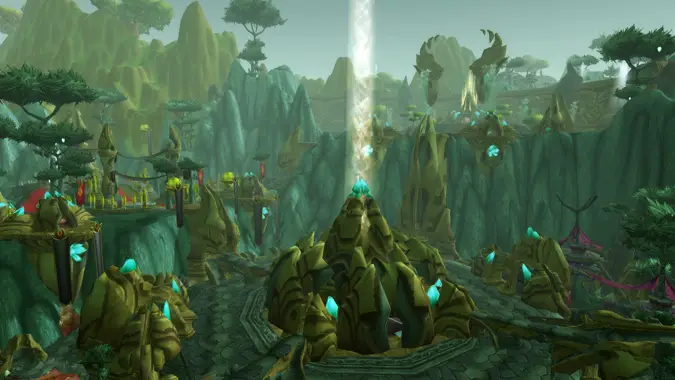 The Burning Crusade Classic beta has been up for a couple weeks now, and the Diablo 2: Resurrected technical alpha is starting this weekend. I signed up for both BCC and D2:R but I haven't gotten into the first one yet (probably never), and I have low hopes regarding the latter. On the plus side, the Shadowlands patch 9.1 PTR is supposed to be up next week, so I'll be able to dip my toes into testing there.
All these active testing cycles got me thinking: What would I even test if I got in? D2:R is pretty easy to decide, because it's a limited technical test anyway, with only three classes and two Acts available for testing. I'd likely spend most of time on Amazon — Sorceress isn't really my speed, and there's a certain someone here at Blizzard Watch that has Barbarians covered pretty thoroughly — although to be honest I'd probably try to get as much testing in as I could, if only to be able to say, "Hey, I was in an alpha!"
The first thing I'd look at in BCC and 9.1 are Hunter changes, as I main all three specs so reviewing those is a huge deal for me. That said, my interests are more in terms of rotational/ability changes and not the nitty gritty of throughput, so I'd end up not spending as much time on it as I would in a pre-expansion beta (although I guess technically that's what BCC is). Once I was satisfied there I'd move on to more lore-related concerns, focusing on the continued Covenant campaigns and exploring Korthia; of course, in the case of BCC, I've already absorbed all that lore over the past decade-plus so I'd probably avoid the crowds in Hellfire Peninsula and test through the Draenei and Blood Elf starting zones.
What about you, what do you focus on when testing? Is there a certain class you play around with first, or do you look to dig up all the new info that the datamining doesn't reveal? Or do you not bother to participate even when eligible outside of maybe poking your head in and looking around?