WRUP: There are too many games to play and watch this weekend, but we're gonna try our best anyway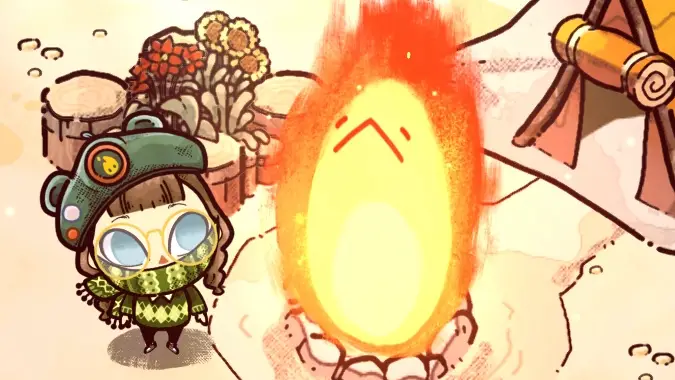 It's the start of a brand-new year, and that means our first-ever WRUP of 2022! This weekend, the team is largely up to the usual — with Mass Effect and Final Fantasy 14 still on multiple lists — with the very notable exception that this weekend marks the start of AGDQ 2022. So while we're certainly playing a lot of games, we'll also be watching a lot of games.
Join us as we break down everything we're up to this weekend!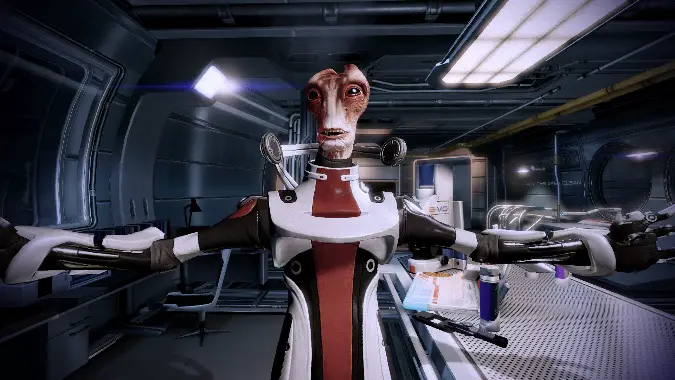 Mass Effect: Legendary Edition
Overboard!
I'm working on my first playthrough of Mass Effect for the new year, you know, like you do. I'm playing as male Shepard, something I think I've only done once before… but at least it means I'm not playing exactly the same run through again. I was planning on going renegade, but it's just too hard not to be nice to all of my favorite characters. Mass Effect 1 and 2 both favor leaning heavily one direction or the other, and I need a high paragon or renegade score to meet some of the game's dialog checks — which I can't get if I make too many renegade choices. So it looks like I'm once again pretty paragon.
I've also been playing an indie game called Overboard! which I've really enjoyed. It's a murder mystery, with the twist that you're the murderer and need to figure out how to get away with it. You've pushed your husband overboard on a cruise, and you're eight hours from docking in New York. Can you manage to cover your tracks (or convince other people to cover for you) before you reach shore? The really neat thing about the game is that once you get to the end, it sends you back to the beginning to try again, maintaining the to do list you had on your last playthrough. So it's a bit of a time loop where you learn more and more about the other passengers, learning just how to manipulate them so you pull off the perfect crime. And even once you get away with murder, the game offers you additional challenges. Okay, you got away with murder — but can you get away with murder and also get the life insurance payout? Can you get away with murder and avoid anyone knowing enough to blackmail you? I'm not sure how long this will keep going, but it's been fun so far.
Though, really, your husband was a cad and I don't see why anyone would blame you for shoving him overboard. This ought to be simple to get away with!
Final Fantasy 14
Guild Wars 2
Hades
I'm mostly still playing Final Fantasy 14 as my current game time expires in less than a fortnight so I want to get as much done while I can before I switch over to Guild Wars 2 in anticipation of End of Dragons. I should be able to get my Dragoon job to max this weekend, then I'll start working on the new Sage job.
When I'm not playing in Eorzea, I'm banging my head against Hades — the game and the boss. I'm hoping to find time to make some progress over the next few days, but as it's also the final weekend of the NFL regular season I'll be watching a lot of that, so we'll see.
The new DLC for Dead Cells just released, The Queen and the Sea. So I will likely be diving back into that for a while. Between that and the crossover additions from other metroidvanias that they've put into the game, including weapons and costumes from Blasphemous, Hollow Knight, Hyper Light Driver, Guacamelee (one of my all time favorite metroidvania series of games which you should absolutely play if you haven't'), Skul (another metroidvania from Korea that is just stupendously well done), and Curse of the Dead Gods, well I'll be busy for a bit with that I assume.
Also a lot of painting, I have a couple commissions to finish up and a personal project for myself…. another Halfling Blood Bowl Team But this one is themed after being Pirates! and I'm super excited to get them printed and painted up.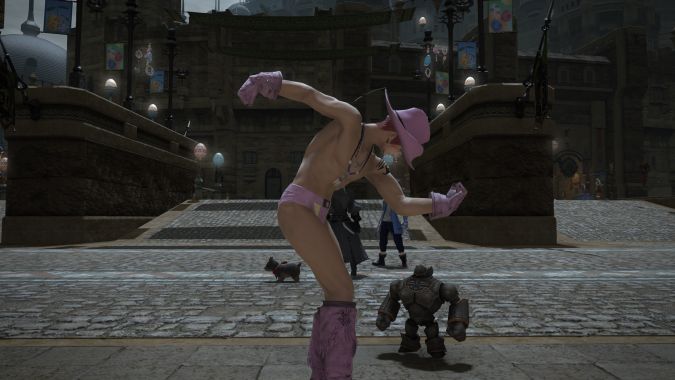 Final Fantasy 14
Mass Effect: Legendary Edition
My weekend plans have found themselves a little in flux, but right now, it's looking like some snowboarding on Saturday, with Mass Effect and FFXIV mixed in the other days. By the time this goes live, I may be done, but I'm currently nearing the end of FFXIV's Heavensward expansion, long considered one of (if not the) best expansions to the game. I admit, I feel bad because I've done the MSQ over the course of like two years buuuuut it's still nice to be back.
Update: I did, in fact, beat the Heavensward MSQ last night! So it'll actually be the 3.X content I'll be working through this weekend.
Awesome Games Done Quick begins this weekend, so starting on Sunday, I will be all speedrunning all the time!
Mass Effect: Legendary Edition
Odyssey
Cyberpunk
Wrath of the Righteous
Because Liz, I'm playing Mass Effect LE in addition to Odyssey, Cyberpunk, Wrath of the Righteous, and working on my D&D campaign for Blizzard Watch, which is going to be smaller in scale to start with and and less at big crazy hijinx and more at small stories that you guys get to have more of a say in.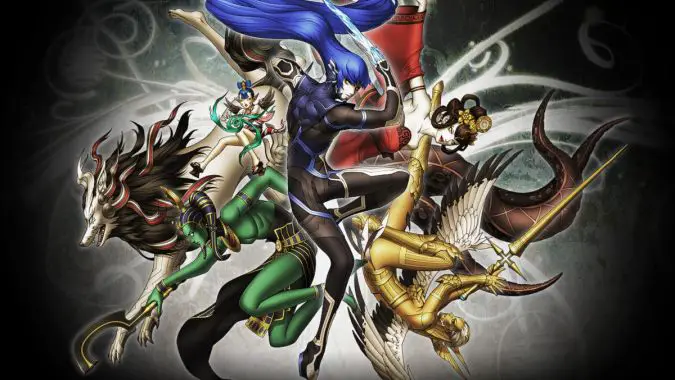 I'm finally reaching the end of SMT 5. Man, this game has been a rollercoaster! I loved it, then I hated it and almost quit in frustration (twice), but then I loved it again. In the end of the day, I'm glad I stuck with it; despite the flaws, the experience has definitely been worth it, and I can even see myself replaying it in the future (especially since now I know exactly what the frustrating parts are, and can be ready for them).
I've also picked Tokyo Mirage Sessions back up again. It's such a silly, lighthearted, and fun contrast to the "serious business" of SMT 5, despite having so many shared gameplay elements!
I'm sticking with Hearthstone and Retro Bowl for now. I want to make 2022 the year I really focus on my fiction writing so I need games I can play in short breaks.
Wordle
Gemcraft
Cozy Grove
Besides my burgeoning Wordle — anagram games are my OG favorite from playing Scrabble with my grandma in the 80s — I've been playing 2 games a whole lot post-Steam-sale. Keeping it old school, Gemcraft is a tower defense game I used to play a flash version of over on Kongregate.
The Steam version is excellent, and has over 400 achievements so it'll scratch my tower defense itch for some time to come. The other I wrote about during my turn at The Queue this week, Cozy Grove. It's adorable, yes, but it has a small handful of quests and then it basically tells you to come back tomorrow, which I truly appreciate in a game. Also, the soundtrack has a really chill folk-inspired vibe that works well if I'm doing something in my other window, like typing up what I'm up to this weekend.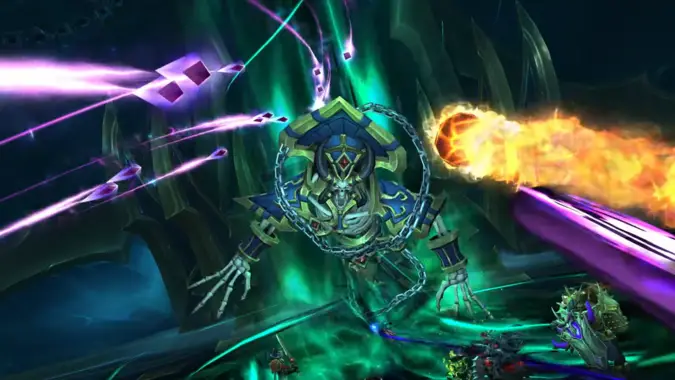 World of Warcraft
Civilization 6
Myst
Hidden Through Time
It's nasty weather in the middle of the country; well, in a lot of places; so I'm hunkering down and firing up the computer. I'll be playing WoW. Haven't obtained a new mount since right before Christmas. I'm doing an assessment of achievements and what I can do now. There are a number of gathering and killing rares-type achievements I don't have; looking at you, Timeless Isle.
I am learning Civ 6. I've been playing Civ since it came out. Each new number adds things which increase the learning curve for me. I'll also be playing more Myst and I found a hidden item game, Hidden Through Time, which has been fun.
For Christmas, I was given a 1,000-piece puzzle about cats. I'm doing some rearranging so I have a space to set it up and leave it where my cats don't "assist" me in assembly. I also want to finish a book I started in December. It's not bad, but it's not gripping. I do want to see what comes next but I kinda want it done. I have to remember to go out and start the car, letting it run for a few minutes, to keep the battery charged in the cold. Stay warm folks.
Tales of Arise
Cyberpunk 2077
World of Warcraft
I'm torn between starting a new game this week in Tales of Arise or continuing my Cyberpunk 2077 file that I paused when Halo Infinite came out. Both have their pros and cons, and I've heard lots of great things about both of them. So who knows what I'll wind up doing. Not me!
In Raid news, we've gotten out 5/10 Mythic finally and we may just be taking an easy night to do the Sanctum achievements before figuring out if we're going to press on to Painsmith. He's the hardest fight pre-Sylvanas from what we understand so it's a hard decision to make with how close we assume we are to the release of 9.2 and the Sepulcher raid.
That's our WRUP for this week! I hope your 2022s are all off to a great start, and may all your gaming be joyous. Until next week, why not tell us: What aRe yoU Playing?