WRUP: It's the weekend and everyone's favorite puffball is ready to activate Mouthful Mode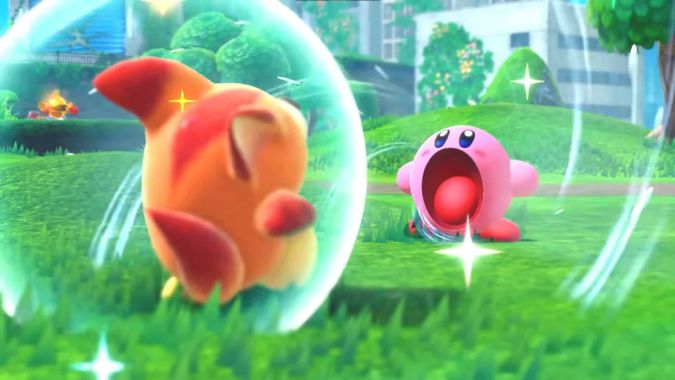 Unlike most weeks, this week actually went by fairly quickly! The weekend will probably go by even faster, but hey — we made it to Friday, and that's what's important right now. Why? Because Friday means it's time for WRUP (What aRe yoU Playing?), and WRUP means it's time for us to talk about everything we're up to in the coming days.
So whether your weekend has already started, is just starting, or won't start for a bit, sit back, relax, and join us as we share everything we're doing and playing! Anna Bell leads us off this week.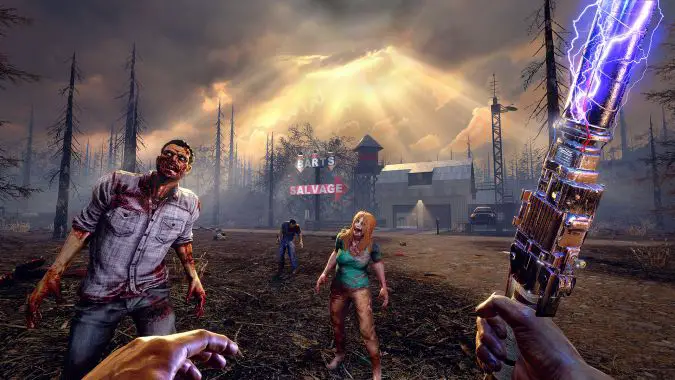 Cozy Grove
7 Days to Die
Expedition Zero
This week I've been playing Cozy Grove a lot. I'm still trying to figure out the best balance of creating items, especially with cooking, and hoarding them. I err on the side of hoarding, naturally. I also started dipping my toes back into 7 Days to Die in earnest. The Alpha 20 update to farming annoyed me so much in the patch notes I haven't really been playing it. However, in terms of actual balance, it just meant that I needed to rush up the Fortitude tree as soon as my Strength and baseball bat skills reliably two-shot zombies, waiting a little bit longer than before to branch out into stealth and archery. I'm also debating picking up Expedition Zero, a newly released survival game which features both freezing temperatures and a whole lot of gore and horror.
You could say a whole lot about my taste in games, but it's sure, uh, thematically diverse.
WoW
Elden Ring
Horizon Forbidden West
Cozy Grove
All kinds of Star Trek
I'm in the middle of so many games and shoes that I don't know what I'm playing this weekend. I've been actively playing WoW and working on my Enlightened rep, and I should do timewalking this weekend. I'm making an attempt to play Elden Ring even though I have no idea what I'm doing. I've got Horizon Forbidden West to get through. I'm watching the World First Race… though it's getting close to the end.
I'm intrigued by Anna's talk about Cozy Grove, because I actually have a copy but have only ever dipped my toes in and not really gone anywhere. I've been watching a lot of Star Trek, I'm a couple of episodes behind on Picard and I need to watch Discovery, plus I've never watched all of Voyager. There's so much I could be doing this weekend that I could wind up doing anything this weekend!
Inspirisles/Overisles
Coyote & Crow
Horizon Zero Dawn
Triangle Strategy
Ratatouille/Wall-E
This weekend is going to be heavy on the TTRPG front as I'm reading through Inspirisles — which teaches sign language as a mechanic — while their Overisles campaign setting kickstarter enters its final day. I also got my Coyote & Crow hardcover this week so I'm reading through that as well.
In video games, I am still slowly working on Horizon Zero Dawn, and also plan to take some time this weekend to work on the demo for Triangle Strategy.
I am down to my last two unseen Pixar films: Ratatouille and Wall-E; once I've watched both I'll be 100% caught up on Pixar and I'll start working on unseen regular Disney animation studio films next weekend.
Finally, I haven't had an opportunity to paint miniatures the past two weekends, so I'm going to continue working on the Young White Dragon and if I finish that I'll start on a Firbolg Ranger and his Polar Bear companion.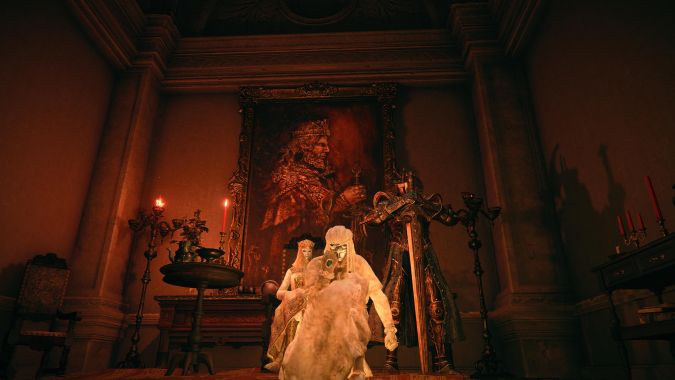 Kirby and the Forgotten Land
Elden Ring
Mass Effect 3
I'm just gonna dive right into it today, because the new Kirby game comes out on Friday and I cannot wait to play! Granted, I'm still chugging through Elden Ring — I'm at a turning point and trying to wrap up everything I can before proceeding — but I'm really excited for Kirby. Plus, having a Switch game on my plate means I can play side-by-side with the GF while she works through Mass Effect 3! Wins all around.
Friday is also date night, which involves going to our favorite fancy-drink place and just generally enjoying ourselves downtown. Saturday will be spent with the family celebrating some birthdays, but otherwise, it's a weekend of gaaaaaames.
Star Wars: The Old Republic
Gaming time is going to be sparse this weekend, but when I do get some free time, my good friend and I will be making another attempt at running our reroll toons through Nar Shaddaa. I've enjoyed the Powertech Advanced Class, but I miss having a Charge-like ability, which Powertechs don't get until their mid 40s. I want to activate my second Advanced Class on this toon, but I'm torn between the Bounty Hunter Mercenary or Imperial Agent Operative.
Both would give me the option to tank, heal or DPS. The problem with Operative is that Powertech/Operative wouldn't have a ranged DPS spec while Powertech/Mercenary could go melee or ranged DPS in addition to tanking or healing. My biggest hesitancy with Mercenary is I've already got a max level Commando on the Republic side which is the Republic mirror of the Mercenary. Beside the lack of ranged DPS, my other problem with Operative is that Operative is usually available to Agents. Having an Agent origin story with an Operative spec feels like it doesn't take advantage of the Combat Styles system, but then again, before Combat Styles, no Agent could have had a tank spec like Powertech.
I'm finishing up my first run of Triangle Strategy. I didn't have a lot of time to play video games these past few days, so I had to slow things down a bit, but there are only a few chapters left.
It's been weird to focus on a single game for so long, that's very unlike me if I'm being honest, so I'm actually looking forward to branching out again relatively soon.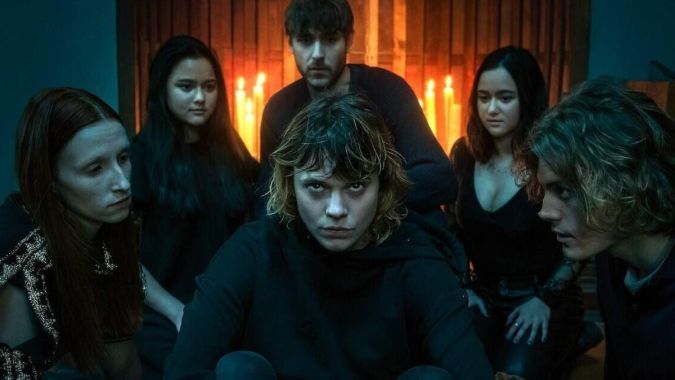 D&D Into the Weirs
DC Deck Building
Cracow Monsters
Welcome to Flatch
This weekend is Into the Weirs…and I mean it this time! Also, someone needs to write a parody of Into the Woods about it, every time I remember it's Into the Weirs that pops into my head, but I don't know the words to the song.
I've also been playing the DC Deck Building game. mostly just my wife and I, but we'll have people at our game night, but that'll come up in next week's WRUP. On the TV front, I'm watching a show on Neflix that is good in an eerie, creepy way, Krakowskie Potwory, the English translation is Cracow Monsters. About demons and death and the afterlife. There is a kid in this that deserves some kind of award for the acting he has to do as the main villain. Then I started watching the Fox show, but it's also on Hulu, Welcome to Flatch. It's one of the mockumentary style shows like The Office.
I recently watched You're the Worst, which was a great show. Two of the main stars from that show — Gretchen and Edgar — are both on this. Not the characters, just the actors. So is Stiffler from American Pie. At best, it's nice to see them again. At worst, it reminds me how much better those shows/movies were. I honestly cannot recommend this show, unless you really want to see people from You're the Worst teaming up again, or you really like shows where people talk to the camera.
Mitch, there's still time for you to make an unscheduled cameo as a Kenku, I'm just saying.
We postponed D&D last week, so I'll be running that this week (seriously, Mitch, call me) and I've also been playing a lot of HFW and Cyberpunk 2077. As for new games, I honestly don't have anything on my radar at the moment.
World of Warcraft. That's it. That's my weekend. I can't wait.
That's Team Blizzard Watch for this, the final weekend in March. Join us next week for… oh dear, April Fool's. (Until then, please feel free to share what you're up to in the comments!)