WRUP: Everyone's talkin' 'bout BIGsnax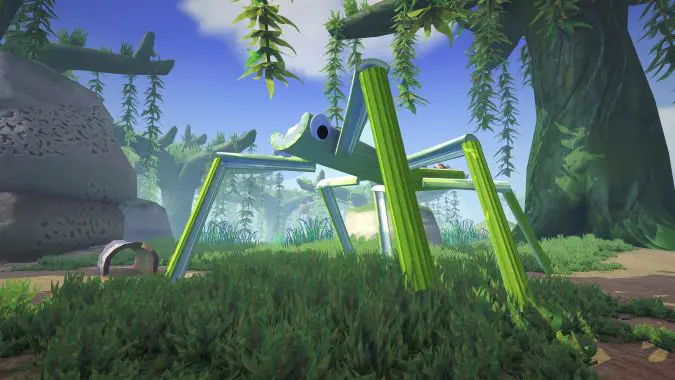 Guess what?! We've made it to Friday! And in my book, that means it's time to sit back, relax, and celebrate with some games and entertainment.
Thankfully, that's exactly what we're here to do! This is WRUP, and here's what Team Blizzard Watch is up to this weekend. Once again, yours truly kicks things off.
Bugsnax: The Isle of BIGsnax
Elden Ring
Overwatch 2
Part of my plans just got canceled so it's going to be a weekend fulllll of gaming (and also maybe a hike or two). I'm stupidly excited for the BIGsnax update to Bugsnax! I am absolutely a Bugsnax shill, so any sorts of updates make me happy, and I've been excited about this ever since it was announced.
I mean, can you really beat a giant Bunger?! Or a giant Cheddorb?! This game is too good, y'all. (Also it genuinely is very inclusive and the folks at Young Horse Games seem like really cool devs.)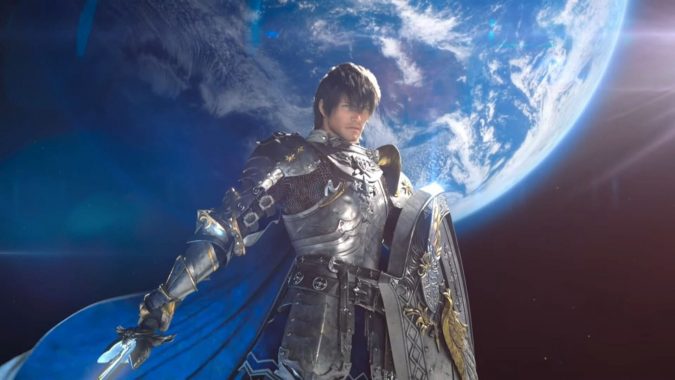 Guild Wars 2
Final Fantasy XIV
NFL Draft
After two weekends of not playing anything due to a family vacation, I'm back! … and not playing all that much. I'm caught up in WoW with what I wanted to get done before 9.2.5 so it's just a waiting game there, but I am jumping back into Guild Wars 2 for the return of the Living World Season 1. Once I've completed that I'm resubbing to FFXIV for the next month to get caught up on the latest patch 6.1 as well as continuing to level the other jobs on my character.
Why just MMOs this weekend? Because I can play them while keeping an eye on the NFL Draft! I know, I know, Sportsball, but I always enjoy drafts, especially the NFL one. While I don't pay as close attention as I used to (I used to research players and do mock drafts), I still like to keep it on so I can see what's happening.
I have a sneaking suspicion that this weekend will be yet another futile attempt to get things done, only to sit down at the computer and OOPS it's Monday again and time for work! Still playing WoW and losing track of weekends, though I have a cable coming for my HDMI switch so I can have my Nintendo Switch plugged into the TV and not have to keep unplugging it every time I want to watch a show (one of the ports is broken). This may lead to more Nintendo in the future. But not this week or next, because…
I have potential weekend plans for once! Tentative plan is to visit farmers market and also head up to the lavender farm for their plant sale. I'm excited because the place makes great products, I love the smell of lavender, and I want to have plants for the bees and hummingbirds. 🐝
This weekend I am going to keep working on my Khonshu cosplay. I was hoping to have pictures this week, but it is not in a state I am confident in showing off yet. Maybe next week, though if you do want to see progress, I have been posting in the Blizzard Watch Discord.
I'll also be playing WoW, leveling a blood elf and dark iron dwarf up to 60 in preparation of 9.2.5 content.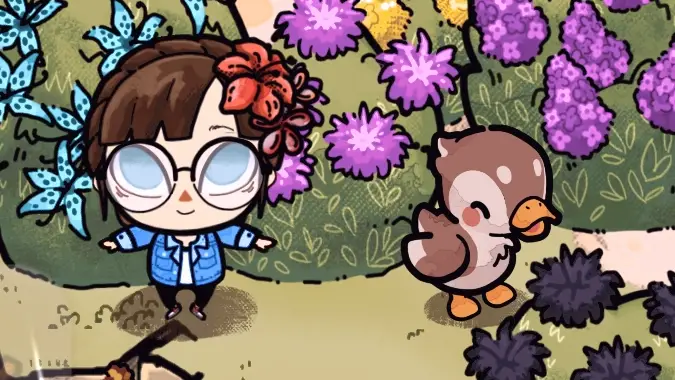 Cozy Grove, Neighbears DLC
Vampire Survivors
F*ckbois of Literature
Cozy Grove just added a spring update which, among other things, allows me to have my very own baby duck for a while, so it's all coming up ducky. They also released their first DLC this week, which was an instant purchase for me for no other reason than the fact that it makes your closet bigger, so you can have more clothes. I haven't finished the story from the main game, so I can't really engage with most of the rest of the DLC. This is a fine and responsible use of money.
I also got into Vampire Survivors. Initially it really scratched that nostalgic Nintendo-era itch, but I'm finding that as I play — as I get better skill-wise and also gain more roguelite items — the games are kinda starting to drag a little. It goes from a sub-5 minute sprint to a 25+ minute slog quicker than I anticipated. Still, it's pretty fun to just pick up and play, especially since it's all of $3.
In the meantime, I've discovered and started listening to the F*ckbois of Literature podcast. Emily does a fantastic job of framing the works she discusses with her guests in a historical context and a more modern one, with excellent in-depth analysis, while also having fun. It can be tough to find people willing to discuss tHe cLaSsiCs while also keeping a healthy sense of irreverence about the topic. Honestly though, I'll take any chance I get to make fun of Lord Byron. What a f*ckboi.
Animal Crossing: New HorizAAAAAAHns
Still. No. Blue. Roses.
Star Wars: The Old Republic
Nintendo Switch online games
My Bounty Hunter made it to Voss. Chapter 3 has been a big improvement over Chapter 2. I had played her as a "your politics bore me" kind of Hunter, but the writers do a great job in giving her story reasons to want to side with the Empire against the Republic. The Bounty Hunter has a fun set of varied companions and the character interactions are one of my favorite aspects of SW:TOR. My son and I continue to play whatever Switch game he's in the mood for, but we've also started his Lego Infinity Gauntlet build. He's gone from me putting his sets together for him when he was younger to now me basically just turning pages in the instruction book as he puts them together. I know my days of him loving to hang out with me are numbered so I'm trying to enjoy them as much as I can right now.
In non-gaming news, this is NFL draft weekend so I'll be glued to the coverage on Thursday night and sort of keep an eye on it Friday and Saturday. Hopefully my team picks all good players. It's also my wife's birthday so I'm taking her out for a nice dinner to celebrate. Just the two of us.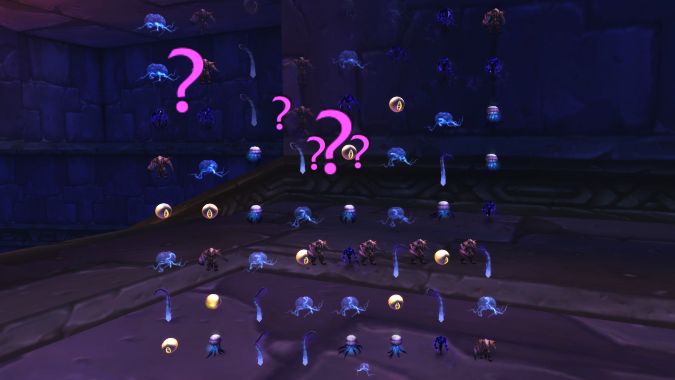 Games I'm playing:
Bejeweled (esp. Bejeweled 3, the ultimate form of Bejeweled)
Baldur's Gate: Dark Alliance one of the best Diablo style games of the early 2000s, liking it a lot
Cyberpunk 2077
Baldur's Gate 3
Untitled Goose Game did not actually grab me, sadly
Games I am looking forward to playing:
Wildermyth: I know, I can't believe I haven't already played this
Diablo 3 Season 26 is calling my name
Wrath of the Righteous From The Ashes DLC is out and I want to get to that as soon as possible
I picked up Octopath Traveler and Pillars of Eternity 2 recently but haven't gotten around to them yet
I'm looking forward to stuff like Wrath Classic and Dragonflight but they're not coming out anytime soon.
American Road Tripping: Harper Edition
I am on a road trip with my mother and slowly loosing my mind but also seeing some interesting things. Games include staring at road maps trying to find things and wondering why Siri stopped giving turn by turn directions.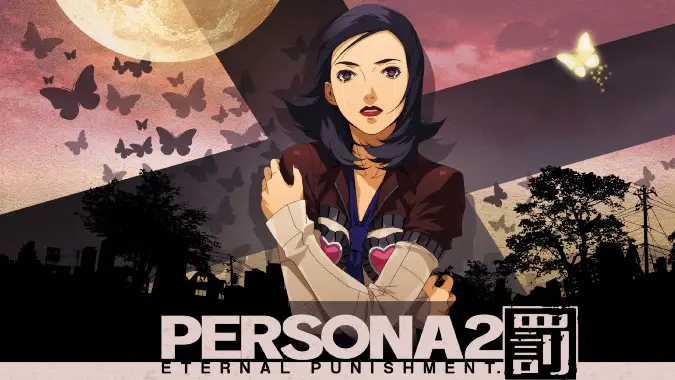 Persona 2: Eternal Punishment
Last week, I decided to go back and finish Persona 2: Innocent Sin, a game that — for absolutely no reason I can think of — I dropped when I was pretty close to the end. I do that all the time, in fact. It's weird.
So now I'm ready to start its "sequel" (of sorts), Persona 2: Eternal Punishment — alongside the other games I had already been playing.
A game I'd like to highlight is Core Keeper. This is a dungeon delver kind of game, that you can play alone or with others. Fight bosses, collect resources, craft, or dig up a grave you come across. It's in early access, with updates coming out to add more to it. It's a fun game on Steam, and worth checking out.
Also, the weather has been terrible, with snow and hail in the last couple. I'm sick and tired of winter, and I wish that it were spring. But Sunday is the 1st of May, so I know what I'll be playing… that song, by Jonathan Coulton. I'll be playing the 1st of May song, on repeat. The only day of the year that song can be listened to.
Aaaaaand that's WRUP for this week. As always, I hope you've enjoyed spending some (virtual) time with us Blizzard Watch folks, and if you have a second, why not let us know — What aRe yoU Playing?