Blizzard is planning an in-person BlizzCon in 2023 according to interview with Blizzard President Mike Ybarra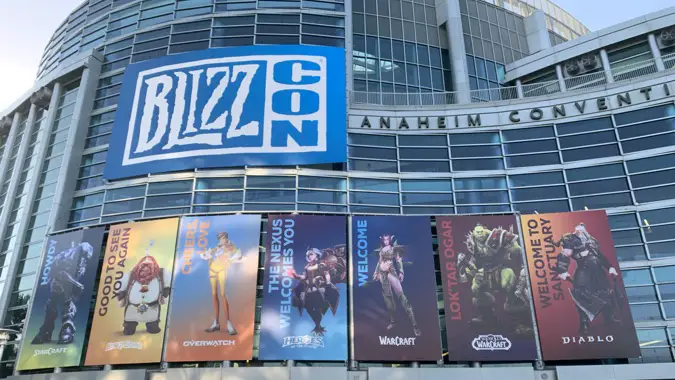 After COVID-19 led to the cancellation of BlizzCon the last few years and BlizzConline '22 was cancelled in the wake of the DFEH lawsuit, there were some real concerns that an in-person BlizzCon would never happen again (a concern not alleviated by the Microsoft intent to purchase). Fans of gaming conventions should rejoice, though, as in an LA Times interview with Blizzard President Mike Ybarra published today it was revealed that there are plans for an in-person BlizzCon to return in 2023.
"We previously announced we're taking a pause on BlizzCon while we reimagine it for the future but do want to return to a live event that enables us to celebrate the community," Ybarra says." We recently hired a new leader of BlizzCon, April McKee, who is hard at work on that plan. … We are committed to bringing back BlizzCon in 2023."
While it may be a little disappointing for those few of us who still held out hopes for a BlizzCon '22, the fact that Blizzard is hiring people with the goal to have a convention in 2023 is an encouraging one for multiple reasons. For one thing it means they haven't abandoned the concept of BlizzCon entirely, but more importantly it means that Ybarra and others in the executive suite don't believe Microsoft will be opposed to it continuing after the acquisition. While obviously you shouldn't book your airline tickets yet, I'm a lot more optimistic that BlizzCon 2023 will occur now than I was yesterday.
Fall 2022 was already going to be a crowded season for Blizzard, with Overwatch 2, Arclight Rumble, and the latest World of Warcraft expansion Dragonflight all planned to be released before the end of the year, so a BlizzCon '22 may have been a task too many for the team to take on. That said, 2023 may not be much lighter, as Diablo 4 is coming next year and none of the active franchises are going to get breathers as regular new content will be coming out. Plus, we're still waiting on any news about that untitled survival game they didn't really announce a few months ago. BlizzCon has always been a key cultural touchstone for the Blizzard franchises, and making the time for it seems worthwhile.
It's unknown when it'll be — although the late October/early November slot is probably a strong guess — or what impact it'll have on BlizzConline. In all likelihood BlizzConline will not be getting a second edition and instead "off-BlizzCon" announcements will come via online news presentations for the individual franchises, such as those that recently revealed Arclight Rumble and Dragonflight. Of course, the first weekend of November 2022 is still open in the Anaheim Convention Center calendar, so maybe we'll get a closed online-broadcast event to celebrate the fall releases then. Regardless of happens this year, we have next year's event to look forward to now.