What do you think about subscriptions, Season Passes, and other types of "live service" monetization?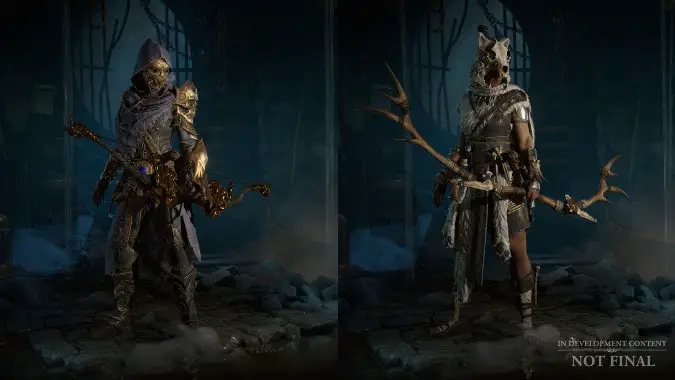 We've recently learned that Diablo 4 will feature Seasons, much like Diablo 3. But as is becoming the norm with modern games, it'll also feature a Season Pass system offering cosmetic rewards, with both free and paid tiers. Basically, you can choose to play the game without paying anything, and collect only the free rewards from the current Season — much like you already do in Diablo 3 — or you can purchase the Season Pass and also obtain the "premium" rewards.
It's a system that is already used by Hearthstone, that will be used by Overwatch 2, and that has been used by several non-Blizzard games, from League of Legends to Fortnite, and much more in-between. Whether you love them or hate them, one could argue that these Season Passes exist to offset the cost of maintaining a live service game — that is, a game that keeps releasing content regularly. After all, that content needs to keep being produced, the developers who make it need to be paid, and, well, the company needs to turn a profit.
There are still many great games out there where you can simply pay the box price upfront and get all the content it has to offer — the wildly successful Elden Ring is proof that that model isn't dead. But this other monetization style, that revolves around a cadence of content being released and (at least a portion of) consumers being expected to pay for it, gets more and more common. Which makes me think about World of Warcraft — and MMORPGs in general, like Final Fantasy XIV.
Most MMOs still use subscription models: you need to pay a monthly fee just to gain access to the game, and even though those games regularly release cosmetic content as well, most of the time those cosmetics need to be purchased separately. Frankly, even if one would argue that Season Passes aren't the most consumer-friendly model there is, there's an argument to be made that subscriptions might be even worse.
What do you think about all of those models? Do you think that subscriptions or passes are a fair way to compensate companies for the continued development of new content for those "live" games? Would you rather be able to pay a fixed price, and never have to worry about paying again — even if that meant that less (or no) new content gets released with time? If you're willing to pay a monthly or seasonal cost to play your favorite game, do you prefer a subscription model or a season pass? Are there any better alternatives out there that you'd prefer to see games like WoW and Diablo 4 adopt?