WRUP: We arrive once again at the spookiest weekend of the year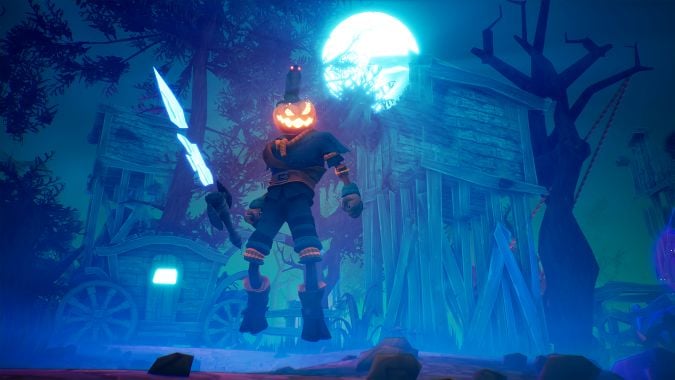 Who's ready for a spooky weekend full of fun?! Hopefully you are, dear readers! But if not, you're welcome to live vicariously through us here at Team Blizzard Watch as we go through WRUP (What aRe yoU Playing?)
Read on, as we discuss our weekend plans and beyond — and if you have a moment, let us know what you're up to as well! Yours truly leads us off.
Splatoon 3
Overwatch 2
House of the Dragon
Halloween festivities
We need to find pumpkins still, but the general goal is to spend Friday evening carving whatever ones we get. Then Saturday, we have a bit of a Halloween party/game night with a friend (tentatively, at least). In general, the weekend is going to be spent prepping for Halloween and doing a lot of prep work for a party we're having NEXT weekend. As for Halloween itself, we're not 100% sure — but I'd like to see if I can join my brother as he trick-or-treats. The weather here doesn't look promising, though, so it might be a chill night of passing out candy for the first time at this house (we just left a bowl out last year since we weren't home).
In between, it's the usual selection of games, with a guest appearance from our friend's cat who needs a little check-in while the friend is out of town.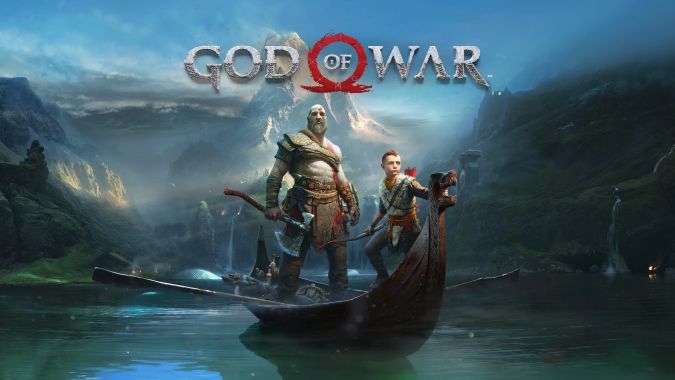 With God of War: Ragnarok less than two weeks away I'm getting serious about playing the "first" game. Besides that, I'm planning on doing NaNoWriMo this year so I'm spending time normally given to video games doing all the prep for that.
Baldur's Gate Dark Alliance 2
Diablo 3
Cyberpunk 2077
World of Warcraft
I'd love a new game to break me out of a funk I've been in but so far nothing really has grabbed my attention away from the old reliables. BGDA2 is the only game I've really added to the rotation recently, and it's a 17-year old Diablo clone with D&D mechanics.
D&D Witchlight
The Watcher
The Peripheral
The School of Good and Evil
Saturday is the next installment of Blizzard Watch's D&D Wild Beyond the Witchlight.
Now, for TV recommendations. First, slow but intriguing, The Watcher on Netflix, somewhat based on a true story, a family moves into a house, and is harassed by someone sending them letters to move out, plus creepy neighbors, and a person who installed their security system. Next, on Amazon, yeah I know, is The Peripheral, about how someone can save the future by being good at video games, or something like that, there are only three episodes so far. Seems relevant to the audience here. Next, a movie on Netflix, The School of Good and Evil, that questions if humans are either, and how fairytales mix into our world. Also, Rachel Bloom is in two scenes with one line, how'd they get her for that.
Right, I'm going to have to ask me to go out on Saturday. It's a Halloween party, and I'm going dressed as Bill Lumbergh from Office Space. I've been rewatching clips of him to get the voice and mannerisms down, and I do it so well, that it worries me that I am him. Boring, annoying, passive aggressive. And I want the cover on the TPS reports done correctly, there's nothing wrong with that.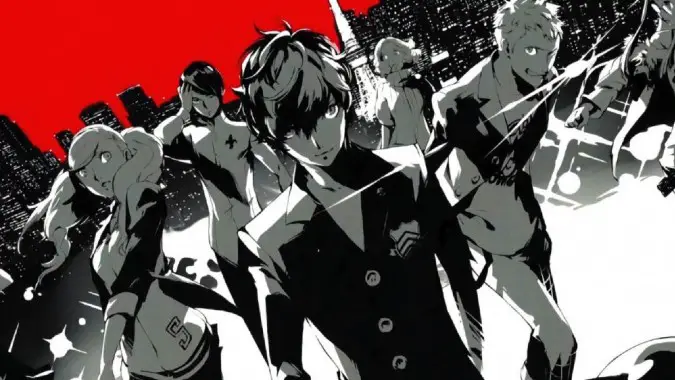 World of Warcraft
Persona 5 Royal
I'm playing a ton of WoW! Patch 10.0 made it so that I have to customize each of my characters to find the perfect build for me, and I absolutely love doing that.
Other than that, having just finished Tokyo Mirage Sessions (finally!), I'm ready to dive into my second playthrough of Persona 5 Royal — on my recently acquired Switch OLED, which makes everything look incredibly good on handheld mode.
Halloween
Andor
Tales of the Jedi
SNAP
We have various Trunk or Treat / Fall Festivals going on this weekend. My son is going as Venom. I'm going to be Ted from Bill and Ted's Excellent Adventure and my daughter is going as The Cheshire Cat. One advantage to living in an older neighborhood is many houses still do the traditional door-to-door trick-or-treat. The neighborhood kids gather at one house and make the rounds.
I'm still really digging Andor. Two comments that might be very minor spoilers. I see a ton of people asking "what are they building". Given the timeline (about 5 years before A New Hope), I think it's highly likely they are building components for the Death Star. The other theory I like is they are building Imperial Probe Droids like the one you see in The Empire Strikes Back. Second, it was a blink and you'll miss it moment, but as a long time SWTOR player, seeing Belsavis mentioned in live action was pretty cool. This series has given us a mention of the Rakata, and Kuat along with now using Belasavis. I loved seeing that they are digging into the deeper lore.
I only got to see the first episode of Tales Of The Jedi, "Life and Death". I loved the Clone Wars so seeing that style of animation return was exciting. This first episode was a little slow, but I enjoyed it. I didn't realize they would drop all six at once since other shows I watch on Disney Plus come out weekly. I might try to get a couple more episodes in over the weekend.
I'm still playing SNAP and having a great time. I'm up to Collection Road level 3,275. The only cards I'm missing are Spiderman, Rock Slide, and Armin Sola. I'm not sure if Thanos or Galactus are collectible.
El Paso, Nightmare
Space Warlord Organ Trading Simulator
In Anna Arbor, I just got in all the elements of all the fam's varied costumes. Aside from Trick-or-Treating, we're set.
In terms of games, I picked up the new release El Paso, Nightmare, which starts off in a seedy hotel which rapidly degenerates into gore and horror. It's $5, has an excellent hip hop based soundtrack, and comes from the creator of Space Warlord Organ Trading Simulator. I'm also really excited for this week's free Epic game, Saturnalia. I'm also planning on spending a little time with House Flipper and their usual Halloween update. And, of course, the Overwatch 2 Bride of Junkenstein event, which is fun as heck, even if I'm a little salty about the rewards on offer for participating.
That's us for this weekend. I hope you all have an extra spooky time and not too many tricks.