WRUP: This weekend, Team Blizzard Watch is attending musical events, loving cute animals, and playing a lot of video games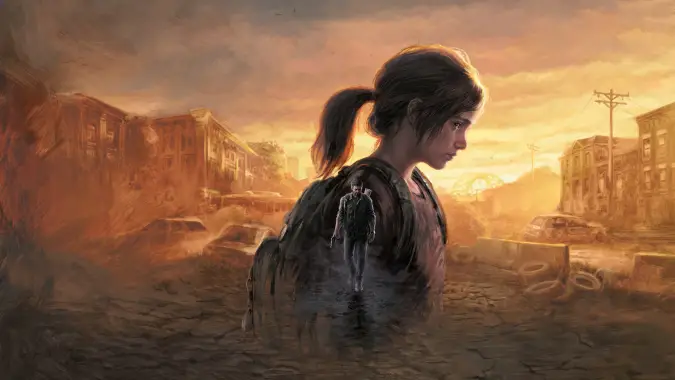 Ah, Friday. We've once again arrived at the end of the week, ready to kick it into a gear other than "work" (hopefully). Here at Blizzard Watch, we like to celebrate weekends with a little thing called WRUP — What aRe yoU Playing? — wherein we talk about all the fun stuff we're getting up to this weekend.
It's a fun one and a packed virtual WRUP house, so let's dive right in! Liz Harper leads us off this week.
I've started playing The Last of Us. I've never played before, but I figured with the HBO series out I was tragically behind and ought to play it myself. The problem is that I got to this point where I'm alone in a room where the lights are flickering and there are ZOMBIES RUNNING AT ME — yes, I know, they aren't zombies, but also they're zombies — and I shriek and fumble the controller and die. Since I got to this point I have decided to only play during the daytime with plenty of sunlight streaming in the windows and no shadows or dark corners in which zombies could potentially hide and jump out at me.
It's fine. This is fine. It is a very good game which I am playing on easy and everything is fine so long as none of them jump out at me in the dark.
I also have not one but two D&D games this weekend! It's exciting! (Please Andrew stop blaming yourself for us canceling the last game, because at least half of us weren't feeling like it.) Hopefully there aren't any zombies. 😬 I've also been talking about potentially reviving our Team Blizzard Watch Friday night games, because I really want to play some rad heist adventures from Keys to the Golden Vault. That could leave the potential for three D&D games on some weekends, which is both ridiculous and also great.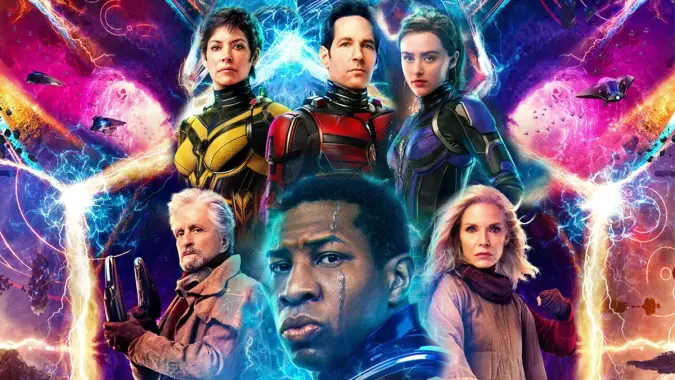 Blizzard Watch D&D
Ant-Man and the Wasp: Quantumania
Legendary: Buffy The Vampire Slayer
Legendary: Marvel
This Saturday is the Blizzard Watch D&D game, The Weirs. Delayed from two weeks ago because of me…I'm sorry. Then Sunday I'm finally getting to see the new Ant-Man and Wasp movie, because Marvel. And speaking of, I recently learned about a Marvel card game called Legendary, and specifically that there is a version about Buffy the Vampire Slayer. I've ordered both the Buffy version, that should be here before this posts, and the original Marvel version, that is also in the mail. I'm looking forward to both of these games, which look to be similar to the DC Deck Building game, that I have recommended here before.
Diablo 3 Season 28 and sleep. Maybe a meal or two. That is all! [Editor's note: Please always practice safe and healthy gaming habits.]
Mostly playing Tetris Effect.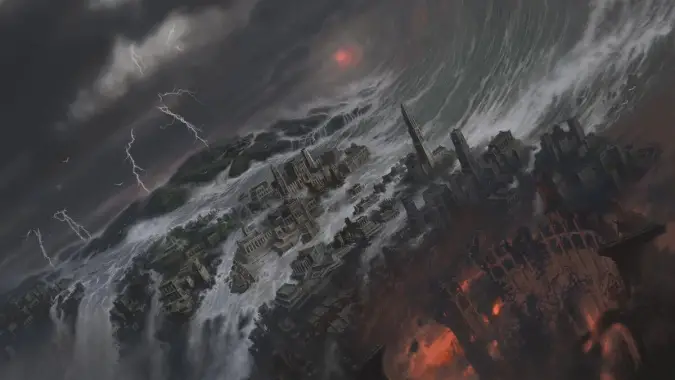 Life is Strange
Life is Strange: Before the Storm
ATONE: Heart of the Elder Tree
Fall of Numenor
The Book of Mormon (the musical, not the actual book)
With my Dragonflight activities largely done until the Trading Post resets I'm going to be not playing WoW for a few days and instead work on the Year of the Backlog! I expect to finish Life is Strange this weekend and will immediately jump into Life is Strange: Before the Storm for more Chloe.
Over on the Switch I've finished Fire Emblem: Engage and will now get started on the other game I picked up in January, ATONE: Heart of the Elder Tree. This looks like a fun puzzle game, and the combat system is rhythm-based so I'm expecting it to be a lot of fun.
I was finally able to get a hold of the latest posthumous Tolkien work, the Fall of Numenor. I thought this would be closer to the History of Middle Earth series with its charting of the evolution of the writings, but is instead a compilation of previously-published Second Age writings put into chronological order. It ends up reading like Fire and Blood (which is a good thing, I loved Fire and Blood) but since I've read the sources I doubt I'll get much out of it. Still it's a great book for those who don't want to have to scour several works just to see where Rings of Power is going.
Finally, the touring company for The Book of Mormon is coming to Greensboro this weekend and the whole family is going. This musical by the South Park guys is supposed to be great and I've never seen it so it should be a really good time.
Very minimal gaming
Concert!
I'll be spending the weekend trying to stay warm while exploring Chicago as much as possible over the course of a few days. Of course, the big draw is the MUSE concert — they weren't in my normal neck of the woods, so I needed to do a bit of traveling for this one. But I got good tickets and it's the opening show on the tour, so I'm hyped as all get out. As I mentioned in The Queue, I expect to cry.
Very little time for gaming, so I'll probably focus on reading of some kind and D&D planning if I have downtime.
Soul Hackers 2
Pokémon Scarlet
Soul Hackers 2 is… interesting, if a little flat. A decent, if not outstanding, JRPG replete with cyberpunk-y aesthetics. Definitely feels like Atlus' "tech demo" game — they always seem to have one game per console generation that isn't very mechanically deep and is some kind of new technology for them; given the shallowness of SH2's systems and the big "Made With Unity" on the splash screen, I think I found their PS5 tech demo game.
Meanwhile, competitive Pokémon continues to be the background noise of my gaming life, mostly preparing to go to my first in-person regional tournament in April.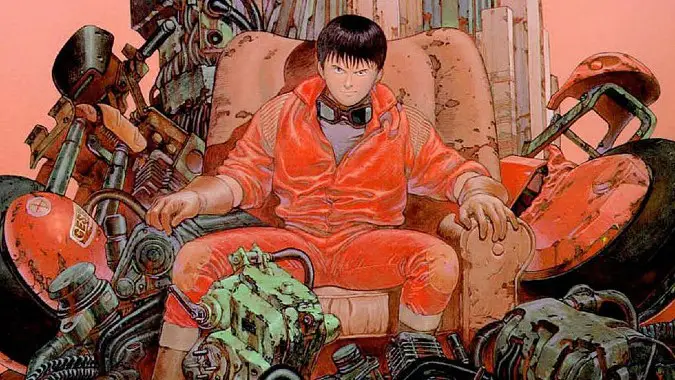 Fire Emblem: Engage
Akira (manga)
I'm reaching the end of Fire Emblem: Engage, which means that I'm now taking my sweet time finishing it because I don't want it to end. I always do that when I'm enjoying a game: I try to squeeze everything out of those final chapters, sometimes even going into full completionist mode. I like to cherish my good gaming experiences!
I've been reading the Akira manga, and it's definitely very interesting. I watched the movie many years ago, but I don't remember much about it, so I thought I'd give the manga a read to get the "full story" before rewatching the movie. So far, so good!
SNAP
Reading Son of the Shield
As I mentioned on Tuesday, my favorite deck, Negative Surfer, got hit pretty hard in the Silver Surfer nerfs. I've struggled to find a new deck that I both enjoy playing and has a decent win rate. I keep experimenting with things, but it has kept me mired in Gold Rank (40-49). I'm going to hang out with a friend who recently picked up SNAP. It should be a great chance to check the new Battle Mode. If any of you (writers or readers) ever want to give Battle Mode a try, let me know via Discord or Twitter and we can set something up.
Mostly, I'm just going to rest this weekend. Last weekend was rough, and I've been dragging all week. We had a major deployment at the day job. It would be analogous to me being a developer during a World of Warcraft expansion launch. Long days on both Friday and Saturday, and we've been fighting those little post deployment issues all week. The weather is supposed to be nice (low 70s), so I'm going to grab a book, and park myself on the deck. I'm currently reading Son of the Shield by Mary Schlegel.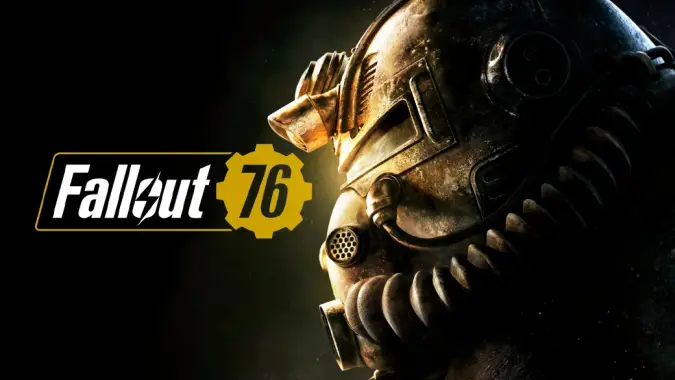 Fallout 76
Surviving the Abyss
With Fallout 76's season ending on the 27th, I do need to finish up as much as I can on the scoreboard while also engaging in the Fasnact holiday.
I also plan on checking out Paradox's latest colony builder in the "Surviving" series. After taking on the harsh, otherworldly deserts of Mars and the post-apocalypse of Earth, we plunge to the bottom of the sea, where science prevails and beasts lurk.
Seeing The Mousetrap
Funeral for my FIL
Working through my training/study backlog with work
It's the 70th Anniversary of The Mousetrap, and it's rarely performed outside of London — no touring companies were allowed until after Agatha Christie passed. I'll also be visiting my parents who I haven't seen since Christmas Eve (they live down the Great Ocean Road) and squeezing in gaming where I can.
Diablo 2 Resurrected
Have a Nice Death
The Well of Ascension by Brandon Sanderson
I'm back on Diablo 2 Resurrected and decided to do my first-ever Ladder season. I have never done the Ladder before, usually because I just don't have the time, but I decided that I am going to give it a go and see what happens. Right now, I am living life as a level 14 Assassin, and I finally scored some Runes. I can't do Terrorized zones yet because I haven't finished the game, but I am motivated and determined to do it. I WILL get those Terrorized zones activated.
As for Have a Nice Death, I haven't started it yet, but if I keep adding it to this list, then maybe I will.
Other than that, I am reading Book Two of the Mistborn Saga from Brandon Sanderson. If you haven't read Mistborn, I highly recommend it.
That's us for the weekend! I hope you all have a lovely couple of days (and then some) and you all stay warm and with power. If you have a moment, why not tell us — What aRe yoU Playing?