How was your patch 10.0.7 release day experience?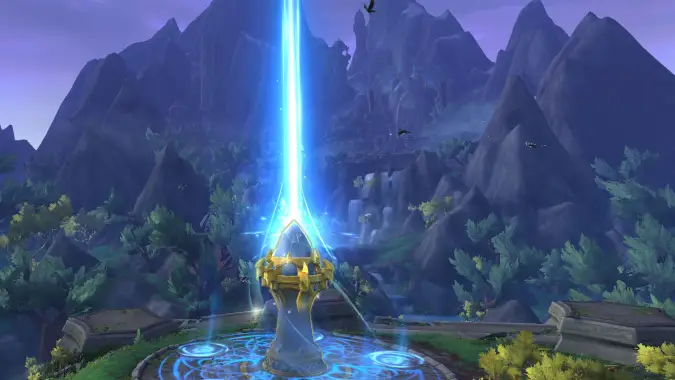 World of Warcraft just got its patch 10.0.7, and even though it's not a "major" patch, it's still a pretty hefty one. There's a lot of content to hold us until the release of patch 10.1 a few months from now — so much content, in fact, that it's fair to ask what you chose to spend your first day of the patch doing and how you're liking it so far.
What did you think of the new zone? The Forbidden Reach, which had only served as the intro experience for Dracthyr Evokers so far, is now open for all players to explore and quest in. Did you perhaps find a fancy new ring — the Onyx Annulet? Apparently, it's the kind of stuff you find just lying on the ground over there — but it's still very powerful, upgradeable and customizable! Or maybe you spent your time delving into the Zskera Vaults for some neat rewards?
Was the call of the skies too strong for you to resist, making you spend your time finding new Dragonriding glyphs in the new zone, and taking advantage of the new Dragonriding abilities? Maybe you found Baine while flying there, and decided to embark on a series of quests with him. It's also possible that your first goal was to find the Winterpelt Furbolg, in order to gain Renown with them and reap the rewards.
Did you do the new Heritage Armor questlines? Humans and Orcs can now embark on questlines to earn their sets of Heritage Armor. Have you taken advantage of that yet — and if so, what did you think of the experience?
Or perhaps you decided to roll — pun absolutely intended — a Worgen, Goblin, or Lightforged Draenei Monk. New race/class combinations are always exciting for a bunch of players. But your older characters may have also gotten some big mid-expansion changes: Such is the case if you're playing a Retribution Paladin, for instance.
Whew! There's definitely a lot of new content in this technically-not-major patch, which is a great sign of the cadence of content release for the Dragonflight expansion. So do let us know how you're enjoying it all!