WRUP: It's the weekend and Team Blizzard Watch is prepared to hail Lilith in Diablo 4… AGAIN!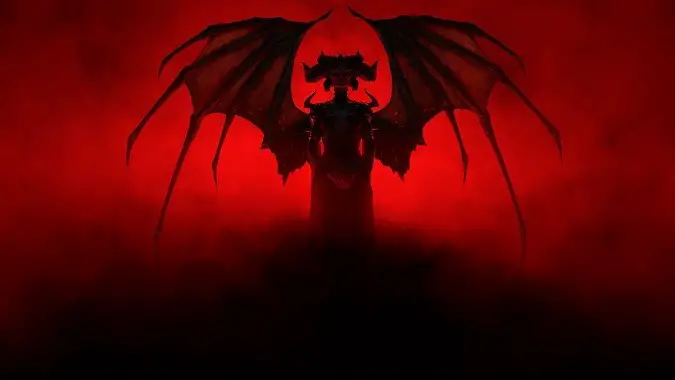 This weekend, same as last weekend! Team Blizzard Watch is still mostly chained to Sanctuary, polishing their axes, memorizing their spells, sharpening their arrows — but this week, we're also raising the dead and hugging some trees! Yes, it's open beta weekend for Diablo 4, and many of us will continue to delve into hellish dungeons to slay demons and earn wolf puppies.
But that's not all, of course: there's a lot of WoW being played as well due to the recent release of patch 10.0.7, and an assortment of other games, shows, and activities. So this is WRUP — What aRe yoU Playing? — and Andrew gets the ball rolling this week.
Marvel Legendary Dark City
Shadow and Bone
The Vow
For the Marvel Legendary deck building game, I got the Dark City expansion, which was hailed as one of the best. Haven't played it yet, hoping to this weekend. For television, starting on season 2 of a couple favorites. Shadow and Bone on Netflix, a great show about the Sun Summoner defeating the Fold. And on HBO, The Vow, about the leader of a cult going to prison, or, a man falsely accused beating a bad rap, I'll find out. I didn't read the news about it.
Diablo 4 – possibly try out a druid or sorcerer, try and explore the rest of the map on my rogue – I will probably keep streaming D4 open beta – I'm a noob streamer and still working out how to do this properly.
Broodkeeper progression in WoW and maybe Rasz progression. I'm planning to stream opening all the doors in Zskera Vaults and to start tracking what all the puzzle solves are.
Have long-ish coloured hair and this weekend is my scheduled refresh – so half of my Saturday will be in a chair at the hairdressers, then off to the garden centre we have some fruit trees being planted next week.
I also need to try and find time to go see John Wick 4 in the next week or so, and I'd like to go see the D&D Movie – though the last one was deeply disappointing, so my other half is less keen.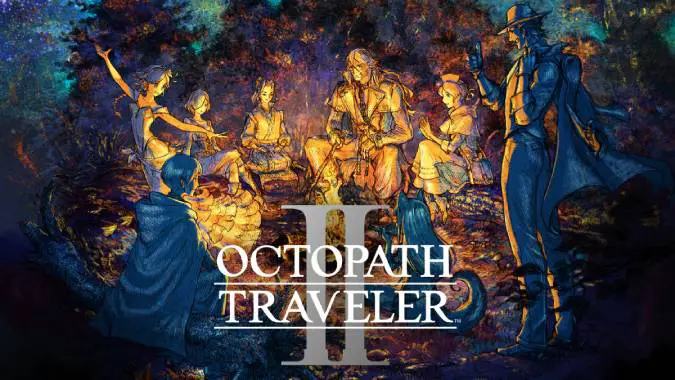 Diablo 4
Octopath Traveler 2
More Nebula Award nominees
Like most everyone else I'll be diving back into Diablo 4 beta to finish up leveling my Rogue to 20. I'm not sure how much time I'll spend with the other classes, though, as there will be plenty of time to play around with them when the game comes out.
I'm still plugging along in Octopath Traveler 2, I'm hoping to get my core team to 60 this weekend so I can start tackling their various Chapter 4s.
After finishing Babel by RF Kuang last weekend (it was fantastic) I'm reading more from the Nebula Awards nomination list with Mountain in the Sea, Nettle & Bone, and Spear remaining to be read from the novel list, then I'll start in on novellas.
Diablo 4 Open Beta
That's it. That's the email.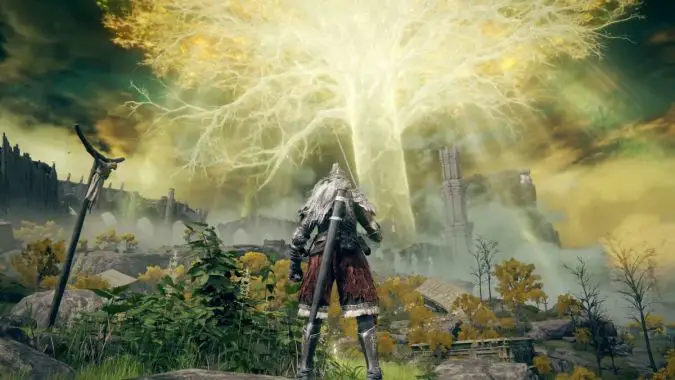 Diablo 4 couch co-op for real this weekend
WoW
Elden Ring (well, more so watching)
D&D planning
Obviously, a big chunk of my weekend is going to be spent playing Diablo 4. I couldn't quite get the couch co-op to work last Friday before the GF left for a work trip, but I managed to get it set up in time for this weekend's test. I'm very excited not only to experience couch co-op in Diablo for the first time, but also to try the two new classes available (Necromancer and Druid).
When I'm not doing that, I'll be pushing for KSH some more in WoW and planning D&D things. Our second session is in a week, and I have been very distracted so I really need to get a move on.
I have been waiting to play a necromancer since November 1st, 2019. The only question is if I play on PC, Xbox Series X, or both.
I'm out of town this weekend on a Men's Retreat with my church. It's basically a bunch of guys getting together somewhere away from our normal day-to-day activities. Each morning and evening, we have a mini church service. In between, we'll golf, shoot skeet, play wiffle ball or cornhole. The hope is we'll build relationships with one another, and also grow stronger in our shared faith.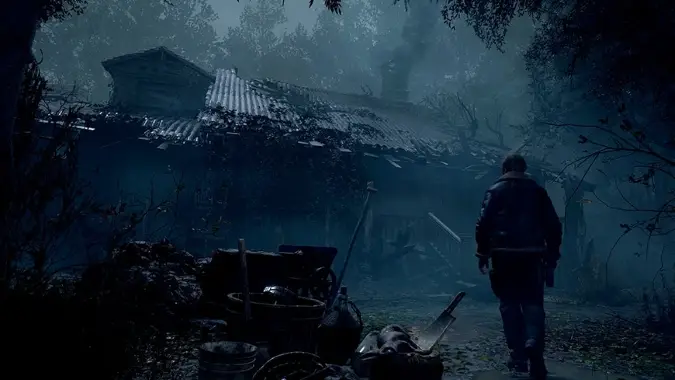 Diablo IV Beta
Resident Evil 4 (Remake)
I wasn't expecting the Diablo IV Beta to grab me the way it did but it has occupied half of my brain space this week where the other half has been taken over by Resident Evil 4.
Prior to last weekend, I hadn't really tried out any Diablo game and when I jumped in to the Beta I didn't really have any expectations. I ended up choosing a rogue and having a pretty fun time overall, I have no idea what I'm doing only that I'm trying to survive in a world where everything is intent on killing me. Of course, tomorrow is the open beta meaning that before the killing can begin, everyone must get past the queue and each other.
When the servers inevitably crash, I'll be jumping into Resident Evil 4. I've written about my feelings on remasters and remakes before but considering how good the original Resident Evil 4 was, and how much I enjoyed it as a kid, I'm compelled to give it a shot. The remake of RE2 was enjoyable and I enjoyed the RE4 demo so I have high hopes so far.
Diblo

Diablo 4
Octopath Traveler 2
Theatrhythm
While it's unfortunate that progress on the Diablo 4 beta does not carry over to the full game and after this open beta weekend we'll likely have to wait over two months before playing the game again, I still want to play. I really want to try the Druid and the Necromancer, at the very least! And I could also get some more play time on the Rogue. The Sorceress is my class of choice, but I did get to level 25 and finished the full story on her last weekend, so she'll probably be benched this time around.
I'm finally back into Octopath Traveler 2; slow and steady wins the race! I think! And I'm still playing a lot of Theatrhythm as well — about 30 hours in, and I still haven't beaten all of the tracks (getting pretty close, though). There's a LOT of content in this little rhythm game and I'm loving it!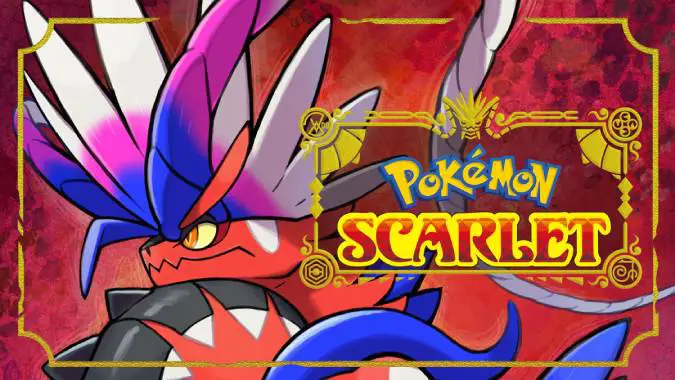 WoW
Pokemon Scarlet
Maybe D4 open beta?
I might have a chance to try the D4 open beta this weekend; we'll see how that goes. I never really know what I want to play first in a Diablo game but it'll probably be the Necromancer. Outside of that, I've been enjoying farming keys to get into the Zskera Vaults in WoW, and I'm spending a fair bit of time in Pokemon Scarlet just polishing up a team for the upcoming regional tournament on April 1st. The current official competitive ruleset changes on that day so I'm essentially flying blind into a new metagame. Love it!
WoW
Whatever is installed on my laptop
On Friday, unless I end up retreating to my recliner and heating pad, I'll be exploring patch 10.0.7 and doing some writing and household chores. I'll be visiting family during the latter part of the weekend. If I play anything then, it'll be whatever my laptop supports: WoW Classic, random games in my Steam library, Caverns of Qud. Or I'll  skip the screen time and go a-roaming down the railroad tracks, amid the waters and the trees.
This has been Team Blizzard Watch for the weekend! Unless something really surprising happens, we won't be playing Diablo 4 again next weekend, so we gotta make this one count. It's understandable, right?
Either way, there are a lot of games to play, books to read, shows to watch, and other things to do out there, so we'd love to hear from you as well. What aRe yoU Playing?