News
May 19, 2023 9:30 pm CT
Blizzard Watch Weekly: BlizzCon is in, Overwatch PVE mode is out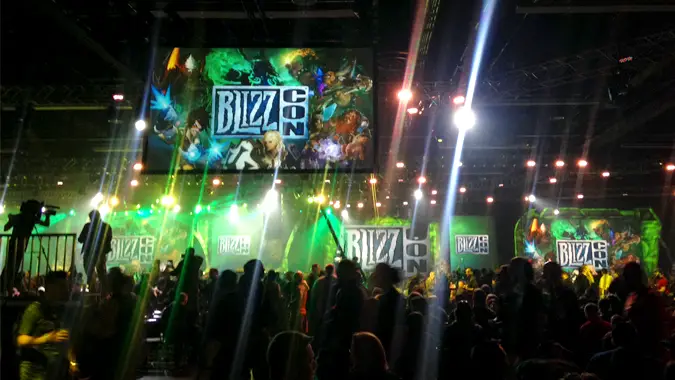 Finally, the quiet week I've been waiting for! There was very little in the way of new content this week, so I've totally nixed the "now live" section — there's nothing new to put in it! However, but quite a few announcements to keep us all from getting bored, including the BlizzCon 2023 announcement we've all been waiting for.
Here's everything new — and everything coming soon — in the world of Blizzard games!
Coming soon
BlizzCon is on the horizon! The convention will be held on November 3-4 at the Anaheim Convention Center, but we don't have details beyond that. We don't know when tickets will be on sale, what they'll cost, or how we'll get them… but I've heard a lot of people are already booking hotel rooms. This will be the first in-person BlizzCon since 2019, and there's a lot of hype around it.
It's almost Diablo 4 time! The game comes out in just two weeks, and early access launches even sooner (June 1), so I hope you're ready to kill some demons. We published a guide on getting started in

Diablo 4

if you'd like to start getting ready for your first characters now, and we're working on getting started guides for every class. I planned on having those class guides out this week, but everyone claims they need "time" to write them. We have a lot planned beyond the basic class guides, so stay tuned.
WoW Classic is getting Hardcore realms this summer. Players have already been playing the game in a self-enforced "hardcore" mode — just this week a Hardcore guild took down C'Thun without a single death (warning, this kill video includes NSFW language). With official Hardcore realms Blizzard will handle the logistics, including allowing dead players to continue to hang out as ghosts.
Ending soon
Overwatch Twitch drops are available until May 22.  While the latest round of drops for Hearthstone and WoW are over, but you can still get a couple of cute Hammond-themed cosmetics in Overwatch by watching five (total) hours of Overwatch content (through May 22).
Starwatch: Galactic Rescue in Overwatch 2 goes away on May 24. This is a fun 4v4 mode that includes a bit of story about the Infinite Empire, giving you a bit of (completely non-canonical) lore behind this season's galactic-themed skins. Here's a rundown of how to play it.
Never coming out at all
Goodbye, Overwatch 2 PVE mode. Much hyped as a major feature of the sequel, Blizzard has killed the Overwatch 2 PVE mode, which would have included RPG-style advancement in a co-op story mode. Late last year, Blizzard split the Overwatch 2 release in half, with PVP being released first and PVE following in early 2023. Maybe we should have seen the writing on the wall then. The Overwatch community has been pure salt since the announcement… and I can't say I blame them. This is a massive disappointment. However, we will be getting more story missions in the style of past Archive events.
It's been a good week for Hearthstone guides
And that's all I've got for now. I'll see you back here next week with more!