WRUP: It's the weekend and — who are we kidding — everyone at Blizzard Watch is going to be playing Diablo 4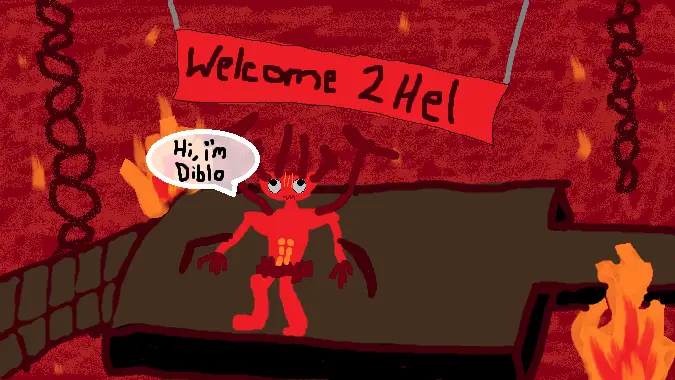 Look, I'm not gonna lie: Every week(ish), there's a pretty good chance that, even among our fairly commonly minded staff, we get a wide array of games when I ask that age-old question, "What aRe yoU Playing?"
This week, though? It's all Diablo. Yes, there's some other stuff in there… but it's all Diablo. Don't believe me? Read on to see for yourself — and, hey, maybe you're interested in that small amount of "not-Diablo" stuff we're doing too.
Regardless, this is WRUP, and we're here to tell you what we're up to this weekend. Yours truly leads us off.
Tears of the Kingdom
Diablo 4
Elden Ring?
WoW?
D&D planning
Spider-verse
Tears and Diablo 4 lead my weekend — I haven't actually played a ton of D4 yet, so I'm excited to really dive in. Part of that's because Tears has also been taking up all of my free time (it's so good!) but also because the GF had a work trip about two days after early access ended, so my couch co-op partner hasn't actually been around to play the game with. I can't wait to finally understand what everyone's been spoiler tagging!
Outside of those two, I may try to fit in some WoW time if I can, and Elden Ring is always waiting if we get tired of D4. Oh! And the new Spider-verse film totally flew under my radar, but I'm going to be seeing it with some friends this weekend. I cannot wait!
Diablo 4
Maybe World of Warcraft? But probably just more Diablo 4
Diablo. Diablo Diablo Diablo. Diablo? Diablo. Diablo 4 has consumed all my time outside of WoW for me almost completely. I even took time off work in the near future to play Diablo (something I should've done at launch, but didn't; however, now that I'm bumping up against my allotted PTO maximum… why not??). This game has its claws in me in a way that hasn't really happened since I finished Elden Ring. My daily lunch break has turned into "sandwich and a dungeon." I'm playing it all the time, I'm talking about it, I'm occasionally writing about it, I'm thinking about it when I'm not playing it, I'm researching future builds, I'm all-in.
Someday I'll get back to you, Tears of the Kingdom. But for now? Sanctuary needs its bear-shaped savior.
SMASH DEMONS! GET LOOT! (aka Diablo 4)
I haven't done any playing of Diablo 4 yet, and so I plan to spend all of Saturday finally raising some hell. It's gonna be great.
Board games – all the board games
Diablo 4
WoW
I'm heading off to a board game event over the Queen's King's Birthday long weekend up on the Murray River, down here it's the start of the ski season and we missed last year's event due to catching Covid right on the event eve (we were actually at the venue when we got a positive result and had to turn around and drive home for 4 hours without a stop). We will be seeing many of our board gaming friends in person for the first time since 2019.
When we do get home there will be more Diablo 4 and trying to work out how to get some their finally in WoW – I will have missed to weeks of raid since the new raid opened due to travelling, it ill be good to focus on getting through some more bosses.
Summer Game Fest
Diablo 4
Persona 5 Strikers and Dancing in Starlight
Harmony: Fall of Reverie
Across the Spider-Verse
Summer Game Fest is this weekend and as always I'm a sucker for these gaming shows. While the main event has already happened, there are still plenty of shows left to watch the next couple days, including my favorite the Wholesome Direct on Saturday. The announcement of Prince of Persia: The Lost Crown yesterday has also made me super-excited for the Ubisoft Forward on Monday. Atlus also let the cat* out of the bag by accidentally revealing early a new Persona 5 game so I'll be paying double attention to the XBox Showcase on Sunday where it was originally supposed to appear.
Speaking of Persona 5 my addiction is still in full throttle so I'm playing Dancing in Starlight and Strikers to get more time with the Phantom Thieves. That said, I haven't made much progress in either game so far this week due to non-gaming busy-ness so I'm hoping to get moving because I really need to finish before Final Fantasy 16 arrives later this month.
I'm still working my way slowly through Diablo 4. My goal is to finish Act 2 and acquire the mount at the start of Act 4 (I've already completed 1 & 3) so I can start working on buffing Renown and maybe even try out a different class than Rogue.
Finally, Harmony: Fall of Reverie from the creators of the original Life is Strange and Life is Strange 2 is a new "choices matter" visual novel-style game just released. I'm definitely picking it up (reviews are good), but whether I have time to play this weekend is still up in the air.
Finally finally, I already saw Across the Spider-Verse and it was amazing so I might go see it again.
*Morgana: I am NOT a CAT!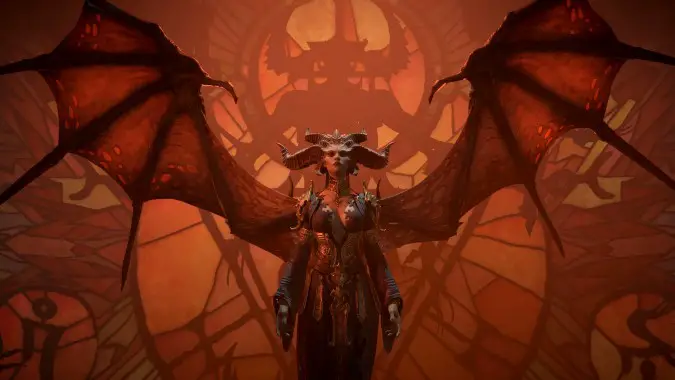 All I do now is play Diablo 4. Sometimes I also talk about Diablo 4 or plan content about Diablo 4, but mostly I play Diablo 4. I might also do some reading on the newly-released Book of Lorath, but that's only a half step away from playing Diablo 4.
*Emerges from the mist of Scosglen*
Have you seen her? The woman with horns? Madness and despair follow in her wake and I must stop her.
*chittering spooky noises from back in the mist*
Oh, that? Yeah sorry, the fen is haunted. I got it.
*Turn into a giant bear and runs roaring into the fen*
If you can't tell, I'll be playing Diablo 4 all weekend and leveling my Druid.
I love bear druid so much.
Vacation prep
Book launch prep
SNAP
HSBG
Star Wars Battlefront II
This is the last weekend before we head out for our summer vacation. We're leaving Thursday, so this weekend we need to get all the prep work done. My eldest is starting college in the fall and we're taking her to attend a summer orientation weekend. I've also got a bunch of prep to do because my debut novel will finally release on Tuesday, June 13. I quit WoW in April 2021 to devote all that time to my writing novel, and it is finally done and ready to go.
And I'm still playing video games, because I love to play video games.
My favorite deck in Marvel SNAP right now is called Negative Panther. You use Mr. Negative to invert the cost and power of your cards. If it hits, you drop Wong (double On Reveal), Black Panther (On Reveal, double Power) and Armin Zola (On Reveal, Destroy a card here and play it at another location.). Wong doubles Panther to 16 Power and makes Zola fire twice, so he hits Wong and Black Panther. Worst case is he hits Panther first and you wind up with a 32 Power Black Panther at two Locations. But, the best-case scenario is he hits Wong first and you get a 64 Power Black Panther at two Locations. It's a high variance deck, but man, when it hits, it feels so good. Plus, I get to play two of my favorite characters from the Marvel universe: Black Panther and Iron Man.
I've gotten back into playing Hearthstone Battlegrounds. It's a fun format, and an interesting challenge. Mechs and Pirates are my favorite builds, but Merlocs feel powerful as well.
I know it's an old game, and I'm objectively terrible at it, but it is scratching my Star Wars game itch until I can find the time/money to get Jedi Survivor. I think I also need to get a controller for my PC because I had a ton of issues with some of the jumping puzzles in Fallen Order using a mouse and keyboard.
During the past few decades, I've rarely played any ARPGs, let alone invested any serious time in them, but I really enjoyed my Diablo 4 beta experience. That, and the contagious joy and excitement of the Blizzardwatch team, led me to actually buy it. So, yeah, I'll see y'all in Hell this weekend. I've also been playing Final Fantasy IV and might wade back into that despite having reached a particularly tedious dungeon.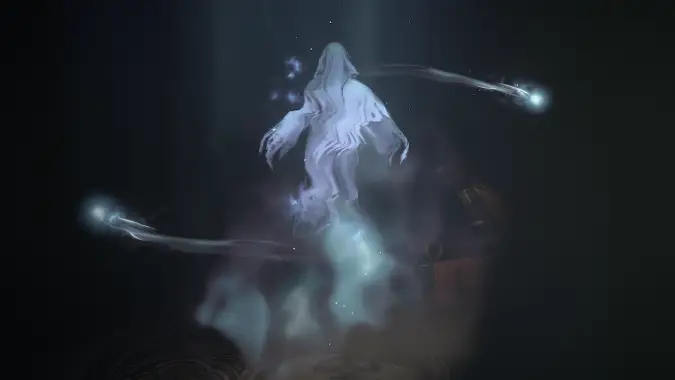 Diablo 4
Octopath Traveler 2, if I can manage to take a break from Diablo 4
I'm not exaggerating when I say that it had been many years (perhaps a decade or so) since a game consumed me as much as Diablo 4 is doing right now. It's been ages since I felt this feeling of having to keep playing a game, non-stop, all the time. It's one of the most engrossing games I've ever played.
Therefore, if I can manage to find it in me to play some Octopath Traveler 2 while taking a break from Diablo 4, I'll do it. No guarantees, though.
Diablo 4
Think about Diablo 4
To the shock of absolutely no one, Diablo 4 has got its hooks in me.I wasnt able to play it as much as I wanted to during the week because I had to be an adult (boo!) but I'm fully ready and free to jump in this entire weekend.
Diablo 4
No, really, that's it
Sometimes I may sleep, or I may just dream about it
It rules my waking hours and my tortured slumber
There is nothing else
Oh, and I do a little Diablo 3 when the mood takes me
Also spent a few hours on D2 Resurrected when D4 was having a brief server issue
[Thus ended Rossi's repsonse.]
Diablo 4
Summer Game Fest
I will be playing Diablo, of course. My television, on the other hand, will be playing Summer Game Fest. Time to see what is new and exciting and creepy on the way. What will be the new Choo-Choo Charles? Will Starfield actually launch? Cyberpunk 2077 in 3rd person? Is there a Grand Theft Auto 6 in the realative future or is it a pipe dream? And where is my 4k Fallout 4? Hopefully all of these questions will be answered.
That's us for this weekend. See, I told you it was all Diablo 4! If you're either not playing Diablo 4 constantly or able to pull yourself away from playing Diablo 4 for a moment or two, why not tell us: What aRe yoU Playing?
Until next time!