WRUP: It's the weekend and at least one person here is going to celebrate a certain Splativersary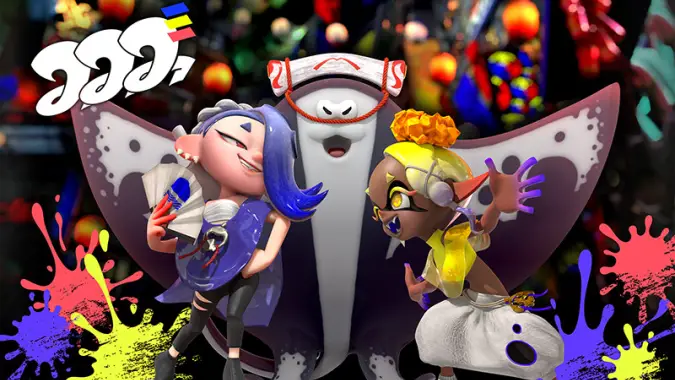 Hello and welcome to another Friday! We've made it to the end of the week, and it's time to relax with some vidjya games (and other stuff).
If you're new here, this is WRUP (What aRe yoU Playing?) and it's a place for us to talk about about the cool, fun, exciting things happening in our lives, usually involving video games. Why? Because it's nice to celebrate the good things in life and, darnit, that's what we're here to do.
Liz Harper Patt leads us off.
Diablo 3
Diablo 4
World of Warcraft…maybe?
Super Secret Project
I'm having a lot more fun now that I've switched back to Necromancer for Diablo 4's Season 1. I've gotten my character up to level 59 and between her and my original Rogue (plus a little tooling around on a Sorceress), my Battle Pass is at Tier 80. I just looped back around to finishing the Seasonal storyline, so I have expanded heart farming capabilities now too.
But it's also the last weekend for Season 28 in Diablo 3. By now, most of you know what that means for me — STASH CLEANUP TIME! So I need to go through and delete all the items I gathered that I didn't bother using to mitigate the mailbox spam come Monday. I'm pretty excited for the chance to swap between D4's seasons and D3's coming Season 29.
Finally, I have barely touched patch 10.1.7 in World of Warcraft and should really do so. But free time! And frankly, enthusiasm — I've had so much Diablo on my plate that WoW has hit the back burner, despite the Secrets of Azeroth being RIGHT up my alley. There's gotta be some time somewhere… maybe I'll borrow from my spoon pool for my secret project? Unsure. Because yes, the secret project continues (slowly) apace.
HAPPY WEEKEND!
Scythe night!
Splatoon 3 Anniversary Splatfest (#TeamShiver)
Baldur's Gate 3
D&D planning
I pushed back what would've been our next D&D session to give myself a bit more time to prep, so instead, we're playing Scythe on Friday night. It's probably my favorite board game out there, and it's been a good minute since I've been able to play with a full group of experienced players.
Most of the rest of the weekend will be spent on Splatoon 3 and/or Baldur's Gate 3. The former turns 1 soon and has a Splatfest to celebrate. As always, I am #TeamShiver — and this time, Shiver is THE choice, so it fits even more than normal! Meanwhile, the latter is… well, it's fun to see what kinds of poor decisions I can make. It's also been a nice co-op game, despite some glitchiness or QOL features I'd change.
Still working on Sea of Stars! And hoping that my Steam Deck arrives soon. Maybe it'll be here for the weekend, but it most likely won't.
I resubbed Wednesday for professional and MMO flâneur reasons. I'll be dropping in at random times to try to catch up on the campaign storyline and/or to take a lot of screenshots.
Football is back! I'm mostly an NFL fan. I'll be spending Sunday watching the games and tracking my Fantasy football teams.
I'm still enjoying Snap and HSBG. Both games have had quite a few changes recently so I'm still getting a feel for the new meta in each.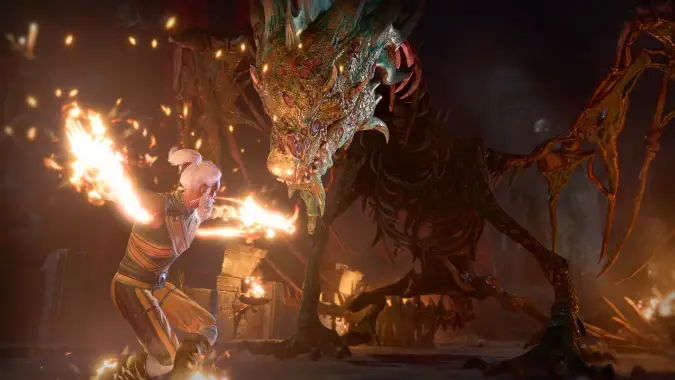 Baldur's Gate III
Stardew Valley
The Way of Kings by Brandon Sanderson
Keeping my sanity intact
Now that I can take some time away from Diablo IV, I am going to dive in Baldur's Gate 3. I cannot wait! But when I'm not Baldur's Gating, I have returned to my farming roots and have started up Stardew Valley again. This will be my 4th farm and I am doing nothing different in this playthrough. I just really want to farm parsnips. Other than that, I am finally, FINALLY, almost done with The Way of Kings by Brandon Sanderson. I think I started this journey about 3 months ago and I have about 50 pages left of this 1000 page monstrosity. Is it the longest book I have ever read? Yes. Do I regret it? No. But I am going to be taking a break before I tackle the second book of the Stormlight Archives. There are some High Republic books that need my attention. I am also going to try my best to keep my sanity intact. There's a whole lot going on right now.
National Park Girls
Harmony: Fall of Reverie
WoW patch 10.1.7
NFL Football starts!
My favorite visual novel National Park Girls finally gets its fifth and final chapter released on Friday so I'll be "playing" it again from the beginning for the complete story. I've also started Harmony: Fall of Reverie (by the original developer of Life is Strange) this week and I'm hoping to finish it this weekend as well.
When not partaking in interactive fiction goodness I'm still working through the quests and tasks of WoW patch 10.1.7 — and some of those of 10.1 as well as I work towards getting the Neltharion's Legacy meta-achievement.
Finally as a Packers owner I'm required to watch as much NFL football as I can this weekend, but thankfully I'm good at playing games while keeping football on in the background so it shouldn't impact how much gaming time I get.
Football
Baldur's Gate 3
World of Warcraft
Taking care of an extremely rowdy 3-pound kitten
I imagine my primary game for the weekend is gonna end up being Baldur's Gate 3. I'm so slow at making progress through this game, it feels like, but at the same time it's one of those games where yeah, I'm not making progress on the main quest, and yeah, I'm not really making progress on the side quests, but dang if I'm not somehow having a good time poking my nose into all kinds of weird stuff and getting into fights I should be in. I have finally learned to appreciate the values of saving more often than the game autosaves and also sometimes just noping out of a fight.
Outside of that, I'll probably play a little WoW – I'd like to do the Secrets of Azeroth stuff during Secrets of Azeroth for the title, and while I know there's some catching up to be done it still seems feasible. And I'll be tuning in on Sunday to see if the Bengals can manage to not fumble the bag so badly they lose to the Browns in the first game of the season.
Oh, and we have a kitten! He got a clean bill of health yesterday, though he's too young for vaccines or anything of that sort, so he's got the go-ahead for supervised visits with his two older housemate cats. He needs some more toys, too, to have something on which he can exert that seemingly boundless kitten energy. What I wouldn't give for that kind of drive…
That's us for this week! Thanks for joining, and have an excellent weekend. If you have a moment, why not let us know: What aRe yoU Playing?