WRUP: BlizzCon is in seven days!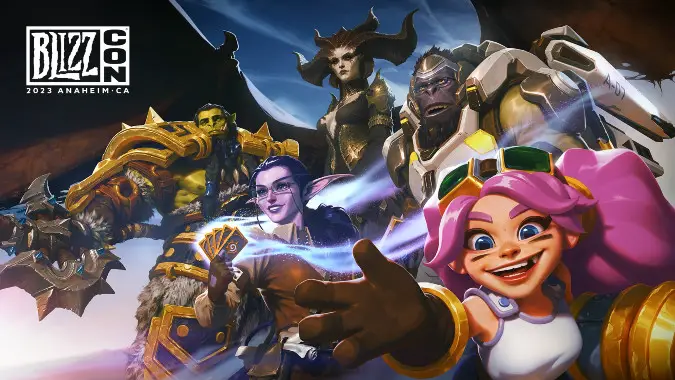 It's Friday, which means that we're exactly seven days away from the return of BlizzCon! But this is not the time to think about all the announcements we're going to see there: instead, the hour asks us to discuss the games we're playing, the shows we're watching, the books we're reading, the events we're attending.
I expect things to be much less calm exactly one week from now, so let's enjoy the momentary tranquility, friends, and see what the Blizzard Watch staff is enjoying these days!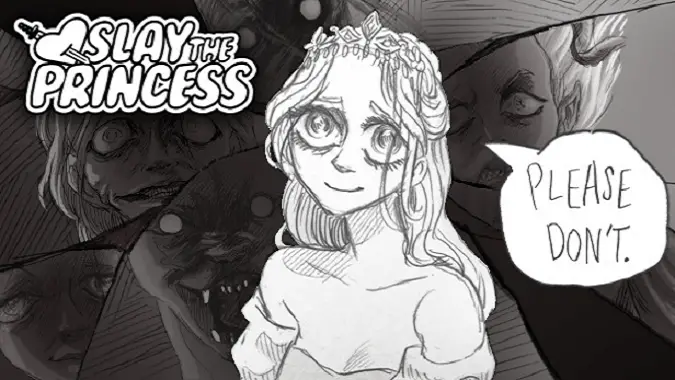 Slay the Princess
The House in Fata Morgana
1989 (Taylor's Verion)
I've already completed my first run of Slay the Princess but there's a lot I haven't seen in-game yet so I'm going to spend some time this weekend unlocking new scenes. I don't think I'll be able to full complete the game — there are an astounding 97 achievements so I'll probably need to wait for some guides to show up to do so — but I should be able to figure out what I missed the first time through.
I completed the first chapter in The House in Fata Morgana last weekend before Slay the Princess arrived so I plan to spend more time with it this weekend as well. I don't think I'll finish it (I think there's 30 hours left in the game) but I should be able to finish it next weekend since nothing important is happening.
Finally, the latest eff you to Scooter Braun (although he sold off the rights to the original recordings last year) is Taylor Swift's rerecording of 1989 which featured hits such as Shake It Off and Bad Blood. I don't think there will be anything on the level of the 10-minute version of All Too Well on the album, but it'll be interesting to see if there's a full version of Bad Blood that doesn't include the Kendrick Lamar rap. So yeah, I'll be listening to that all weekend.
This game launched in what many are considering an unfinished state. I am having fun playing it but feel it has a bit to go to live up to the original game. We shall see how it goes over the weekend.
We've got a busy weekend coming up. My son has practice for his FLL Robotics team, plus there are various Fall Festivals and Trunk or Treats we'd like to attend. He's right on the cusp of getting "too old" for Halloween so we really want to enjoy these. If that wasn't enough, my city is hosting a Lego Brick Fan Fest and we'd all love to go see it. Somewhere amidst all that, I'm sure to get some gaming in. Mobile games are still my favorite. I've gotten more into Conquest Mode in SNAP running a Loki Bloodstone deck. In Hearthstone, I've been enjoying an Odyn Warrior build. It almost reminds me of my halcyon days playing Control Warrior or Dr. Boom Warrior.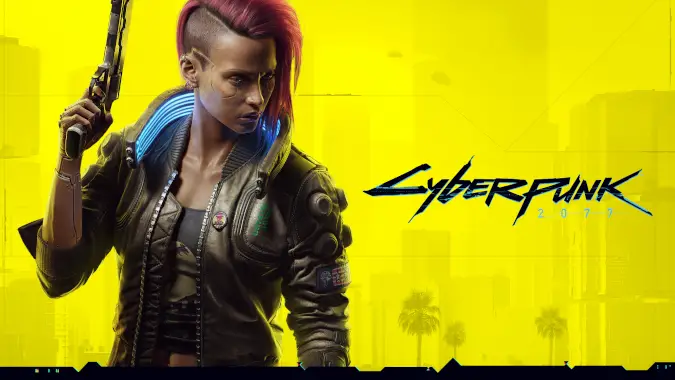 Sleep
Heated Salt-water pool at the local aquatics centre
Diablo 4
Cyberpunk 2077
Sleep
It's been a busy month and I am exhausted, my back is so tight it makes a drum head look like an elephant's knees. I'm planning to have at least one session doing stretches in the heated salt-water pool at my local aquatics center to see if that loosens it up a bit. I went to the physiotherapist last night and it's so bad that at one point he was working on one of my feet and it was making the opposite shoulder blade spike pain. He kindly offered to take me out to the back paddock and shoot me – but I had to go pick my husband up from an appointment of his own, so I declined.
Assuming I can sit upright for any length of time, I will be also making a bit more progress in both Season 2 Diablo 4 and my current game of Cyberpunk 2077. My guild is probably on raid break until the patch drops and I need a bit of quiet time. Especially as I will have to be up stupid early both days next weekend for BlizzCon – timezones are a thing. :)
Diablo 4
Local Witches Weekend
While definitely not a game, I am going to a local Witches Weekend with my sister to soak in the experience before Halloween. There are mimosas, fun local vendors, and of course, a dancing flash mob. Just your usual shenanigans!
Secret projects are on hold while other workloads have ramped up, so I'm picking them back up again probably after BlizzCon. In the interim, I'll just have to fill my hours with TONS OF VAMPIRE SLAYING in Diablo 4 Season 2. Why yes, I did watch Buffy as a teen, why do you ask?
My D&D group is finally getting together again after a month off! Mostly I've been refreshing my memory of where they are and what they were doing, and uploading relevant maps to Roll20 — the bad part of a hexcrawl is trying to figure out what they're going to do next, but the good part is how much variety there is in doing stuff next.
After that, I'm probably gonna settle in for more Diablo 4. Season of Blood has a good grip on me in the same way the time before season 1 did, so I've got to get my levels up further so I can continue to be Liz's high-level friend.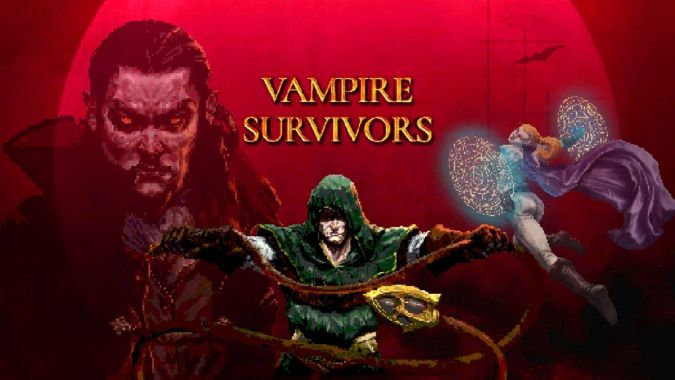 World of Warcraft
Diablo 4
Hearthstone
Vampire Survivors
hopefully Sea of Stars?
I'm still playing pretty much the same games as I was last week, while hoping to find some time to get back into Sea of Stars (which I dropped because I was going on a vacation trip). But the fact is that WoW is occupying a lot of my gaming time now — which is fair, since there's so much catching-up to do. And I'm enjoying it a lot at the moment, so I'm riding that wave!
I recently finished every achievement on Vampire Survivors on Steam, while also completing the item collection — but there are still some secrets to unlock. And once that's done… I'm gonna do the same thing on the Switch version! (No, I'm not addicted; this is perfectly healthy and normal behavior.)
Spider-Man 2
Alan Wake 2
Baldur's Gate 3
Alan Wake 2 arrives this weekend and it's the last game of 2023 that I've been waiting for. I feel almost overwhelmed with what I want to play and my brain isn't doing me any favors in terms of committing. While I play Spider-Man 2, I keep feeling BG3 pull me back in to complete my Dark Urge run. When I do give in and continue in BG3, I think about web swinging and launching bad guys off buildings in New York. Now, with Alan Wake 2, I'll be getting pulled in all three directions.
From the perspective of a gamer, this is a "good" problem to have – I can't remember the last time so many good games were released in a single year and I have a lot to look forward to. The other side of this problem is that, as an adult (womp womp), time is limited and I have competing obligations and responsibilities so sometimes I feel like I can't properly devote enough time to appreciate some of these games because of everything going on.
This has been our WRUP for the week before BlizzCon! The calm is almost over, and a storm of announcements is incoming — so let's enjoy our weekend and the following week to the fullest before diving headfirst into the new stuff.
What about you, fine folks? Tell me: What aRe yoU Playing? Have a great week, and Yogg bless! (I'm not Mitch, but Yogg's heart is e̸̖̅́n̵̺̥̏d̷̠̙̏l̷̡̀̐é̴̞̠ss̷̰̬̚ and there's room for everyone in there.)