Heroes of the Storm: New guides to Anub'arak and Azmodan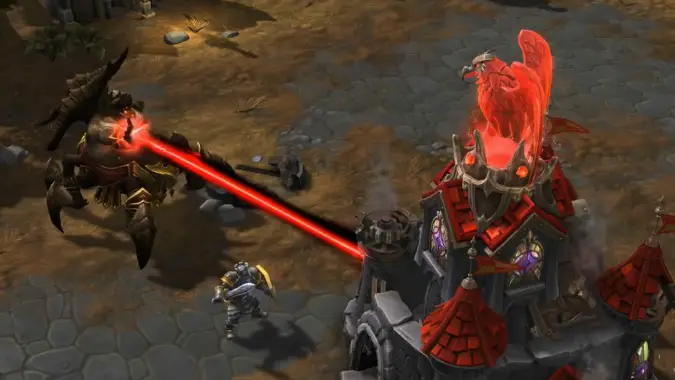 Looking to try out something new this weekend in Heroes of the Storm? Our guides can help you find your footing a little faster with a rundown of abilities and build suggestions. This week, we have new guides to Anub'arak, Warcraft's own nerubian king, and Azmodan, Diablo's Lord of Sin. Between the two of them, you have some excellent damage and control options with Anub'arak's stuns and beetles, while Azmodan offers strong pushing and damage.
Azmodan's a strong Specialist that you can use to push lanes, solo mercenary camps, and strike down enemy heroes with the devastating Azmodunk. — and if you haven't yet added Azmodan to your collection, he'll set you back $9.99 or 10,000 gold (though that price will double if you want to also grab his Warcraft-flavored AzGuld'dan skin). So pick him up and start Azmodunking your way to Heroes of the Storm victory with our guide to help you get started.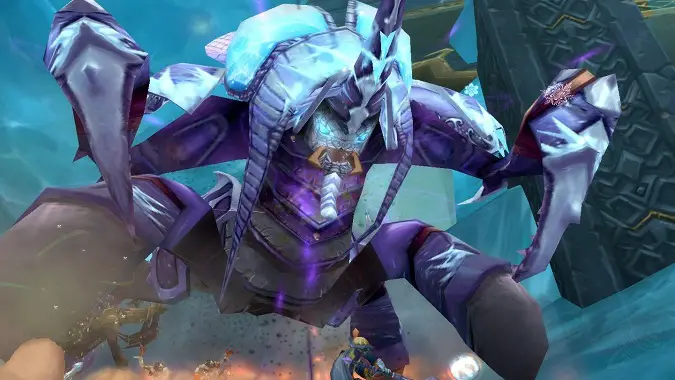 Anub'arak on the other hand is a warrior who may have lower health than his compatriots, but makes up for it with a strong arsenal of stuns, and an army of beetles at his command. If you still need to pick him up, he can be bought for a more moderate 4,000 gold (or $6.49), though our personal favorite look is the $9.99 Cyb'arak Anub'arak skin. If you're ready to start commanding your legion of creepy crawlies, our guide will help you get started.
Demonic lords and spider kings not your style? We've got other hero how-tos, so check out our guides to:
We're coming out with new hero guides regularly, so check back if your favorites aren't yet listed. And, in the meanwhile, you can check out our Assassin guide, our Specialist guide, our Support guide, and our Warrior guide for quick rundowns on each hero of each type. We'll see you in the Nexus!