The Queue: King Varian Wrynn, Fury Warrior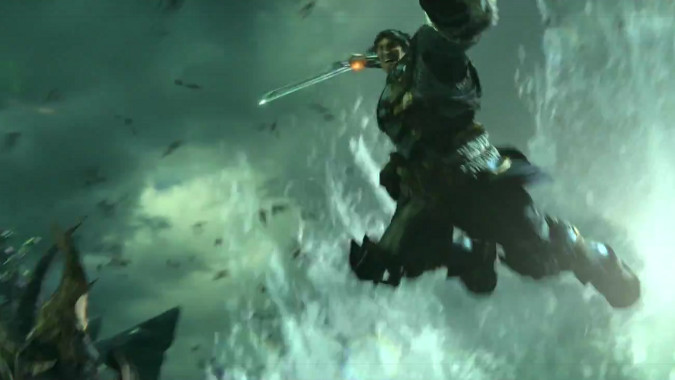 So, I watched the cinematic like a million freaking times.
Can it be Summer 2016 yet?
Okay, let's do The Queue. Questions?
---
This is actually a comment left on the cinematic post, and I've been dying laughing ever since I read it. I stop, get over the giggles, read it again and I just can't stop laughing. So there you go.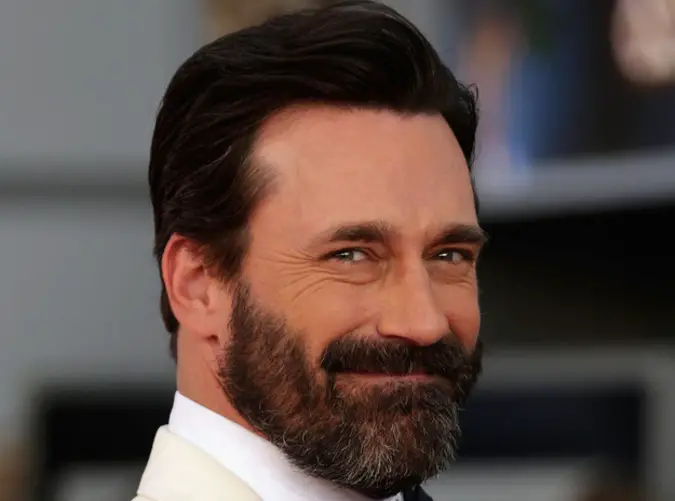 You know, I can kind of see it. Jon Hamm for Varian Wrynn.
---
CHRISROSERA
Q4TQ:  Hey so, after reading some of the Artifact weapons descriptions….What was the Black Empire? I can't even remotely remember ever hearing about it..
Based on the weapon's model (as seen here, Shadow Priest Artifact) I'd wager it's either a reference to the Old Gods or their servants the Aqir, who ruled a vast empire before their war with the Gurubashi and Amani Trolls destroyed it.
---
LOTHARFOX
Not a lot of new WoW news. The scale of zones and dungeons was cool, but otherwise, it was more of what they showed us. Nothing about tmog.
What news can we expect tomorrow?
We got a pretty in-depth run through of the Broken Isles zones, the new Challenge Mode system, leveling zones and scaling news, all artifacts, new Druid models, word on the beta, and the new Endgame system. Also the expansion cinematic.
That's not a lot of new WoW news? You knew all that already?
Are you psychic? Do you live in that pool of milk from Minority Report?
As for what we can expect tomorrow, there's a Q&A and a Systems Panel, so anything goes, I expect. Probably a lot of news about classes.
---
MYTHRIAK
So… I'll boost a toon to level 100.
I got my Night Elf Hunter at 100 and a Blood Elf Hunter at 95.
Then a Blood Elf Paladin at 94, Worgen Druid at 93 and a Pandaren Monk at 92.
Which class should i boost? (lowbies are preferred)
I don't even know why you would ask me this question.
Just to be contrary and fight against expectations I'm going to say roll a mage and boost that.
---
PHILSTER
Thoughts on the HotS panel:
Cho'gall.  TWO PLAYERS CONTROL HIM(THEM).  Since the team will only have four heroes, they'll be tuned up, but they'll essentially always be two heroes against the other team.  That is perfect for a two-headed ogre.  Two players arguing with each other about strategy but wrecking hell even so.
Genn Greymane: He looks awesome and I'm glad they went with his looks from the comics.  The idea of going from ranged to melee and back is going to be fun. However, his mechanics actually don't seem that game changing to me but that's okay – I'm happy a worgen will be coming, especially the king.
Lunara: her mobility makes her seem fun, but more than anything I am impressed by her design.  That hair!
You know, during our BlizzCon wrap up podcast Alex said something that made me laugh. "I'm going to be sad when I'm playing the caster head and the guy driving Cho'gall goes link dead and the game AI takes over his movement." I kind of want to see that.
I'm interested in seeing how Genn plays. It's a playstyle I wish we could have in WoW, and I'm fascinated by the possibilities.
Lunara's pretty awesome and I wonder if we'll see her in Legion.
Overall, between all that and the Arena mode, I'm pretty excited.
---
MATTHIAS SMED LARSEN
Q4TQ: From the trailer it looks like some of the Orcs will fight alongside the humans against "something." That's kind of a huge change from the original story, isn't it?
(More specifically I'm referencing the short clip where they meet in a canyon and the other one where Lothar(?) says "are they all?" in response to someone saying the Orcs are all bad.)
It seemed like some of the invading Orcs (Durotan and Draka for sure, perhaps Garona) were seen parleying with the humans, yeah. I'm not sure what that's all about, but I'm willing to give the movie time to show us. It's funny, I thought it was an awesome trailer for the movie, but then the Legion cinematic came along and sort of blew it off the stage and I feel bad. I think for non WoW players, the Warcraft trailer would be cooler and easier to grasp.
Man, so much happened. Today is likely going to be even more nuts. Let's brace ourselves.