Patch 8.1.5 hits WoW today — what's your favorite (or least favorite) part of the patch?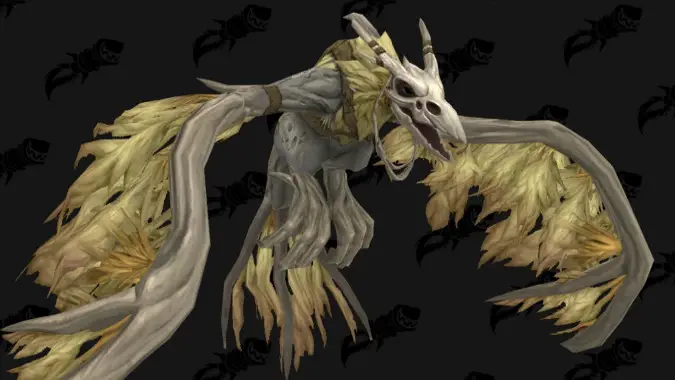 It's here. World of Warcraft patch 8.1.5 is arriving today. And while, as a .5 patch, it's not bringing a full slate of changes, there's a surprising amount of depth to it. We'll be getting the Kul Tiran and Zandalari as Allied Races, there's going to be a continuation of the Xal'atath storyline that will eventually lead into the Crucible of Storms mini-raid, and the Alliance and Horde War Campaigns both move forward. And that's just the tip of the iceberg.
That's a fair amount of content for a "middle patch," and I'm pretty excited about it. I mean, my absolute favorite are the upcoming Allied Races, because at long last I'll be able to roll a Kul Tiran Druid and indulge my Wickerpunk interests, and that Zandalari Dinosaur Druid might spend literally their entire life in some dinosaur form or another. Why would you change back if you could become a dinosaur, I ask you?
But other people have other priorities, and not everyone wants to be a dinosaur or a weird creepy rock-and-sticks bear — so, I now come to you with questions. What are you most looking forward to? Upgrading your Heart of Azeroth another 10 ilevels? Seeing what Sylvanas gets up to next in the War Campaign? A whole host of shadowy tentacle monsters and Naga shenanigans in the lead up to Crucible of Storms? There's a lot coming in patch 8.1.5, and we want to know what you're most looking forward to.
That said, if it's not Wickerpunk/Dinodruids, you're clearly wrong. I mean, come on. Being able to fish up a fish head around the Darkmoon Faire is nice, and getting a stronger necklace? We all want the best bling possible, I know. But there are important things, and then there are crucial things, and my weird wicker Druid is absolutely crucial. I have my priorities. What are yours?
Just imagine Zandalari Druid flight form. You know I'm right.