WoW
Apr 29, 2020 2:00 pm CT
How does Torghast, Tower of the Damned feel to play in the Shadowlands alpha?
Click here for more photos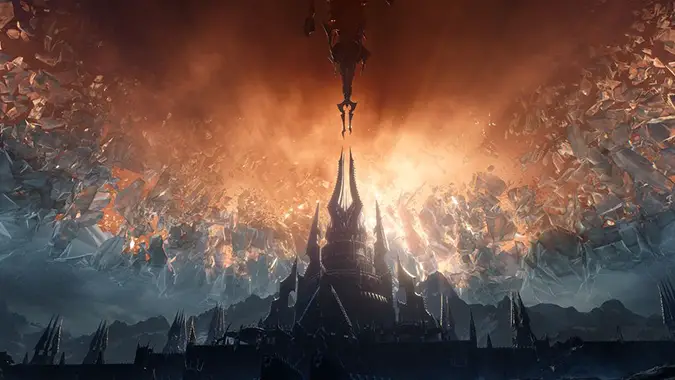 I've spent a lot of time in Torghast since it came to the Shadowlands alpha. I've rescued skeletons who are being tormented by minions of the jailer. I've navigated deadly traps — mostly even successfully! The first time you trigger a guillotine by walking on a bit of different colored floor is not something you'll forget.
Ultimately, my first impression is Torghast is fun. It's very fun.
I've done a bunch of runs as a Demon Hunter and a few as a Mage. They both play pretty differently, but the amazing thing is that even while they're super different — the runs are enjoyable. Each floor ramped up the difficulty by an appropriate amount. If I died it was something that I could point to and figure out what mistake I'd made, like pulling too many monsters, or missing an interrupt, or standing in something bad. I love all the little bits of flavor sprinkled around too — being able to smash urns for extra Phantasma and hidden Anima powers is a great touch. Or buying the item from the vendor that'll convert a non-elite enemy into an Anima power, and then using it on the vendor to get a big bag full of Phantasma is hilarious!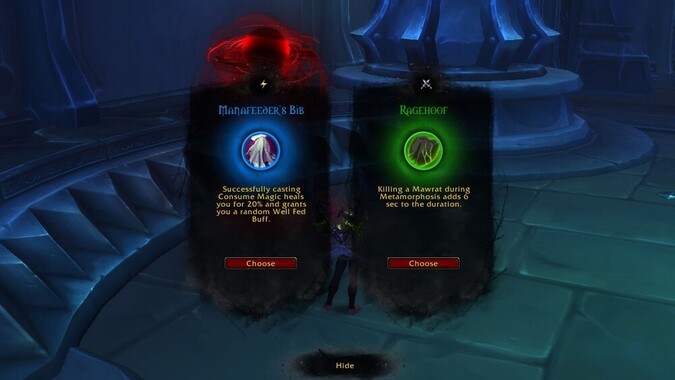 Anima powers are a fun and useful twist
The Anima powers are great. As you get further into your run you'll become obscenely powerful. Take the Mage combo of Art of the Blinkmage and Clouded Diamond. First, you remove the cooldown of Blink, and then you make it so that every Blink creates a Mirror Image. Do you have a big boss fight coming up? Spend a bunch of time Blinking back and forth to make yourself a posse! Running from the Tarragrue? Now you'll be leaving behind a Mirror Image with every Blink to help take the heat off of you.
Anima powers feel like ideas that had been rejected as potential class talents and legendaries because they were too strong. Even ones that have a drawback — like how Art of the Blinkmage locks you into RP walking everywhere when you're not blinking — are vastly outweighed by their benefits. We're getting them a little too quickly in the Alpha right now — there comes a certain point where you're almost invincible no matter what you do — but that's something that'll get balanced and rebalanced by the time Shadowlands comes out.
I've been really impressed with how many different combinations of floors and rooms that I've seen. I'll usually find at least one new combination of room pieces every few floors. Torghast is really nailing the infinite nature that they've been promising. The Tower has been exceptional so far and I can't wait to play more. But there are some potential issues looming large on the horizon — larger even than the Tarragrue!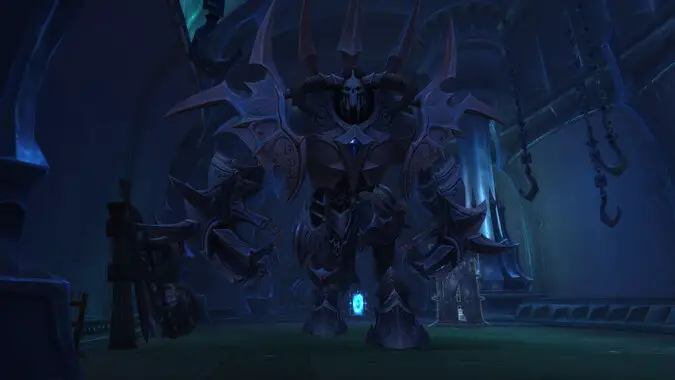 Problems with Torghast
Torghast feels like a new and improved Horrific Visions, and much like Horrific Visions, there's going to be a key required for every run. How long each key takes to grind out and whether or not we get a free key every few days from our Covenants or some other mechanic remains to be seen. Because Torghast has tangible rewards that are tied to crafting legendary items there needs to be a limit so that players aren't able to just spend 17 hours a day in there at the beginning of the expansion, but that also limits runs for people who just think it's neat.
Ensuring that it doesn't become stale will be another big issue. Torghast already has the advantage over Horrific Visions because the layout will change with each run, making it less repetitive to run yet again. But even with randomized floors, there may come a point where it's all stuff you've done before. Ideally, there'll be new content added with every patch so that everything can stay fresh — and possibly more powerful incentives added in later patches.
Torghast is going to be one of the pillars of Shadowlands. It's intended to be something that we can still run all through the expansion and get rewards out of. One of the biggest issues with Azerite armor was how late it was implemented in the Battle for Azeroth alpha. That didn't leave the developers enough time to respond to player feedback and improve the system before we were stuck with it. Luckily Torghast has been added early enough that there's enough time for meaningful feedback.
Having played around in Torghast I'm pretty optimistic about its implementation in Shadowlands. They've addressed many of the complaints that we've seen crop up around Horrific Visions — like not having something similar to the sanity bar. There won't be an omnipresent timer counting down to your inevitable doom from the moment you step inside every run. They've also talked about balancing Torghast on a per-class basis instead of by roles which should make everything feel smoother.
Now, if you'll excuse me — I hear Torghast calling me back for another trip.