How do you feel about the linear leveling experience in Shadowlands?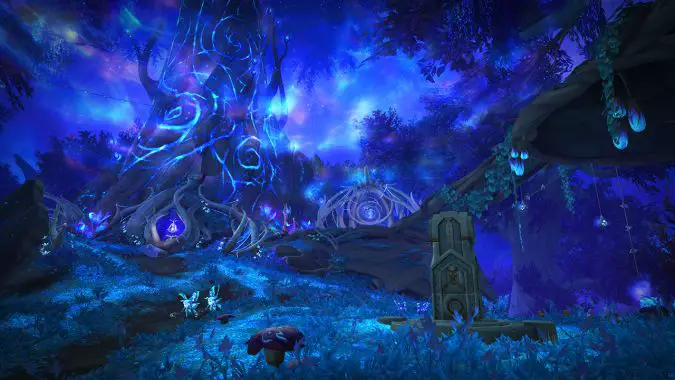 It's been a while since we had a linear leveling experience in World of Warcraft, where the game's story took you from Zone A to Zone B with no decision on your part. Warlords of Draenor had a single starting zone for each faction, but you could more or less decide which zone to go to next after that, while Legion and Battle for Azeroth both allowed you to pick and choose which zone you wanted to run. Now, for the first time since Warlords (and really, even going back as far as Cataclysm we've been able to choose which zones to do next) we have a linear progression path, where you go from the Maw and Oribos to Bastion, and from there to each zone in turn.
I personally think it works fine and I don't really miss getting to pick and choose. The story here makes sense — we travel to Bastion because of the Mawsworn Kyrian we see in the Maw, and from there a turn of events leads us to Maldraxxus, which in turn guides us to our next destination. The story unfolds and we go where we do because it's a necessity, a series of fixed points like chapters. But I understand if some players are flummoxed by suddenly having no option, by going where they're told instead of deciding for themselves.
And so now it's your turn to tell us all what you think. Do you miss being able to pick and choose as you saw fit, or are you happy watching and seeing the new zones when you're at the right point in the story? What's your favorite zone, and are you excited or impatient to get there? What do you think of the way Shadowlands is unfolding and how your character moves through it? And do you expect new zones at some point before the end of the expansion?