What snack supplies are you scaring up for BlizzConline?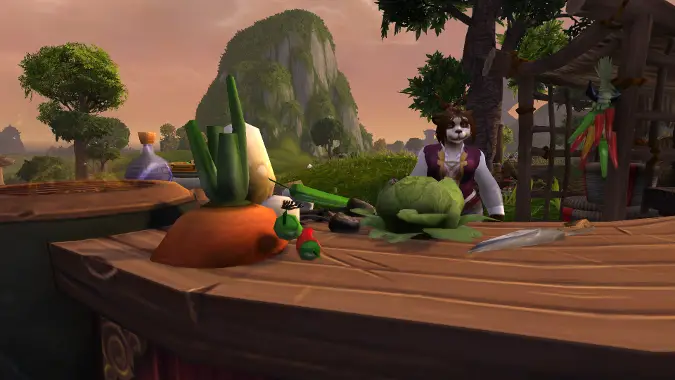 Is BlizzConline your first online con experience? Well, virtual convention-going has some helpful tips and tricks associated with it, just as much as in-person con-going. While it is certainly easier on the wallet, there are a few steps you can take to give yourself the best-personalized home attending experience and the first step is… snacks!
No, really. Just like the start of a Diablo season or a new World of Warcraft expansion, you need to have your food prep game on point to avoid missing anything on the 19th and 20th. I tend to focus my efforts on the items that require little in the way of preparation, but you can have some equally delightful treats waiting for you with just a bit of work.
Some of my favorites from my pre-BlizzCon 2019 shopping trip include:
M&Ms — Various members of Team Blizzard Watch are peanut M&M devotees, myself included. These are essential for any sort of video game binge! Bonus, you may be able to find M&Ms on sale this week as it is post-Valentine's Day.
Dried fruit and/or pre-sliced fruits and veggies — Yes, I know those packs of apple slices are meant for kids' lunches. No, I don't care. Just remember to give things like baby carrots a good rinse and scrub prior to the Opening Ceremony.
Pre-filled water bottle/Brita pitcher — Don't forget, our meatsuits require hydration too! I keep a large (64 oz!) water bottle handy daily and supplement with flavored sparkling water.
Popcorn — I'm a huge fan of Boom Chicka Pop's Kettle Corn, but there are so many flavors and options (especially pre-packaged bags vs. microwaveable) that I won't pretend to know them all.
String cheese — AKA mozzarella sticks. They keep well and make for an easy race to the fridge and back between panels.
Our very own Rob Flanagan has assembled an amazing collection of recipes — personally, I'll be going through his recommended snacks for the Shadowlands launch and chocolate caramel pretzel bars as Tim Tams can't be found near me for love or money. However, a good deal of us are fighting some fierce winter weather keeping so many of us in our houses, so a hearty beer cheese soup or tortellini soup with sausage and kale may be more suited to keeping warm while awaiting news. Of course, be sure to throw together a cocktail (or mocktail) to celebrate all the amazing news coming.
Now tell me: what delicious delectables will you have at hand on Friday? What mouthwatering munchies will you stock up ahead of time? In short: What are you eating for BlizzConline?