WoW
Apr 28, 2021 10:00 am CT
How to earn Renown in Shadowlands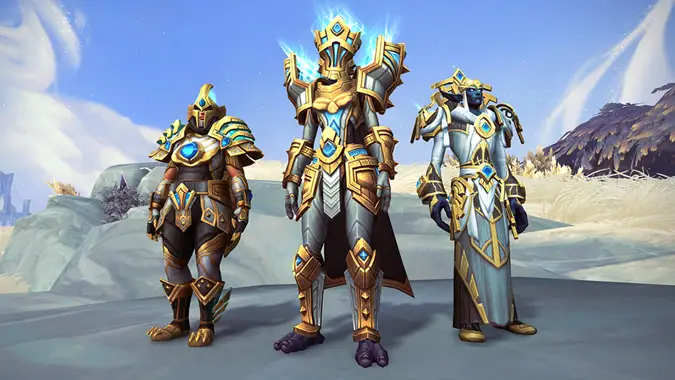 Renown: it's another system you need to progress in when you're playing at level 60 in Shadowlands, but what is it? How do you get it? How is it different from Artifact Power or Reputation? Will you be forced into an endless grind that will fill you with the madness of pure despair? Is butterscotch really the chocolate of Canada?
No to that last question. Chocolate is the chocolate of Canada, and maple is the next runner up. Butterscotch is like fifth place. But I digress. Renown is neither butterscotch nor is it the same as previous systems we've dealt with in World of Warcraft. Rather than an open-ended grind, it's a progression system with elements of both AP and Reputation — a currency that is based on your trust level with your chosen Covenant, be it Venthyr, Kyrian, Night Fae, or Necrolord. There's a weekly cap on how much Renown you can earn, which means if you're the altoholic type you'll not be penalized for switching characters and leveling or working on their Covenant too. Spending every waking moment farming Renown for your main isn't a tenable strategy in Shadowlands.
But how do you earn it?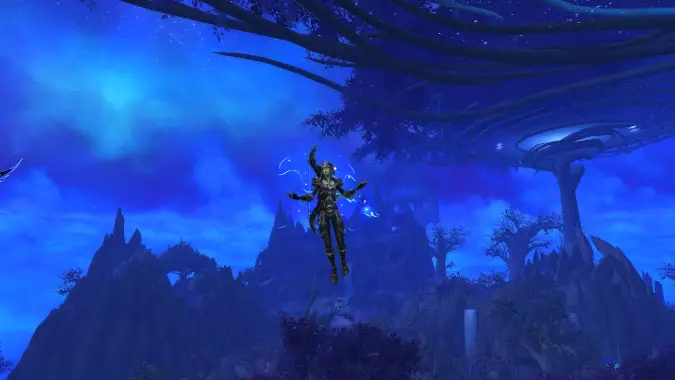 Earning Renown
There are three ways to get your hands on that sweet, sweet trust and admiration of your Covenant, which unlike in real life isn't some amorphous insubstantial idea, it's a currency you can earn and bank. Renown is earned in the following ways.
You'll get a quest every week to enter Torghast, the solo tower experience in Shadowlands, and rescue souls that were banished to the Maw instead of being brought to your Covenant as they were intended to. Each Covenant will have their own version of this quest, such as this one. It's a weekly quest, so you won't have to do it every day.
Another weekly quest giving you Renown is a simple one, you'll be tasked by your Covenant with gathering Anima for the Covenant Sanctuary and completing this quest that week will grant you Renown.
The major method is to progress in your Covenant Campaign storyline. For each chapter completed in your Covenant's Campaign, you'll earn Renown. You'll gain a level of Renown for each chapter you finish, making this the primary method until you complete all the chapters in the campaign.
Of course, there are limited chapters in each Covenant's Campaign, so after a while, you'll only have two ways to gain Renown, a weekly collection of Anima and the weekly Maw/Torghast run to gather lost souls.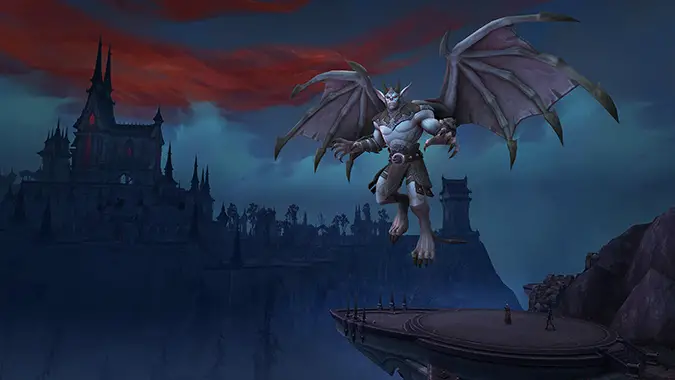 What if I switch Covenants or fall behind on Renown?
We've already states that there's a weekly cap on Renown, but what if you don't make that cap for a few weeks, or you switch from Venthyr to Kyrian and you need to catch up to the current Renown level? They've already thought about that problem, and the answer is, there's a catch-up system in place which allows you to earn more Renown through various end game play, like dungeons, raids, and the Callings (Shadowlands version of Emissaries) up to the current cap on Renown. That means you still won't be able to endlessly grind Renown, but if you've fallen behind, you can make an extra effort by doing what you'd be doing anyway and playing the game.
And that's basically it. That's how you get Renown in Shadowlands. Renown is a very useful currency. It unlocks Soulbind powers, increases the item level of World Quest gear drops, earns you legendary recipes, increases the power of your Covenant's Sanctum, and even lets you earn cosmetic transmog items, titles, and other good stuff related to your Covenant. But with the Renown Cap, you'll always have a clear stopping point for the week, meaning you won't have to spend every waking moment farming up the stuff.
Originally published 10/20/2020. Updated 4/28/2021.