How do you feel about Covenants as endgame play?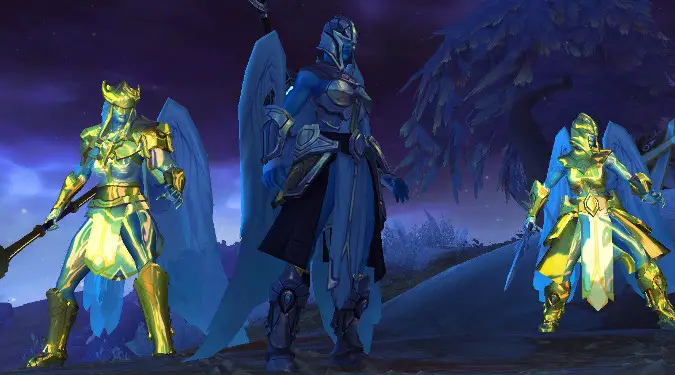 When you hit level 60 in World of Warcraft: Shadowlands, you will likely be spending a great deal of your time following one of the four Covenants — doing the storyline quests, leveling up your reputation with them, and so on. This means your Shadowlands experience will be deeply tied to the Covenant story. This is in addition to the Covenants providing special abilities that, in essence, directly affect your gameplay. Your choice of Covenant therefore not only has a direct impact on the game in terms of what you're doing, it will also provide specific choices as to how you do it, and if one Covenant and the Soulbinds available through it seem overly strong that could mean you end up deeply regretting or even having to choose a new Covenant, which is not going to be simple to earn your way into their good graces.
A lot of the experience of Shadowlands is tied to those Covenants. I find myself really hoping that it ends up feeling good to make these choices, that I don't end up regretting my story-based choice of going Night Fae first because Maldraxxus or Revendreth have the far superior abilities that make dungeons or raids feel a lot better. It's a gamble when you gate powers and abilities behind a faction in this way, and the proper balance of those really needs to be addressed. But also, as a story-driven player, I'm hoping all four factions have an equally compelling story experience. Playing as a Warrior in Legion, I ended up feeling quite envious of my Paladin and Death Knight characters. They felt like their stories were a lot better overall.
So I'll ask you guys, how do you feel about Covenants being the primary way you'll experience endgame in Shadowlands? Are you excited to explore your choice of faction and seeing what those weird vampire people are up to? Are you nervous that you'll end up picking the Night Fae but not really feeling like you got a power you're happy with and eyeing the Kyrian and their big giant spear attack? What's your take on how Shadowlands is going to use Covenants for the level-60 game?