What does it take for you to give a game a second chance?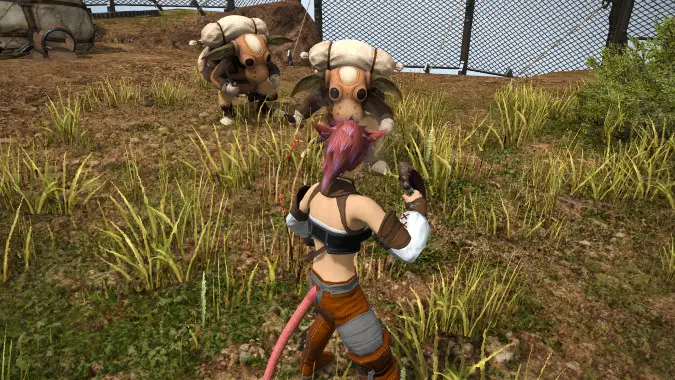 The first time I played World of Warcraft, I hated it. I rolled an Orc Warrior back at a time when leveling Warriors was a grueling process, and I didn't enjoy the arid environment of Durotar at all. I put the game away. The reason why I had decided to play WoW in the first place was that I was looking for something to replace Diablo 2 — and, apparently, World of Warcraft wasn't it.
A week or so later, I decided to give WoW a second chance. This time, I resolved to roll many different characters, of several races and classes. And, finally, I found one that clicked with me: my Human Mage. And thus began my World of Warcraft journey, almost aborted before I actually saw what the game could offer me!
I don't know why, exactly, I decided to give that second chance to WoW — but, of course, I'm very glad I did. And this is true of several other games, as well. Final Fantasy XIV is an amazing MMO to play alongside WoW — even if I play it mostly as a single-player game. I played the game for the first time many years ago, and I failed to hit max level. Recently, I've picked it up again, and I feel far more engrossed with it. This is sort of a trend (for me, at least). Maybe I need some time to adjust. Maybe first impressions don't count as much as the popular sayings have us believe.
Currently, Hearthstone is experiencing a renaissance of sorts. It just went through several major changes, which were enough to compel a lot of former players who had abandoned it to try it again — and, undoubtedly, many of them will stick this time. We've even seen some former pro players and streamers who had abandoned the game — because it had changed too much from what it originally was — come back for the addition of its own Classic Mode, which preserves the game as it was in 2014. And the same is true of WoW as well, with the advent of WoW Classic bringing old faces back for that sweet, sweet nostalgia.
But what about you? Are there any games that didn't click with you at first, but got you hooked once you gave them a second chance? Do you usually give games a second chance, or are first impressions strong enough for you? How long do you wait before your palate is cleansed enough that the experience is fresh again? Let us know!