Overwatch League casters have (unofficially) stopped saying McCree's name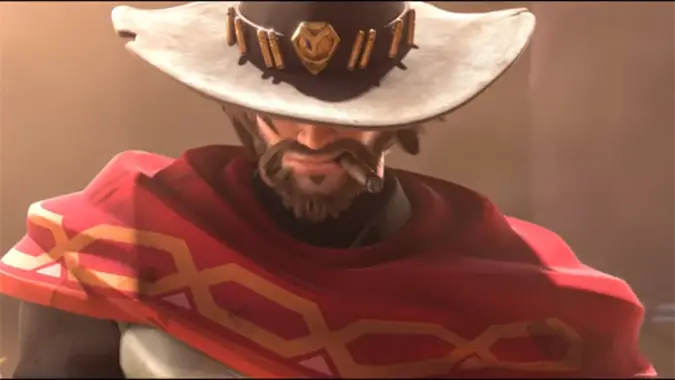 As we're all well aware of at this point, there is an ongoing lawsuit filed by California's Department of Fair Employment and Housing against Activision Blizzard. It demands better treatment of its employees, more transparency in regard to salaries and promotions, and for actions to be taken that lead to the creation of a work environment where sexist harassment and abuse aren't tolerated. Following the lawsuit, stories began to arise regarding the possible involvement of current and former Blizzard employees in certain incidents pertaining to the subjects related therein.
Among those, accounts arose of the infamous "Cosby Suite" — in which truly stomach-churning instances of sexual harassment possibly occurred — and which allegedly led to the departure of Alex Afrasiabi, who had been named in the lawsuit itself, from Blizzard. Community reactions were quickly seen, and fans demanded that any references to Afrasiabi — of which there were many in World of Warcraft — were removed. The developers quickly took action, and began erasing or changing NPCs and items related to Afrasiabi.
Another employee that was linked to the "Cosby Suite" accounts was Diablo 4 developer Jesse McCree. And while it can't yet be confirmed if those two facts are directly linked to each other, Jesse McCree has been let go from Blizzard, along with two other long-standing employees. Which, naturally, led to much speculation: just like Afrasiabi, McCree also has several references to his name in Blizzard titles, from zones in WoW, like Mac'Aree, to the character Jesse McCree from Overwatch.
We don't know yet if a similar fallout to what happened to Afrasiabi will also apply to McCree officially — if Blizzard were to decide to change that character's name, it's clear that a very large amount of work will have to be done. But whatever the case is, fans have already began demanding it. And while this is not an official Blizzard position — at least as of yet — some Overwatch League casters have decided to take the matter into their own hands, and stopped saying McCree's name in their casting. They're referring to the character simply as "the cowboy" now.
Sadly, we can't exactly say that corporate response to the lawsuit has been as quick or decisive as we would have liked — demands that have come directly from the employees are still yet to be addressed. But regardless, certain changes have been seen, such as the stepping down of president J. Allen Brack. While it's unfortunate that corporate response hasn't been clearer when it comes to the demands of the employees — who are organizing themselves and have a clear channel to communicate their demands through the A Better ABK Twitter account — we can already safely say that the community itself, and even casters of official events such as the Overwatch League, have taken it onto themselves to embrace the fight for change within the ranks of Activision Blizzard.
Whether McCree's name in Overwatch will be officially changed or not in the future still remains to be seen.