The QA workers of Raven Software, a division of Activision Blizzard, are unionizing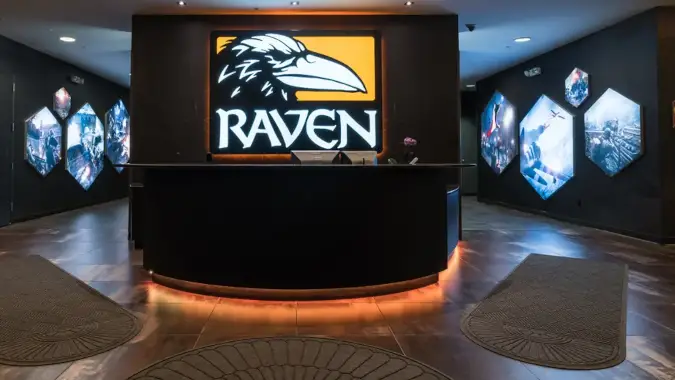 The QA employees of Raven Software, one of many studios owned by Activision Blizzard and the makers of Call of Duty: Warzone, have voted to unionize, asking the corporation to voluntarily recognize them as a union. Raven's head Brian Raffel has already announced a restructuring at Raven, breaking QA up so that instead of one department they'll be "embedded" into other departments. This is supposedly part of a long term project to bring Raven's QA employees to full time employee status which would be great, if it wasn't also something so part and parcel of the union-busting approach that Microsoft did it back in 2016. And it showcases the difficulty these employees will be subjected to by their employer as it does everything in its power to prevent them from unionizing.
In general, there is no real limit to what a corporation will do to prevent their workers from realizing they have power — union-busting tactics are plentiful and often successful when wielded with the cudgel of worrying about your family and yourself being unable to keep a roof over your heads, keep paying for medical care, and so on. That's part of why Activision Blizzard can do things like make record profits and lay off 8% of their employees to pad them even more. More recently, they ignored their employees' demands for a safe workplace for nearly half a year, then penned a letter promising a small bit of positive change, while being completely aware of the issue for years and doing nothing, and only performing the former actions when you're about to be publicly exposed for doing so.
And that kind of behavior is likely why, three years after Activision Blizzard laid off 8% of its staff while posting record profits, the call for unionization at the company and in the industry finally seems to be bearing fruit. Raven's QA workers are the first in the North American industry to unionize.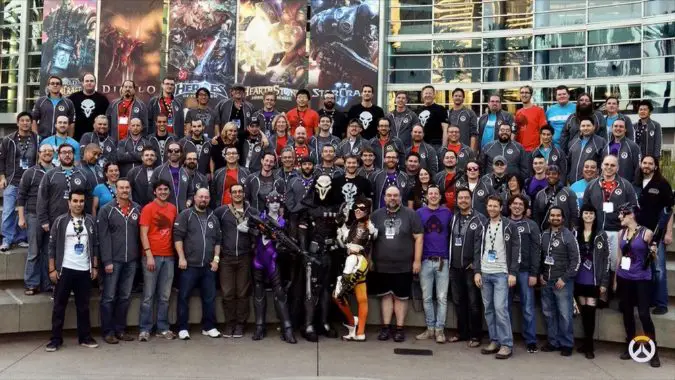 It is well past time for unions in game development as an industry
We saw this when the QA team at Raven had to rely on a fund created for them to pay their essential expenses while on strike. As the COVID-19 pandemic unfolded, a great many workers in the United States — including those in the video game industry — began to realize how crucial their work actually is to the maintenance of our society. The Great Resignation, it's been called, as workers begin to realize just how dependent these corporations are on their labor and how much money has been funneled to the relative few at the top. But it isn't just employees quitting, it's also unionization efforts in notoriously unfriendly places like Starbucks and tech giants like Amazon and Google have seen similar pushes despite their own notorious antipathy to the idea.
Now we're seeing it in the US's video game industry. While we've had unions in video games outside the US for a while, Raven's QA workers have taken a step that has already seen Activision Blizzard breaking out the usual corporate anti-union checklist and methodically going down it. Brian Raffel's email seems fairly innocuous on its own, but seems less so when considered from the mindset of keeping their employees from recognizing their collective power — a trick that's even part of the California DFEH lawsuit against Blizzard that ignited back in July. And remember, if you think Microsoft buying Activision Blizzard will fix this, they're no friend to unions either.
Raven's QA workers originally went on strike due to layoffs of QA employees, and ended their strike entirely to request the company voluntarily recognize their union. A cynic might well be forgiven for believing that it is likely that Raven might well recognize the union and then simply lay off all the organizers, a move that is illegal but punished by mild fines even if you can prove that the layoff was actually due to their labor organizing activities and not for other reasons. I find Mr. Raffel's email to be at least potentially the first step on the road to doing exactly that. Of all the industries that are seeing a push for greater employee awareness of their collective power, the tech industry is historically one of the hardest and one of the most likely to use union busting tactics.
So as of right now, what we know is that Raven Software's QA department has done a historic thing by unionizing, one of the first such unions under the Activision Blizzard umbrella. We know that Raven is already restructuring their QA department and embedding QA in other departments, which could well be a first step in firing those employees who made this union possible. And we know that corporate America, especially the tech industry, will go to great lengths to crush any sign of their workers realizing that without their work, the corporations don't exist.
Updated to add: 
Indeed, as we feared, Activision Blizzard has opted to refuse voluntary recognition of the QA Union, and as a result the Game Workers Alliance — the Union's new name — has filed with the National Labor Review Board for a vote on unionization. The GWA statement indicates that they have a supermajority in their department and would easily carry the vote, which would require Activision Blizzard to recognize them. It should be pointed out that because of Raven's decision to reorganize and spread out their QA department, the election will basically be across the entirety of Raven Software — essentially, if this vote takes place, it takes place across all of Raven Software and Raven Software will either become a complete union shop, or the vote will be defeated.
Clearly the folks at the GWA believe they have the votes for that, citing that well over 50% of Raven employees signed a union card. But they're also aware of how big companies can break out the union busting tactics, delaying the vote to gain time to pressure employees and convince them they shouldn't unionize. Since Activision Blizzard refused to voluntarily recognize a small union of 34 QA employees, it's very likely going to do everything it can to delay the vote for the entirety of Raven Software employees.
In the meantime, the union has filed with the NLRB, the National Labor Relations Board, and the Board has received the petition. We'll see how much the company drags this out next.