What are you looking forward to the most in Dragonflight?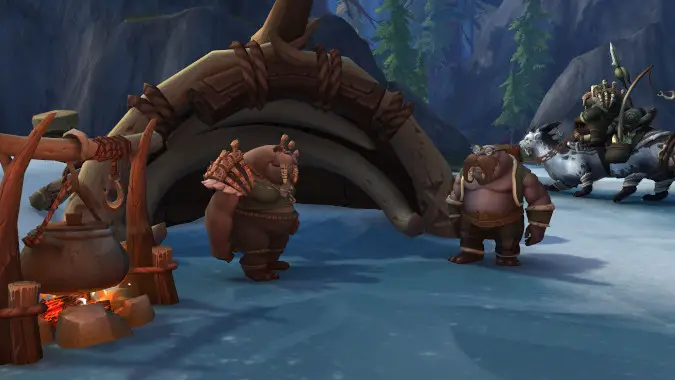 Beta testing has begun for World of Warcraft: Dragonflight, and many players are getting to see (or experience) a small preview of what the upcoming expansion has in store for us. The next chapter in WoW promises to bring big changes to the table, beyond the usual: yes, we're getting expected things like an increased level cap and new zones to explore, with more story to see, but there's also a list of exciting features we can look forward to.
For starters, we're getting a brand-new race, the Dracthyr which not only feeds on the fantasy of playing a draconic character — soaring the skies and breathing fire on your enemies — but also brings character customization to a level far beyond anything we've ever seen. And for the time being, playing a Dracthyr also means playing the brand-new class, the Evoker, which features new ways to heal and deal ranged damage — and does it with unmatched mobility.
Perhaps you're excited about creating a new character, but not necessarily a Dracthyr Evoker: Dragonflight is opening up many new race-class combinations as well, letting Draenei Rogues and Orc Priests and Highmountain Mages, among others, join the fray. I know a lot of players are eagerly waiting for the opportunity to finally unlock the combo of their dreams — and there's always the possibility that there's more to come in the future.
But some of us aren't looking to roll new classes or combos — perhaps all we're looking for is a fresh take on our existing characters. Dragonflight has a lot in store for us as well, with brand-new talent trees which have been an enormous focal point for a large part of the community throughout the alpha and beta testing periods. Many classes and specs are going to feel different, whether from the opportunity to pick certain combinations of abilities that weren't possible before, or from seeing certain powers from the Covenants or from Torghast being incorporated into the trees themselves, and becoming a permanent part of their toolkits.
And that's to say nothing of the enormous revamp to professions — I know that a lot of players are excited about those, while others are thrilled about the new dragon riding feature, which is incredibly fun. Others, perhaps, are simply looking forward to the UI changes, which seek to modernize the base experience of the game.
So, what are you looking forward to the most in Dragonflight? Which of these features do you want to get your hands on right now, and which ones do you feel have the potential to improve the game experience the most?