WRUP: Oh the plans, they are a-changin'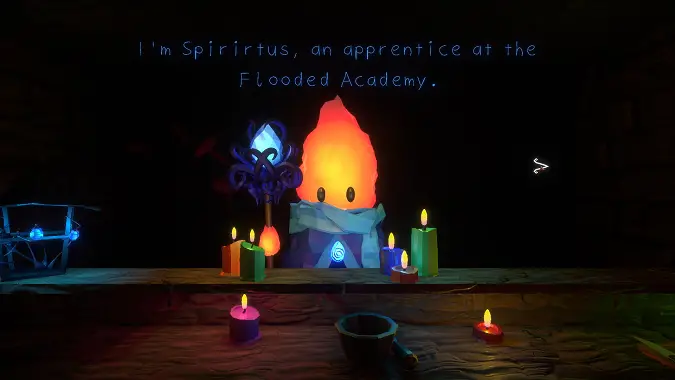 Congrtulations, readers, you have made it to the weekend! Hopefully, that means you're looking forward to a couple lowkey days full of relaxation (and gaming).
Here at Blizzard Watch, we like to celebrate the weekend with WRUP: What aRe yoU Playing? This week, yours truly is feeling the busy-ness of the season but trucking on through, thanks to both momentum and also canceled plans. This isn't just about me, though — it's about all of us here.
So sit back, grab a drink or some food or a good fidget device, and join us for WRUP. Anna W kicks us off.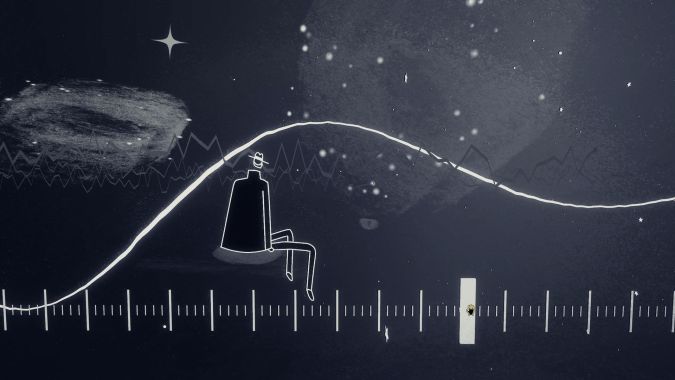 Slime Rancher 2
Genesis Noir
I finally finished my playthrough of Atelier Sophie, which was an absolute delight. I'm probably going to want to play more in the series, but I figured a palette cleanser was in order. To that end, I've been digging into some Game Pass titles and was delighted to find the Slime Rancher (https://www.slimerancher.com) sequel in the mix. I really enjoyed the original and the follow-up has all the same charm. It's a game about exploring and looking at squishy cute things; what's not to like?
And for another taste of something else different, I finally got around to starting Genesis Noir (https://genesisnoirgame.com). It's more of an interactive audiovisual experience than a game. It's a strange, jazzy story about a love triangle and the cosmos and life. It's also really hard to explain, but most importantly, it's a stylish creation that's exactly my brand of weird.
It turns out that the race I thought was next weekend is this weekend, so it is time once again to dress up like a certain hockey mascot and run a 5k for charity and hot dogs. After I crash for a few hours, it is back to Shadowlands to take advantage of the leveling boot along with all the Hallow's End events to power level a few characters
Midnights
God of War
Potionomics
Friday sees the release of Taylor Swift's latest album Midnights so by the time you read this I'll have listened to it a dozen times.
I'm also starting my replay of God of War in anticipation of God of War Ragnarok coming out in a few weeks.
Potionomics looks like a fun game so in between fighting gods and listening to a queen I'll be brewing potions and flirting with townfolk.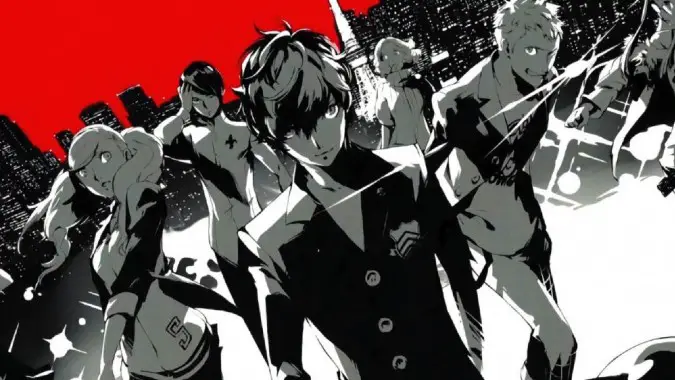 Tokyo Mirage Sessions #FE Encore
Persona 5 Royal
At last, I'm going to finish Tokyo Mirage Sessions #FE Encore. I'm at the final dungeon, two sections away from the final boss, and the only reason why I haven't finished this game already is that I've been doing all the side content. But it's time to put an end to it, and start my first replay of Persona 5 Royal — on the Switch, this time (as it was always meant to be!).
Persona 5 Royal might be my favorite game of all time, but I've only played through it once (since it's a very long game, easily consuming 100 hours). However, enough time has passed that I feel like experiencing it again — especially now that the hype is all over the internet with it just getting released for PC, Switch, and Xbox (and it's on Game Pass too). Initial reviews for these ports on Metacritic are insane (the PC version even surpassed Elden Ring as top game of 2022 with its average score of 97 as of the time of this writing), so I can't just ignore that! I need to jump head first into the hype train! Or some less painful analogy!
D&D
I Love You, You Hate Me
Werewolf by Night
Glitch
My month of D&D continues with another in person session on Saturday night. This is based on Tomb of Annihilation, and changed to suit the party. The group is growing, so I have to keep finding harder challenges to throw at them.
For TV recommendations, on Peapock is a two-part documentary, I Love You, You Hate Me, a behind the scenes look at Barney, yes, that purple dinosaur, and the people involved. It's more interesting than you would think. For a non-recommendation, Disney+ has Werewolf by Night, set up like an old black and white horror movie. This is based on Marvel comics, it is short, it is not interesting, and a waste of 55 minutes of your time. The preview for it makes it look much better than it is.
Then I started watching a Korean drama on Netflix, Glitch, about UFO and alien conspiracy. I'm not sure if I like this one or not, kind of unique, kind of boring.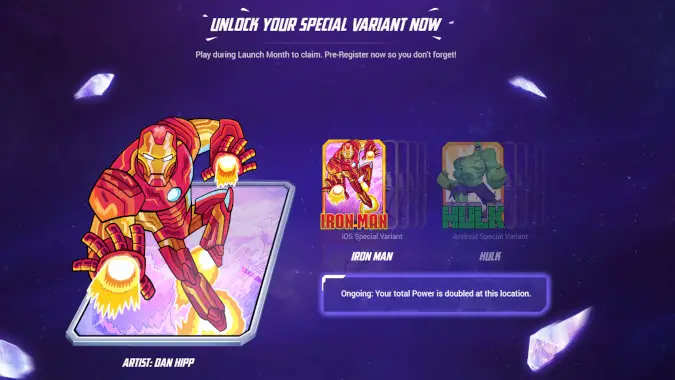 I'm digging Andor more and more each episode. Tony Gilroy's writing has been wonderful. He's actually made me root for an ISB supervisor (Supervisor Meero). How could I not relate to someone just trying to do a good job, and fighting through bureaucracy and interoffice politics. One thing I love about the series is that each side is humanized. The Imp and Imp aligned characters are generally just trying to do their jobs well. Syril's pursuit of justice is honourable. I think Merro will eventually recruit Syril into the ISB. Luthen has the most dubious moral compass, even though he is a leading figure for the Rebellion aligned characters. Lastly, Genevieve O'Reilly's performance as Mothma has been just incredible.
SNAP had its global launch. Sameul L. Jackson even tweeted about it. I hope you've had a chance to give it a try. I'm at Collection Level 3,143, and the only cards I'm still missing are Spiderman, Mister Negative, Rock Slide, The Leader, Galactus, Armin Sola, and Thanos. I'm not sure Thanos is collectible. I think he just gets generated by Nick Fury. Mister Negative is very strong card so I really need to open him soon.
Finally, this weekend, my bride and I will be celebrating our 27th wedding anniversary. I'm taking her to our favorite restaurant, a local mom and pop place serving Chinese and Filipino dishes. We had one of our first dates there, and they have the best lumpia you've ever tasted.
I'm honestly thinking about taking the weekend off from video games entirely and just hanging out, doring some writing for my self, thinking about stuff, maybe reading some Avram Davidson. We have Dragonflight pre patch coming up next week and I'm trying to get my Dwarf to 60, after which I may try and get some of my other alts there as well. So I guess I'll be playing WoW up until Saturday, wherein I may take my gaming break for a couple of days.
Or maybe I'll just binge WoW right up until next Tuesday.
Splatoon 3
Mass Effect 3
SNAP
Pumpkins?
Every month, my GF and I look at the calendar and go, "Oof, next month will be busy!" and guess what — we're definitely in the busiest "busy" part of the month. Outside of our usual video games (WHICH WE'RE TOTALLY GOING TO BEAT ANY DAY NOW), we're hanging out with friends on Friday and spending Saturday with family for my mother's birthday before seeing Rocky Horror Picture Show. My GF grew up on that movie, but I've only seen it for the first time within the last year or so, and I've never been to one of the "audience participation" versions, so I'm excited to see what all it has to offer. We're also going to be in costumes.
Sunday will probably just be spent catching up on everything we intended to do in the two days prior. Anyone else feel like weekends could use another day?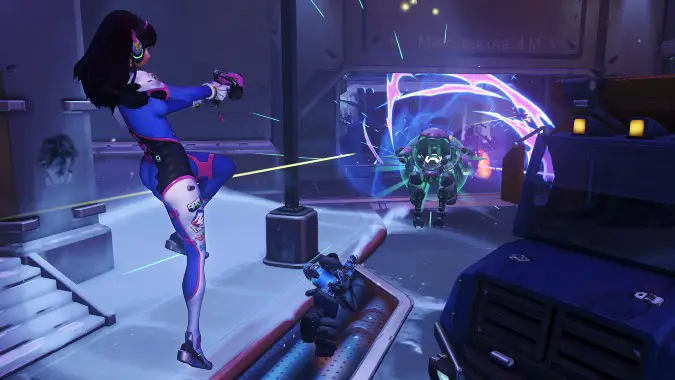 Cozy Grove
Overwatch 2
Hearthstone Battlegrounds
Carving Pumpkins, Soup, Seed Catalog
I'm not sure why, but this season I've been really into Hearthstone's Battlegrounds mode. I really like how I don't have to pay 100% full attention to it the entire time I'm playing, in direct contrast to Overwatch 2. Maybe this will be the week I finally suck it up and do my comp placements. Maybe.
Beyond that, 'tis the season for spooky stuff! Cozy Grove's Halloween event just started, and I've already started annoying my Neighbears for candy — though I don't like that I'm forced to change from my usual outfit to trick or treat. Small price to pay for candy, though. In real life I'm also embracing the season, making three different kinds of soup in the past week, and planning ahead with the Baker Creek heirloom seed catalogue to really bulk up my pollinator flowers for next spring. My kids are clamoring to carve their pumpkins, and I may relent this weekend — though I'm trying to prepare them to understand that, by the time Halloween rolls around, their pumpkins are probably going to look a little moldy. That's kinda backfired, since they both think that'll just add to the effect. They're probably not wrong.
Shadowlands (for the alts!)
Dishonored: The Brigmore Witches DLC
Dishonored: The Veiled Terror
I'm working my way through all of Dishonored 1, and am currently up to the game's final DLC: The Brigmore Witches. I've been doing a ghost playthrough, where no one can spot me at any point in the game. I've played through the main game like this before, but not the DLC, and it's a fun challenge that involves saving frequently. (Sometimes also loading frequently.) Whenever I'm done with this I'll move on to Dishonored 2. It's been a long time since I've played these, and it's been fun to revisit.
I've also been reading Dishonored: The Veiled Terror, a book I picked up ages ago but never got around to reading. It's set after Dishonored: Death of the Outsider, and mostly really makes me want to play Dishonored 3… and since that's a game that doesn't exist yet, I'm in for years of disappointment at best. I'm pretty close to the end, though, so I might finish it before the weekend technically begins!
And I'm playing an awful lot of World of Warcraft lately, taking advantage of the Winds of Wisdom buff to zoom some characters up to max level. It's also Hallow's End, so you can zoom around from candy bucket to candy bucket for XP as well — not the fastest way to level, but certainly the lowest energy requirement, since you can do it while watching TV or reading a book and only occasionally clicking to navigate over to the nearest flight path and back again. If you've been wanting to level some alts, now's the time! I think I'm likely to have my warlock, which I rolled from scratch last week, to 60 before the pre-patch hits.
That's Team Blizzard Watch for this weekend. I hope you've enjoyed yet another weekly view into our lives. If you have a moment, why not leave a comment and let us know — What aRe yoU Playing?