WRUP: It's the splatting weekend, and Team Blizzard Watch is (just barely) on #TeamDarkChocolate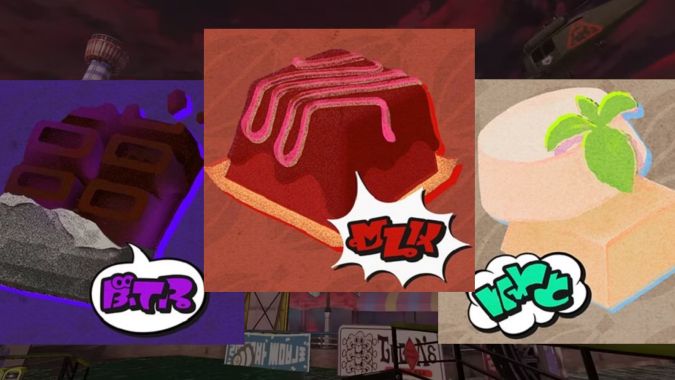 Happy Friday, folks! We've made it to the end of another week, and in this week's case, that also means we've made it to the start of another Splatfest in Splatoon! The theme this time? Dark, Milk, or White Chocolate.
But I'm getting ahead of myself. This is WRUP — What aRe yoU Playing? — our weekly(ish) column where we all talk about the fun stuff coming up in our lives over the next few days. In honor of the aforementioned Splatfest, I've also asked the staff to weigh in with their thoughts on the matter.
A mostly neutral Andrew leads us off this week.
BW D&D
Dominion
Doom Patrol
Chocolate gives me migraines, so…none. But, my son joined Milk Chocolate.
This Saturday is Blizard Watch's D&D The Weirs, which is winding down. Make sure to tune in as we face off against Razorgore. The newest board game — or rather card game — I've played is Dominion, and will probably play that this weekend. It is an extremely well organized game, easy to set up, play, put away. Not the most fun deck building game, but I'd say it's easier, if wanting one to start off with. Then, for tv, I've fallen behind on Doom Patrol, so going back and watching that. That is a good show, I'd say better than Titans, the show it was a spinoff from.
It Takes Two
Wrath of the Lich King Classic
Super Bowl
Dark Chocolate. It's the superior choice by far (as long as it contains an edible amount of lead).
Not much has changed here in the last week. Player 2 and I are nearing the end of It Takes Two and I have to say I bit ashamed I let this one slip through my radar for so long, it is a fantastic game and I wish I had picked it up sooner.
I've also being doing the Argent Tournament grind on my death knight in Wrath Classic and so far I've reached Champion status with 3 of 5 factions though I still have to reach Exalted reputation for everyone. If my Druid were properly leveled, I would've only needed to achieve Champion status but such is life.
It's Super Bowl weekend and I'll be tuning in because I like watching football and I don't dislike either team. Sure, Patrick Mahomes puts up video game numbers on my beloved Raiders at least once a year but I gotta give some respect to him because he is a phenomenal player. I do wonder if the City of Philly is going to put Crisco on various pieces of public property again to deter people climbing but, if I remember correctly, it wasn't very effective last year. For better or worse, if you have a hitchhiking robot, I would steer it clear of the city.
Steam NextFest Demos
Fire Emblem: Engage
Super Bowl
#TeamWhiteChocolateIDontCareItsNotActuallyChocolate
I'm all about the Steam NextFest Demos this weekend, I have about a dozen lined up to give a whirl: Blue Wednesday, Snow Plowing Simulator, Trinity Fusion, Elypse, Fall of Porcupine, Afterimage, Planet of Lana, Lakeburg Legacies, Farewell North, and Gestalt: Steam & Cinder plus a bunch I forgot to download so I'll need to browse the listings again.
When I'm not playing the demos I'm still playing Fire Emblem: Engage on my Switch, I'm about halfway done I reckon.
Finally while it won't be a party I will be chilling out watching the Super Bowl (and Commercials) with the family on Sunday.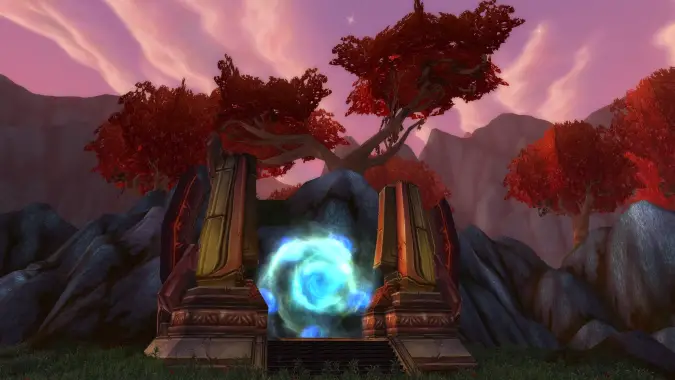 SPLATFEST TIME!! (Splatoon 3)
WoW
D&D&D&D&D
Elden Ring?
Superb Owl party
This weekend is yet another Splatfest, which means I'll be spending a solid portion of my time grinding my way to Dark Chocolate Ruler (and right into Shiver's heart). It's also officially T-less than one week to my first D&D session with our upcoming group, which also means it's my first time DMing ever. Also it's a homebrew with special rules. So uh… I have some work to do before next Friday.
When I'm not doing either of those things, it'll be WoW — I've been leveling an Evoker! — or a Super Bowl party on Sunday. I don't really follow football, but I'm definitely down for the drinks, snacks, and socialising.
Fallout 76
Big Game Food Prep
#TeamMilk. Hershey milk chocolate, 7 days a week. Preferably with Reese peanut butter.
I do not want to set the world on fire, but I do want to start a BBQ. My return to the Fallout franchise has led to my friends and I giving Fallout 76 a shot. I admit that I played this game in beta and cancled my pre-order as it did not feel like a complete game. 4 years later, after several content updates, the world is fun and alive. We have been having a lot of fun traveling the Appalachian wasteland together. If you are like me and want to give this game a look, it is on Gamepass as well as the Humble Monthly game of the month ( along with a copy of the original Fallout game)
This weekend is also that big football game. Being of Philadelphia, I will be driving around the region hitting up the best food spots to pick up loads of munchies to watch the game with family and friends.
Descent: Journeys in the Dark
The Search for a Robotronlike GAME Written in BASIC Whose Name I Have Forgotten
#TeamMilk. Once you've enjoyed the unctuous pleasures of a Cadbury Dairy Milk Bar during childhood, one's loyalty to milk chocolate is secured for life.
I've owned Descent: Journeys in the Dark for about 5 years and have only gotten around to opening the box. It's a well-reviewed board game, recommended for its solo play potential, and it's time to either play it or find it a new home. I'll also be resuming my occasional search through the archives for an obscure game I downloaded 12 or 13 years ago. It has a Robotron feel to it, lots of chaos and explosions, and I remember almost nothing about it. But, one perseveres.
Dark chocolate FOREVER! I have been known to enjoy the occasional milk chocolate, but only high quality.
I'm ready to level my first alt(s) that I've hit my first Renown milestone with all four factions. First problem — who do I tackle first? I've got the following ready to go to the Dragon Isles: Demon Hunter, Druid, Evoker, Hunter, Monk, Rogue, Shaman, Warlock, or Warrior. OR, I could tackle one of my three characters between level 50 and 60 (two casters and a DK). Um… help?
Plus, I've got one more Mythic (or Mythic+) to knock out on my Paladin for the weekly quest. Whee!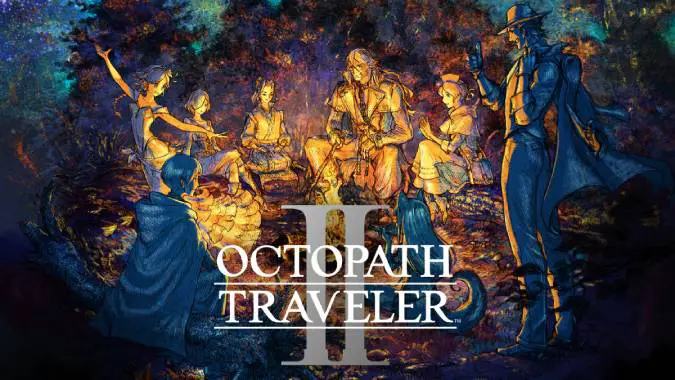 Fire Emblem Engage
Octopath Traveler 2 (demo)
Sea of Stars (demo)
I'm team Dark Chocolate. I have small bits of it every day, after lunch and after dinner. It's delicious and they say it's good for your health!
I've mostly paused progress on the other 700-or-so games I'd been playing in order to focus almost exclusively on Fire Emblem Engage, because there are a lot of upcoming games that I want to play, and they're gonna be competing for my time. Games such as Octopath Traveler 2 and Sea of Stars — both of which have just released demos that I'm gonna try soon. I've been keeping an eye on these two games for a long time, and I'm eager to have a small taste of their gameplay. Kinda like dark chocolate after a nice meal.
Marvel SNAP
Super Baseball Simulator 1.000
Super Bowl
#TeamDarkChocolate
The long awaited nerfs to Zabu and Silver Surfer finally went live and the metagame is in that wonderful state of flux where people are trying all kinds of things and nothing is really dominant. While I agree Surfer and Zabu needed to be toned down, I was sad that the implementation hit my favorite deck, Negative Surfer, the hardest. I've been playing around with several options but so far nothing has given me the same enjoyment as Negative Surfer.
My son discovered Super Baseball Simulator 1.000 on Nintendo Switch Online. His favorite thing is playing Ultra League mode. In the spirit of NBA Jam and NFL Blitz, your players have super powers. There's a meter you can set for how much energy your player has and each time they use their powers, it depletes. There's also an option to give every player unlimited energy. My son LOVES that option. The powers include giving batted balls rocket speed, pitching a literal fireball at 185 MPH, pitching a ball that splits into three, having the ball explode or create an earthquake when it hits the ground, reversing your opponents controls and so forth. It's silly, over the top fun that my twelve-year-old absolutely loves.
I'm excited for the Super Bowl even though I don't have a strong interest in who wins. I just hope it's a good game and that there aren't any huge officiating gaffes. I'm already looking forward to free agency and the draft.
I know it's not a Splatoon option, but one of the local chocolatiers does what they call 'dessert chocolate' which is a dark/milk blend – it's smooth like milk chocolate but has a richer more complex flavour.
In WoW…
I'm trying to get the last achievement for the Path of Ascension while it's easier, though this one requires a L60 character, so trying to unlock everything before tipping over into 61 – note that you can no longer lock XP gain on your characters.
Then probably some time on the 10.0.7 PTR exploring the new vault.
I also need to belt out a couple more Mythics for the weekly.
Beyond that, I'm helping plan a memorial service for my FIL who passed earlier in the week. [Editor's note: *Hugs*]
Dead Space
Sea of Stars Demo
Have a Nice Death
Mistborn by Brandon Sanderson
I'm Team Milk Chocolate but unfortunately, I just can't have that much anymore.
This weekend starts my new endeavor to enjoy one AAA title and one indie game. I'm just about done with the Dead Space remake and I have to say, I really enjoyed it. There is something about stomping on grotesque aliens that I quite enjoy and I wish there were more games like it. I don't often get invested in a game series unless it's something like Mass Effect or Dragon Age, but I think I might spend some time in the Dead Space universe for a bit. I also saw the trailer for Sea of Stars and that is right up my alley. I downloaded the demo and I look forward to checking it out over the weekend. I admit that I never played Chrono Trigger, but I think this game might set me on that path. I really do enjoy these kinds of games, but I just haven't had the time. As for my indie game, I am going to dive into Have a Nice Death. It looks like a great time.
Outside of gaming, I am currently reading Mistborn by Brandon Sanderson. I haven't read a book in a few years and I've missed it tremendously. I know I am late to this trilogy, but I am so glad that I picked up this book! It's so good. I will also be watching the Superb Owl because why not. #FlyEaglesFly
That's Team Blizzard Watch for this week! I hope you all have a wonderful weekend — if you have a moment, why not let us know… well, this time, let us know which chocolate you prefer! Then let us know…
…What aRe yoU Playing?