What else do you nerd out about?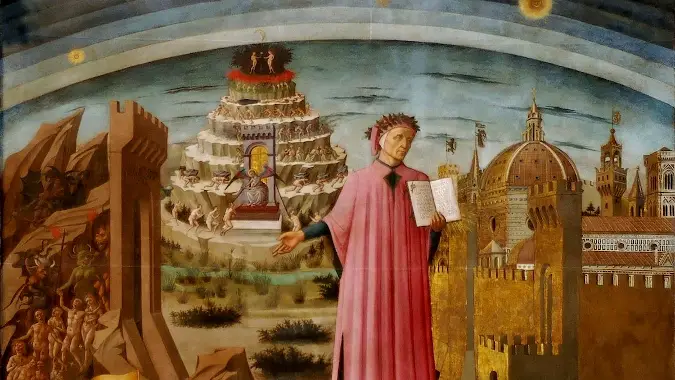 The idea for this discussion stemmed from the very careful, excellent research by Christian Thoma and Phil Ulrich in our Diablo 4 characters series. Of course, this took some amount of Diablo knowledge, but then Christian in particular talked to me about the source books he'd used to reference possible the biblical, literary, and historical inspiration for a character — and the additional book he's reading after the fact, because he was just plain interested in it. The same idea has led me to a re-read of Dante's The Divine Comedy, because I'm more a literature nerd than a history nerd, and it's interesting to me to explore how the concepts Dante invented also translated to Diablo. To do that, I laid aside a biography on Sarah Orne Jewett, a woman whose writing exemplified the American Literary Regionalist movement, setting her works in rural Maine. Of course, her life was doubly fascinating, since she lived with a woman for 30 years in the late 19th century. The nature of their relationship remains a bit of a question mark, despite inspiring Henry James' novella The Bostonians, which itself gave rise to the euphemism of the "boston marriage."
Well. We do have a tendency to get carried away with our passions, don't we? And though we're all here due to a shared passion for Blizzard games, we all have our own quirky little interests that bubble over from time to time.
We've used Ted Atchley's Star Wars expertise several times for post purposes, for instance. If you're a site regular, you probably know from their Queues that Matt Rossi is darn near obsessed with dinosaurs, while their podcast cohost Joe Perez has a soft spot for Spider-man. Joe and Rob Flanagan have traded tips in our Discord on 3D printing. Cory Taylor loves the Muppets, to the extent that he is likely the originator of the often-viral question, "you replace the cast of a movie with the Muppets and keep one human actor. Which movie, and which actor?" We may have a special interest in a specific game, like Liz Harper and how she loves Mass Effect, or even an aspect of a game, like Mitch "Mitch" Mitchell with Yogg-Saron.
Every so often, it's nice to have a space to talk about that thing that lights that little sun in your belly without feeling self-conscious about it. So, tell me: what do you nerd out about that you might not get a chance to talk about here?