Every cinematic and trailer from BlizzCon 2023 (so far)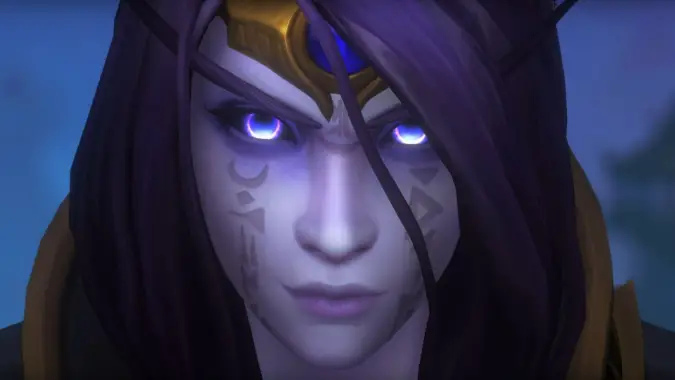 BlizzCon 2023 is in full swing, and the event has paired game announcements with some amazing game trailers. From World of Warcraft: The War Within highlighting Anduin's internal battles to the teaser for Diablo 4: Vessel of Hatred, viewers have been treated to some gorgeous visuals, so of course we're going to share them with you.
These are all of the game trailers we've seen at BlizzCon 2023 (so far).
New Overwatch 2 Hero: Mauga
Mauga, the newest addition to the Overwatch franchise roster, is large, in-charge, and toting some truly massive chainguns — one for each hand. Another tank, Mauga is delighted to ignore your puny shots while inflicting Gunny and Cha-Cha, his two superpowered weapons. With gameplay described as "brutal but cunning," Mauga sounds delightful to use charging into a fight. Luckily, both BlizzCon attendees and viewers (yes, those of us at home!) get to try playing this mountain of a man over the course of the weekend.
Diablo 4: Vessel of Hatred expansion
A complete tonal shift after the bright colors and cheerful nature of OW2, Diablo 4's announcement trailer for Vessel of Hatred is 46 seconds of teasing the next chapter in the title's story arc. Starting with a whispered Zakarum prayer, the menacing tones of Mephisto (the Lord of Hatred) remind us that we abdicated our choices to a child as said child's voice (Neyrelle) picks up in the background. Coming late 2024, Vessel of Hatred will take us a land even darker than the current environs — known as Torajan Jungles to outsiders and Nahantu to its residents — and  feature a new class not previously included in the Diablo franchise.
Warcraft franchise Highlight reel
Blizzard crafted this highlight reel to recap some of our most treasured memories from almost 20 years of World of Warcraft and 30 years of Warcraft franchise storytelling. With "many more [years] to come," this video brings to mind some incredible gems, including:
William Shatner's Shaman spot
Mr. T's "Night Elf Mohawk"
Original Hearthstone clips
A slew of cinematic clips from nine expansions
And even more… It's truly mind-blowing to see the array tied to so many memories. I strongly encourage you to watch this one, if only for the nostalgia.
Hearthstone: Showdown in the Badlands expansion
Coming very soon (November 14), the Showdown in the Badlands expansion is set in the 'Wild West' of Azeroth. Enjoy new keywords — Quickdraw and Excavate — to improve card bonuses and grant random treasures. Gather your own 'posse' through through the pre-purchase Mega Bundle — 80 card packs, 10 Golden packs, a signature Legendary, a Golden Legendary, 20 Catch-Up Packs, and even more are yours to launch you into the new expansion. Battle as Legendary good-guy outlaws with Demon Hunter, Druid, Hunter, Paladin, Priest and Shaman against the evil Bloodrock Mining Company and its 'dastardly' leader, Sheriff Eustace Barrelbrim. This launches in two weeks, so not long to wait at all!
Warcraft Rumble launch cinematic
Blizzard's next foray into the mobile market is an adorable Tower Defense, "mobile action strategy" title. Billed as joyful chaos, Warcraft Rumble has been running its pre-launch event in World of Warcraft for the last few weeks, with the game officially launching to coincide with the start of BlizzCon. It's exciting, brightly colored, pocket-sized fun with more than 65 Warcraft Minis, Leaders, and Spells.
Warcraft Rumble gameplay trailer
Come on, how can you resist those huge, shining whelping eyes? Pay no attention to the big adult dragon about to step on you. Enjoy unleashing chaos!
World of Warcraft: Cataclysm comes to Classic
YES, Champions, get ready to re-live Deathwing is bursting through the crust of Azeorth to ruin the world with Cataclysm Classic. We staff members were so excited when the video first came on that we immediately started quoting the original announcement — the ringing depth of Neltharion's pain and agony still with us 13 years later. But fear not — the team at Blizzard is taking feedback from the Classic community to heart before releasing this newest edition in early-to-mid 2024.
World of Warcraft: The War Within cinematic
The next expansion coming to World of Warcraft (and first installment in the Worldsoul Saga), The War Within's announcement takes us to an older and more somber Anduin contemplating Sargeras' sword in Silithus. Thrall joins to summon Anduin to investigate mysteries cries coming to them from… where? We don't actually find out — it could be the soul of Azeroth, reaching out to us past her Speaker Magni Bronzebeard. Or, more ominously, it could be the returning Xal'atah trying to lead us astray into the clutches of the Old Gods. And in a wonderful move of accessibility, Blizzard has also published an accessible version of The War Within's cinematic featuring an ongoing audio description for those whose superpowers lean more to the auditory than visual.
World of Warcraft: The War Within Epic Edition bundle
Are you lining up to prepurchase the next expansion today? Take a walkthrough of the features in the luxe bundle available for The War Within in Blizzard's Epic Edition Trailer.
World of Warcraft: The War Within Features overview
It's not just Thrall and Anduin receiving a call — Alleria's being spoken to as well, but instead of radiance, all she's seeing are shadows from below. Enjoy this visual highlight of some of the new features coming with the next World of Warcraft expansion, such as Delves, Hero Talents, and Dynamic Flight. A goal of this expansion is to add evergreen features integrated into the overall experience instead of being left to the wayside in subsequent titles.
BlizzCon 2023 Opening Ceremony
Did you miss the Opening Ceremony during Day 1? Never fear, Blizzard has published it on YouTube, and the VOD is available on Twitch.
All in all, this makes for some beautiful viewing. Enjoy and keep your eyes peeled for more announcements from BlizzCon 2023 here on Blizzard Watch!