Everything you need to know about WoW patch 8.1.5 — including Zandalari and Kul Tiran races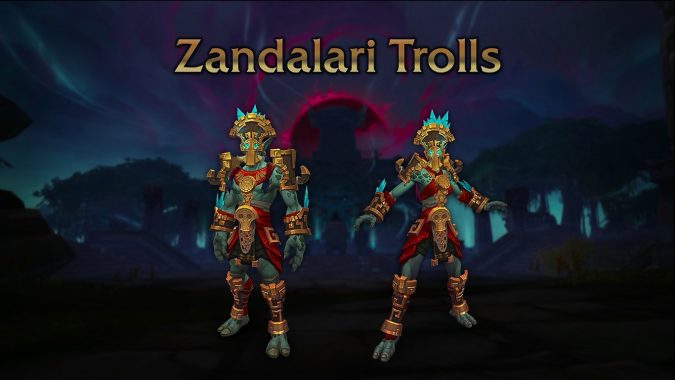 Coming reasonably close on the heels of patch 8.1, World of Warcraft's patch 8.1.5 will bring a lot more changes to Azeroth. Blizzard continues the goal of putting out content stuffed with exciting things for players to do. Here's what you can expect with this patch.
Two new allied races and character model updates
First of all, we will get new allied races — the Zandalari Trolls and the Kul Tiran humans.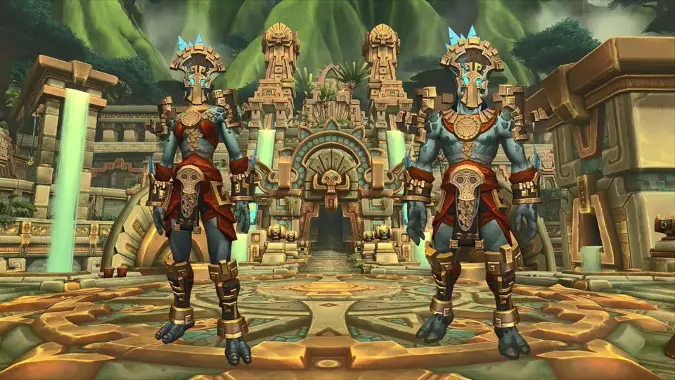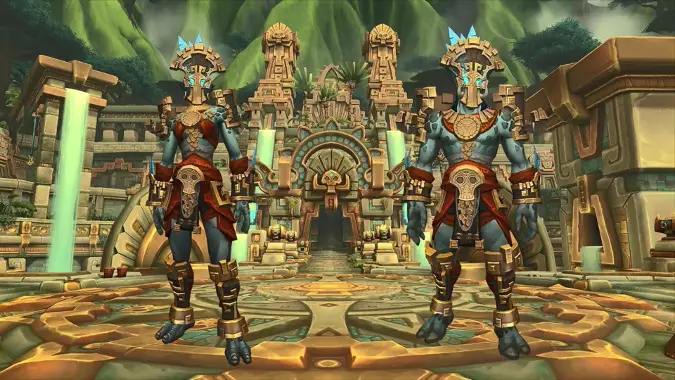 Zandalari Trolls can be:
Druid
Hunter
Mage
Monk
Paladin
Priest
Rogue
Shaman
Warrior
Troll racials are influenced by their love of loa and dinosaurs. Expect more of the Central American Mayan and Aztec influence in armor design and they ride dinosaurs — of course they would. To unlock them, you must have finished the War Campaign and have exalted reputation with the Zandalari Empire.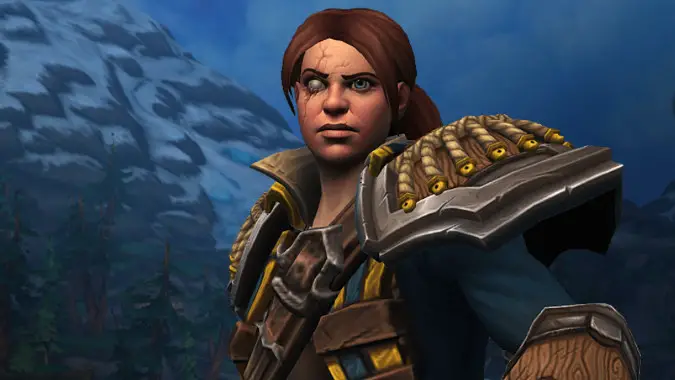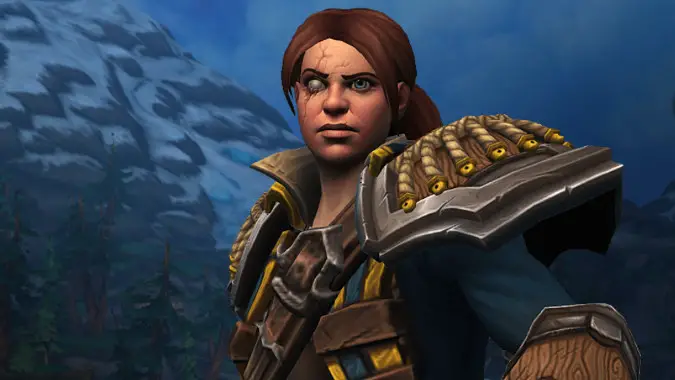 Kul Tiran Humans can be:
Druid
Hunter
Mage
Monk
Priest
Rogue
Shaman
Warrior
Kul Tirans are deeply connected to the sea. Expect to find this influence in their abilities as well as in their armor. Their mount is a Kul Tiran steed — yes, another horse. To unlock Kul Tirans, you must finish the War Campaign and have exalted reputation with Proudmoore Admiralty.
In both cases it's unclear whether you'll just need to finish the current content, or if there will be additional War Campaign quests you'll need to finish before you can roll your new allied race.
Additions to professions, the Faire, Brawler's Guild, Children's Week, and new micro-holidays
Professions are getting updates. Each profession will be able to craft a specialty item they can use. Obtaining the recipe for these items will come in the form of a quest line. The nature of these hasn't been revealed.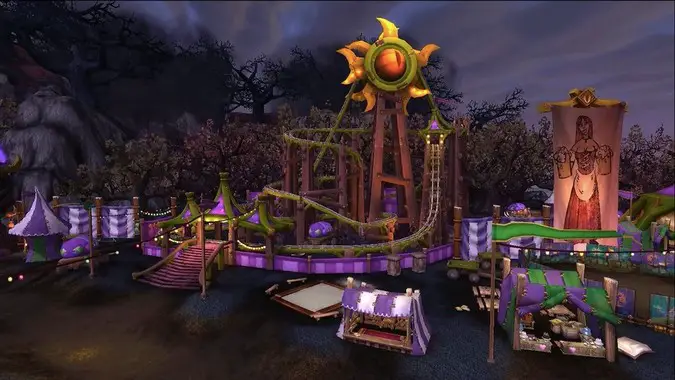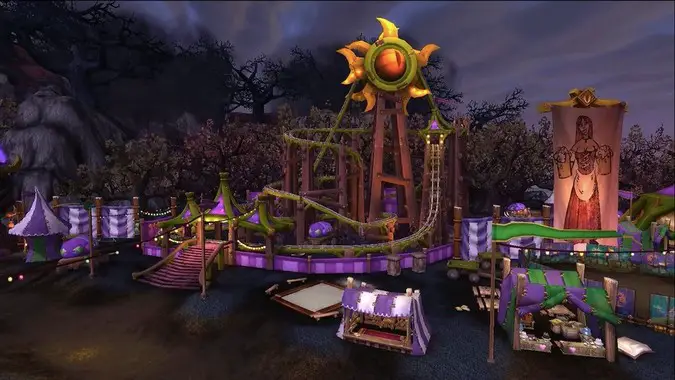 The Darkmoon Faire is getting roller coaster. Currently, when you run into the Faire, there is a tented area on the left. This is where the coaster will go — behind the children's archeology dig and next to the food vendors. For you roller coaster aficionados, this will probably be tame.
The Brawler's Guild returns! To get started, you'll need to solve a murder mystery. We don't know anything about this quest line other than you'll have to beat bosses up to solve the crime. The tiers will be updated and new bosses will be on the floor to fight. Players will be able to obtain Brawler's guild heritage armor. Best part is — a Bruce mount. Bruce is probably my favorite Brawler's Guild boss.
Children's Week is getting the addition of Kul Tiran and Zandalari orphans to take around the world. This is nice but what I'd really like to see is a removal of the onerous PVP requirement for What a Long, Strange, Trip It's Been. It's been a long exasperating trip for many, many people who lack one or two battleground pieces of this achievement to obtaining the Reins of the Violet Proto-Drake. Forcing people who hate PVP to do it is not — and never has been — good for the game. Full disclosure: I had to have guild members help me get the final PVP piece for my drake.
Three new micro-holidays will be added with the patch. In eastern Krasarang Wilds, there has always been the Wanderer's Festival. It happens at midnight on Sunday nights. Pandaren come to a statue of Liu Lang to pay their respects. This is the only time you can tame the Wanderer's Festival turtle hatchling battle pet. It will be interesting to see how they update this event as a micro-holiday.
Also added will be Vash'jr Diving Day and Free T-Shirt Day. Beyond announcing these holidays, no other information has been provided.

Other updates
Warlords of Draenor dungeons will be added to Timewalking. The six dungeons in the random queue are:
Auchindoun
Bloodmaul Slag Mines
Shadowmoon Burial Grounds
Everbloom
Skyreach
Iron Docks
I'm kind of bummed my favorite — Grimrail Depot — didn't make the cut.
Arathi Basin and Warsong Gulch — being the oldest battlegrounds — are getting visual updates. There's quite a difference in the lumber mill from the old look to the new. No word on how it will work when the blizzard hits the battleground for the special event. I love standing on top of the Lumber Mill during the blizzard event.
Speaking of Arathi Basin, a new battleground involving Arathi will be introduced. Based on the technology employed by the Island Expeditions, players will queue for the battleground but their opponent will be the artificial intelligence used in the Expeditions. No word on whether this battleground will encounter the special blizzard event.
Finally, Blizzard recognized that getting around via portals between the various expansion locations was getting complicated. When you're in Stormwind or Orgrimmar currently, you have to remember where all the portals are. I need to go to Hellfire Peninsula — and drat, now I'm in Draenor. Going to New Dalaran is over there and what about getting to Pandaria? To alleviate the confusion, portal rooms are going up in Orgrimmar and Stormwind. You'll be able to find all the portals you need to go anywhere in one easy-to-remember spot. I suggest — if you don't have it and you're in a guild — get the Cloak of Coordination. It's going to help you get around that much faster from wherever you happen to be.
Whew. That's a lot of content coming, and it's coming between two major content patches. I don't know what I'm most excited for in this patch as my eyes are looking forward to Patch 8.2, but there is a lot here. We have no word on when this patch will come. It has not deployed to the PTR yet, but with Patch 8.1. coming in December, we can expect it there soon.