Burning Crusade and Wrath of the Lich King could get the WoW Classic treatment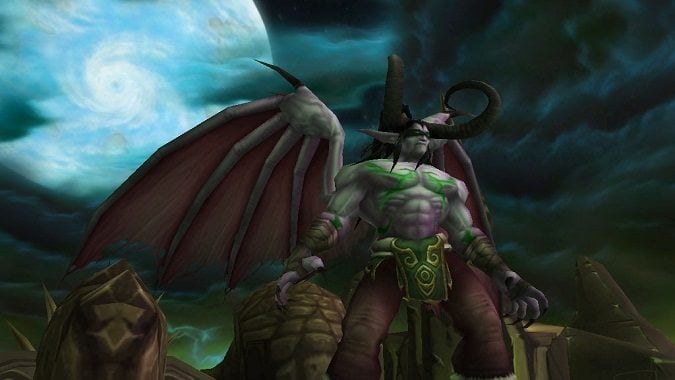 It's been a tough year for Blizzard. J. Allen Brack took over from Mike Morhaime in the fall, and immediately, questions arose about the direction Blizzard was going with its games. I still feel sadness for Wyatt Cheng, charged with giving us Diablo Immortal at BlizzCon. Then, we had the gutting of Heroes of the Storm esports and watched the game's developers move to other projects. There are still new heroes and skins coming (slowly), but one of the big draws of Heroes was abruptly cancelled. Finally, layoffs.
On the outside looking in, we have to wonder, what the heck? Is there "something rotten in Irvine," to paraphrase Shakespeare?
In a wide-ranging interview with Forbes, J. Allen Brack assures us that Blizzard is still on track. But the most interesting part of the interview is this exciting tidbit about WoW Classic: we could see "classic" versions of other expansions, too.
For what's called the WoW technology stack: It is excellent, and has been custom designed to do great for what we imagine as World of Warcraft today…What I'm more excited about, with what we do have, what we are able to do, is thinking about different versions of WoW that we now can support…we've kind of got this modern WoW, and we've got this other version of WoW called WoW: Classic. What does that enable us to do, going forward?
If it [WoW Classic] is wildly successful, and there are huge numbers of people who are in it and are interested, and it becomes this call for the next thing, then I think that could be something that we talk about then. We certainly now have the ability to do it in a way that we never did before. It's something that now has become possible. Whether or not we will do it, I think will really depend on the fans' interest and the fans' reaction. I don't want to trivialize the amount of work that's required…, or the amount of time. It's not something we can just dial up and dial down at any moment. But assuming a wildly successful Classic, we'll see what the future brings.
This is exciting. Maybe we could, eventually, see all expansions on their own servers. Considering where technology was when the game started and where it is now, almost any idea for gaming can be talked about and not snickered at. Technology will keep improving, and the game along with it — could WoW VR be next? — but it also opens up new ways for us to go back and revisit the past.
I urge you to read the entire interview. Brack talks a lot about development philosophy, the future of mobile gaming (and even VR), the reasoning behind the levels of BlizzCon tickets, and why Blizzard isn't going to Gamescom this year. You won't get any clues about what new and shiny IP might be in development, but it is interesting to read how they view the total development package.