WRUP: It's all about Diablo 2 and 12 Minutes on this week's "What Are You Playing?"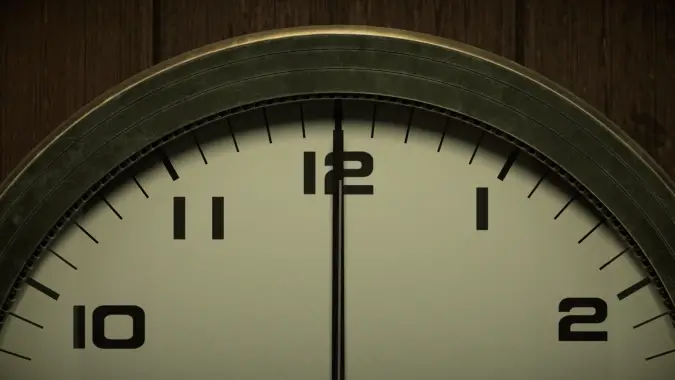 It's Friday, and you know what that means — it's time for WRUP! This week, the Blizzard Watch crew is busy, busy, busy, so let's just hop right to it.
This is WRUP — What Are You Playing? — and here's what we're up to this week.
Mitch "Mitch" Mitchell: This weekend is… well, weddings. Today is a wedding, tomorrow is a wedding, and Sunday is a post-wedding brunch. I have yet to pick out an outfit for any of them, and my old wedding garbs uhhh… well, Covid made them shrink. If I can manage to sneak in some gaming time, it'll be (shocker) Dark Souls 3, which I am absolutely loving. It reminds me of Bloodborne in a lot of ways, and that's a very good thing.'
Liz Patt: *taptap* Is this thing on?
OPEN BETAAAAAAAAA.
(And D&D. And reading. That's all she wrote.)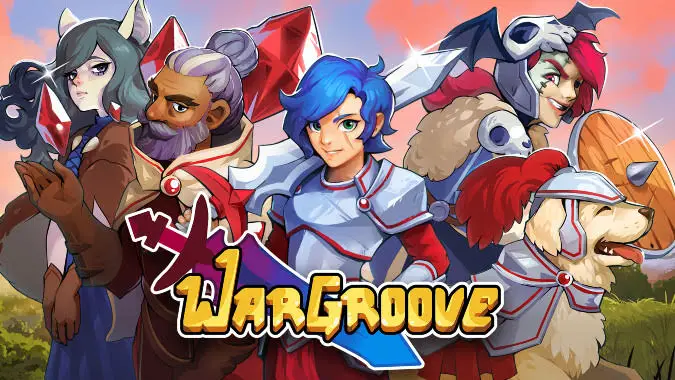 Phil Xavier: I found this little gem of a game called Wargroove, for the Switch. It's basically "Advance Wars but medieval," so you have knights and pikemen rather than tanks and planes. But it's exactly the same core gameplay, all the way to each unit actually being a troop of 10 units, and that number being reduced as they take damage (causing them to deal less damage as well), etc. It also features different "colors" for each main army, each with their own set of commanders who have special powers that can turn the tide of combat. The difference is that, unlike in Advance Wars, here the commanders are actually units that fight on the field with you, and far more powerful than regular units — but losing them means losing the game, so they must be protected.
It's fantastic. For any fans of tactical RPGs, for any fans of Advance Wars, and even for people who would like to play a game that resembles Warcraft 3 in a lot of ways — except it's turn-based rather than real-time, and the tone is far more light-hearted and whimsical — I highly recommend Wargroove.
(Also, one of the commanders is a dog named Caesar. He's a very good commander.)
Anna Bell: This week I'm IMPATIENTLY looking forward to 12 Minutes. I would probably buy prechewed gum if Annapurna Interactive produced it. It's also my son's birthday, so I'm getting him a cookie cake, and… that's it, that's all the birthday festivities you get when you're too little to get vaccinated.
Andrew Powers: Looking to take a break from WoW with another MMO, I've downloaded Star Wars: The Old Republic, and a couple other friends have also started playing it again. I'm enjoying it, and while the free to play offers a lot, there are also a lot of annoyances that are making me think I should subscribe to fully enjoy the game.
As far TV watching, The Suicide Squad was great, and a testament to what the DCU can be!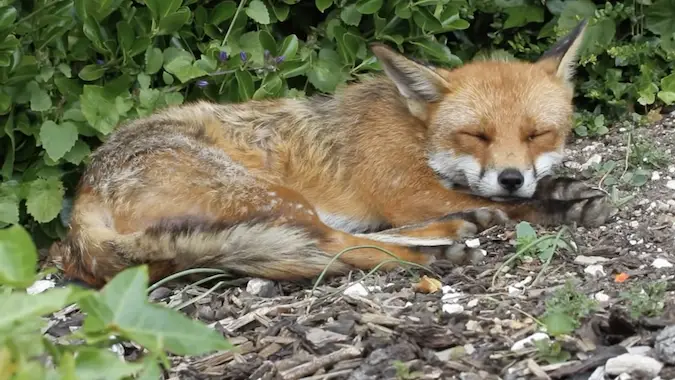 Ted Atchley: This weekend is all about traveling. On Friday, I'm going to see my mom and my sister to celebrate their respective birthdays. Then on Saturday, I'm taking my son to his first ever live in-person NFL game. Many of the front line guys won't be playing because it's a preseason game, but that also meant the tickets were cheap enough for us to go. If I sneak in any gaming time, it'll be all mobile games. I've mastered Retro Bowl and I'm still enjoying Hearthstone Battlegrounds. My son found a game called C.A.T.S. (Crash Arena Turbo Stars). It looks fun, and I'd love to find something similar since I don't want to play on his account (he plays on my phone since he doesn't have his own device).
Christian "Kalcheus" Thoma: With my 9.1 goals getting finished up and a bunch of cool indie games coming out over the next few weeks, I'm going to put World of Warcraft aside for a little while when my sub runs out on Friday. I'm focusing on Guild Wars 2 this weekend: testing the new elite specializations in the beta, catching up on the story chapters I haven't gotten around to yet, and generally preparing for the next expansion, End of Dragons.
Outside of gaming, I've been on a poetry kick lately, reading collections of Langston Hughes, Edgar Allan Poe, George Moses Horton, and becoming familiar with the works of Pablo Neruda. Next up are fantasy author Guy Gavriel Kay and 20th century American poet Theodore Roethke. I also read Life of Pi because it was my kid's summer reading assignment, and it was definitely worth the hype.
Rob Flanagan: Humankind and 12 Minutes. Two games I have been waiting a long time for and both on Gamepass.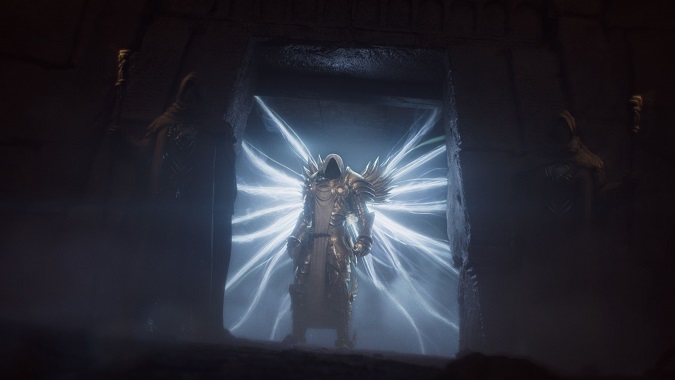 Anna Washenko: Cosmo's Quickstop just came out this week, and I'm looking forward to some goofy and colorful indie goodness. That's all I'm expecting to play in the coming days. Most of my free time this weekend is going to be spent watching a dynamite lineup of League of Legends matches in the LEC playoffs.
Matthew Rossi: I'm a week into Assassin's Creed Valhalla's Siege of Paris DLC, after taking time off to play Diablo 2: Resurrected's early access beta, and now I'm checking out patch 1.3 in Cyberpunk 2077. Aside from all that, I'm seriously considering picking up something new, but no idea on what as yet.
Deb Montague: I've been trying to conquer the world in Civ V. Guild friends, including Elizabeth Harper, have started a Pop C'thulu RPG which finds us working for Chicago's Field Museum to fire an archeologist, recover the equipment he has, and figure out what the heck these tentacle-like impressions in the Gobi Desert are.
Liz plays a mechanic and I play a "Karen Allen in Raiders of the Lost Ark-type" of vagabond. I do speak Mandarin Chinese and I can't wait until Liz's character beans some monster with a wrench. I get the coming weekend off — the first days off since May — so I can't decide if I should go see Sue, the T-Rex, to better fit into the spirit of the RPG; Free Guy; or sleep. Attumen still hasn't given me Midnight, nor has Horridon dropped his dino mount. Stingy.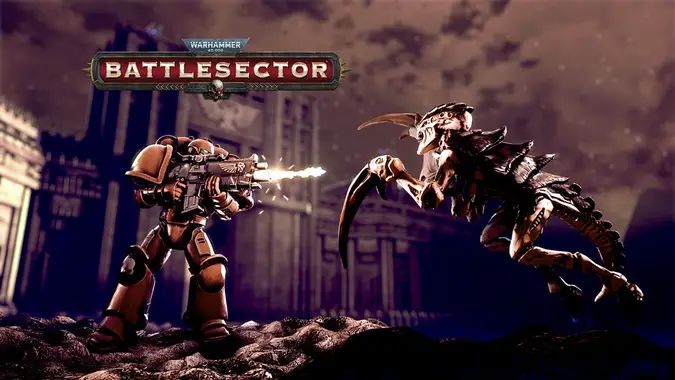 Cory Taylor: I'm feeling some turn-based combat this weekend after a friend sent me the new Warhammer 40k game Battlesector. I'm smashing my tiny Space Marines into tiny Tyranids one turn at a time, and so far it's been a really well-done game. If there's a third XCOM game on the way they could stand to pick up a couple of things from this like being able to move, shoot, and move again. It's so nice to be able to pop out and line up a shot, and then get back into cover without having to worry about return fire. Sunday as usual is my second raid day and we're looking at hopefully getting our first Mythic Eye of the Jailer kill. We haven't pulled it yet, but how hard can it be — it's just a big old eyeball…
And that'll do it for this week's WRUP! Whether you have a crazy week or an uneventful one ahead, let us know in the comments what you're up to — we'd love to hear it :) Thanks for joining us, and we'll see you all next time!