WRUP: Dune! Mercenaries! Sports! Blizzard Watch is running the gamut of activities this weekend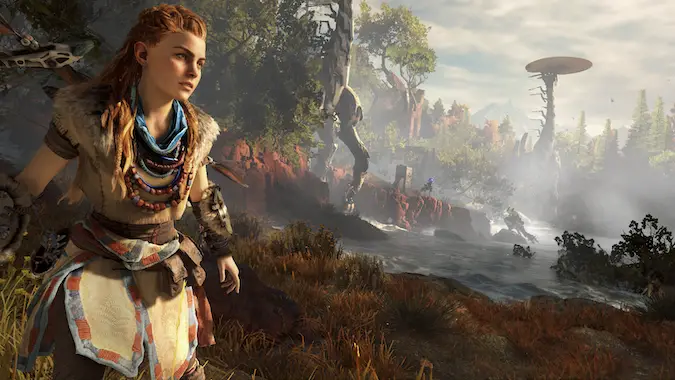 Happy Friday, fellow Watchers! We're one week away from the spookiest weekend of the year, and I personally wish the month would slow down a little so I could enjoy the spookiness a little longer.
Then again, maybe spookiness lives in our hearts.
…I'm getting off topic, though. It's Friday, which means it's time for WRUP — What aRe yoU Playing? Read on to see all the exciting things we're up to this weekend! Anna W. kicks us off this week.
Anna Washenko: I think my epic journey through Fire Emblem is nearing its conclusion. I'm expecting lots of cutscenes and surprise reveals and melodrama. I cannot wait. Also the quarterfinals of the world championships are underway for League of Legends, so I'll be cheering on Mad Lions and Cloud 9 because I can't help but pull for the underdogs.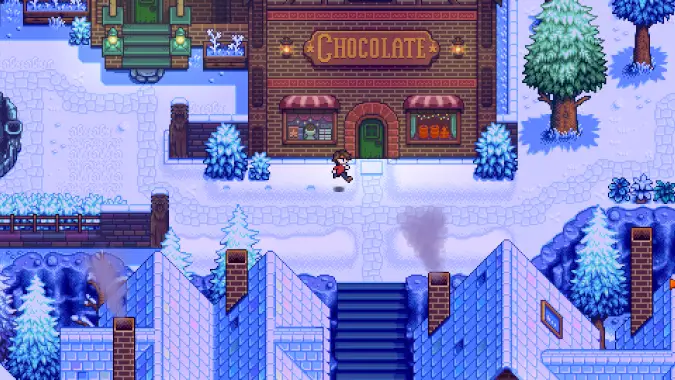 Mitch "Mitch" Mitchell: This weekend, I'll be celebrating my mom's birthday and visiting the family for a bit. But otherwise, it's Mass Effect 2, Horizon Zero Dawn, and a lot of relaxing. (There's always like one thing I forget when I'm writing these, though, so maybe something is happening Sunday too.)
Oh, and I'm obviously not playing it, but I'm super pumped for The Haunted Chocolatier, which was just announced. It looks like Stardew Valley 2.0, and that's honestly all I want out of a ConcernedApe game.
Elizabeth Harper: I'm still in on the Outer Worlds, where I am currently seeking out a government scientist who seems to be experimenting to make human/raptidon hybrids, which the shady smuggling organization I'm working for believes is part of some kind of vast alien conspiracy. I think it's more likely a vast corporate conspiracy (or possibly vast corporate incompetence), but my shady smuggling organization does pay well, so off I go. So, you know, a normal day in the office. At least in the spaceship I call an office in this game.
Also I am still playing Hearthstone Mercenaries in hopes I can "win" and never return because it annoys me. Do you ever play games out of spite? Sometimes I play games out of spite. (Okay, it's not that bad. But also it's kind of that bad.)
Andrew Powers: On Friday, today, Dune comes out on HBO Max — and theaters for those who go out — and Locke and Key season 2, an excellent show, comes out on Netflix. There's no time to play anything this weekend, there's too much to watch!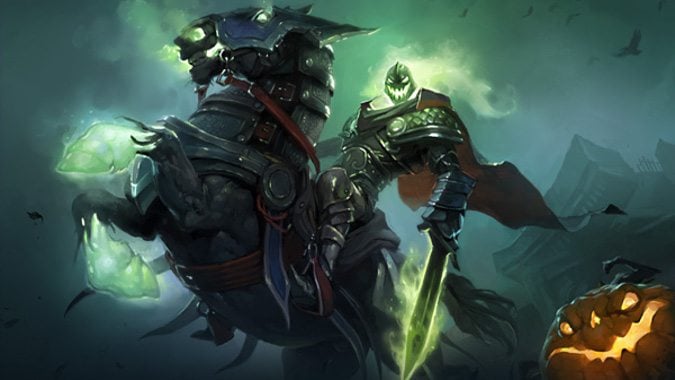 Deb Montague: Another exciting 0-5 on the Tuesday mount run. Adding in the Horseman's mount, which we know doesn't exist for some of us, makes it 0-6. It's been 15 YEARS for me. Trick or treating is a great way to level a toon. Tanking the Horseman on my low level nets me 8200 XP, which I appreciate. My guild gets CREEPJACKERS Thursday night. For a non PVP-centric guild, this is a major achievement. A whole lot of people contributed to this. We got the one before this, GUILD GANKERS, back during Cataclysm. No sportsball this weekend. After last week's fiasco, we need a week off. My pulp C'thulu group has made it inside this ziggurat and is wondering which way to go. Liz still has her dino pet but not a lot of sanity.
Anna Bell: House Flipper just released a new DLC which involves a whole lot of new items, plus an antique restoration minigame, so I'll be bouncing between that and some of these older scary games I picked up on sale on Steam.
Just kidding — we have a ton of spooky activities to attend in real life, so gaming is probably taking a back seat. Ah, seeing people and doing things — two of my least favorites.
Ted Atchley: I've got another busy weekend coming up between writing, vet appointments and sportsball, but somewhere in there, I'll get some gaming time in. My son got Sports Party on his Switch. We've been playing basketball, skateboarding and golf. He's pretty good. I am not. I'm looking forward to playing my Warforged Artificer in the Friday night D&D game with my fellow Blizzard Watch writers. After that, it's back to the New World. I'm still enjoying the game quite a bit, and I'd love to hit level 20 this weekend, but mostly it's a nice distraction while I wait for the next SWTOR expansion. I can't wait to test out the new Combat Styles system.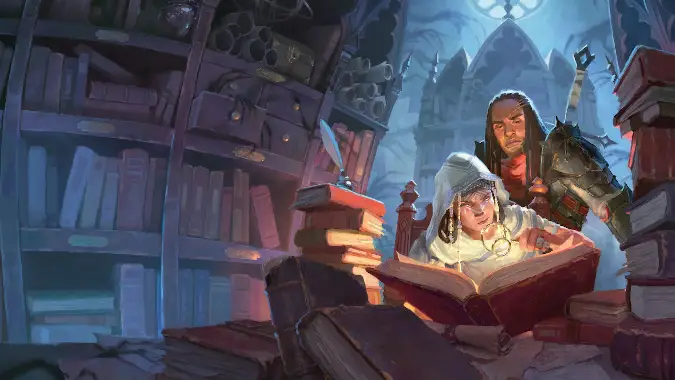 Matthew Rossi: World of Warcraft on my Orc, some Diablo 2, some Mercenaries, Wrath of the Righteous, Liz prime's Candlekeep game, and some worldbuilding for the next Blizzard Watch D&D campaign.
Christian "Kalcheus" Thoma: I spent the past weekend getting my Genshin Impact account up to level 20 so I could get the free Aloy (of Horizon Zero Dawn fame) character, now I'm back on Metroid Dread hoping to finish it soon with 9.1.5 on the near horizon.
Other than running from EMMIs, I'm excited for the new Dune film; I'm hoping it's at least as good as the '80s one. I don't know if anything can top Sting in metal bikini briefs, but they've assembled an exciting cast.
Liz Patt: I've been dealing with a sick kitty all week! Not much fun, I'm definitely ready for some downtime, which of course means this weekend is super busy! Gaming will probably be limited to Hearthstone (gotta keep leveling mercenaries) and trying out Minecraft on my tablet. In the non-gaming world, Dune comes out and man I *cannot* wait to see it.
Joe Perez: Recently just reinstalled HOTS so I'm going to see about getting the old reflexes back. Also thought to try Valorant out of sheer curiosity and then some more Metroid Dread. Also making clothes this weekend. I made a new Spider-Man hoodie and I have a jean jacket I'm about to bling out like it's 1990 again.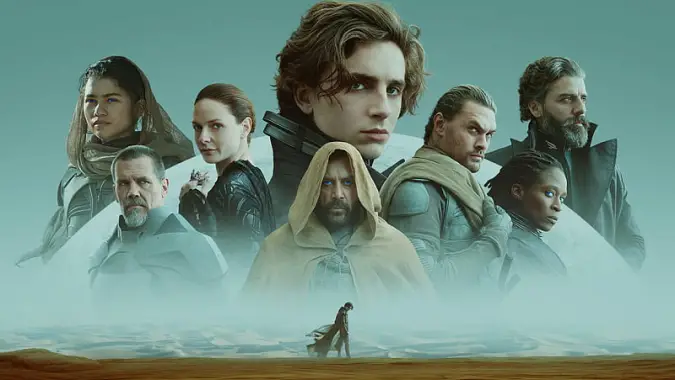 Cory Taylor: Another busy weekend of editing for me, but in my downtime I'll be attending a virtual watch party for the new Dune movie. It's been so long since I saw the original Dune movie that I'm really looking forward to seeing how much of it I remember and how much Denis Villeneuve has put his own spin onto it. Plus like every actor in Hollywood is in it. I hope that they give Dave Bautista some more tiny glasses, I love when his characters get glasses that are smaller than they should be.
On the gaming front I've been really enjoying the campaign in Gears of War 5. It turns out a good way to make me really love your game is to let me play as a character voiced by Laura Bailey for most of it. Who knew! The rest of the cast is equally pretty amazing between Rahul Kohli, Liam Mcintyre, and John DiMaggio. I hope they're working on a 6th one!
In Sanctum of Domination news, we're getting through all of our farm content that we're still doing on the first night, so on Sunday we have three hours to finally kill the Remnant of Ner'zhul. We didn't quite get it last week, but I've got a good feeling about this week!
Whew! Exciting weekend here at Blizzard Watch. Thanks for joining us, and if you have a second, why not let us know what you're playing this weekend?