WRUP: It's not officially summer but it basically is thanks to all the Diablo we're playing this weekend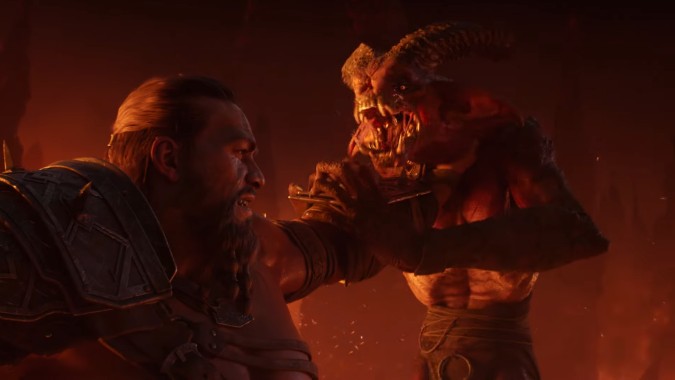 Hello and welcome to another edition of WRUP — What aRe yoU Playing? After Liz graciously took over in my absence, I'm back this week and ready to talk about… well, whatever we want to talk about! But mostly, we'll be talking about what games and entertainment we'll be getting up to this week.
Rob kicks things off for us.
Diablo Immortal
Microsoft Flight Simulator: Maverick
Overwatch League
The days are just packed right now. With Diablo Immortal filling up my phone, I have something to play during the breaks while watching the June Joust Tournament for the Overwatch League. I also plan on having fun in Microsoft Flight Simulator which just released a free expansion pack to coincide with the movie Maverick. It added a Mach 5 hypersonic jet that I have been launching from a small air strip near my house and flying across the United States in 20 minutes.
We are also in the beginning of what used to be E3 season but now I just affectionately refer to as " Games Month" so I will be glued to twitter and youtube for new announcements every day.
Diablo Immortal, i.e. the MMO I've wanted ever since I was disappointed that Blizzard picked Warcraft turn into an MMO.
Diablo Immortal
Hearthstone: Book of Heroes
I'm going to be spending a lot of time with the extended family this weekend so gaming has to take a backseat. Of course, I'm still going to sneak in some Diablo Immortal play, but I'm also excited to finish the new Book of Heroes for Ambassador Faelin as these solo challenges tend to add a lot of new lore to Hearthstone's slightly offbeat canon.
Baldur's Gate Commander Legends 2
Baldur's Gate Commander Legends 2 pre release this weekend. GO FOR THE EYES BOO!
Warcraft Arclight Rumble
BIGsnax
Overwatch
This weekend is my brother's (somehow) 20th birthday, which means the brief 3-ish month period of having two teenage brothers is at an end. We'll be getting together with him and the rest of my family for a small celebratory dinner, and in between that, we'll be watching our friend's cats as repayment for them doing the same for us last weekend.
In gaming things, Arclight Rumble is still holding my attention but it's definitely (and fairly quickly) gotten to the point where it feels super grind-y and over-tuned. I mean, it's like Week 2 of beta, so I'm not expecting perfection — in fact, I'm actually pretty dang hooked on the game and want to like it more. In between that, the GF and I will probably be playing Overwatch together for the remainder of Volume 2's Remix as well as some Bugsnax if we have time.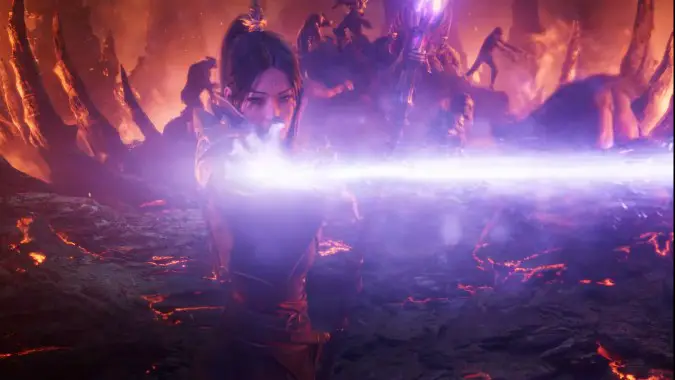 I'm more surprised that it's Friday again than I am that it's June.
Like Matt, I've spent more time in the character creator in Diablo Immortal than I have actually playing the game. I suspect I'll pick it up every now and then, mostly due to boredom than out of any real desire to play. I've always been off and on with Diablo 3 and I'm not a fan of mobile games in general, so I'm not really the target audience. But character customization? Heck yeah. If only we had that level of customization in WoW!
Once again, I'm playing WoW this weekend, but probably less than previous weekends. I've been on a renovation kick which is good, because my house desperately needs new organization. Acrylic organizers are my jam right now. And maybe I can even finish the dresser I started refurbishing 3 years ago.
Surviving the Aftermath
Warcraft Arclight Rumble
WoW
Surviving the Aftermath, WAR, and WoW.
If I have any time between chores and errands and working
Marvel Snap

SW:TOR

Obi-Wan Kenobi

Geeky Dads
This weekend, I'll be recording an episode of the "Geeky Dads talk about GeekyThings" podcast. The podcast is launching June 21, I'll let you know once I have the date for when my episode will go live. When the host, JJ Johnson, asked me if I would be interested in being a geeky dad guest talking about geeky things, I did my best Smart Hulk impression and said "its like… I was made for this."
I know I shouldn't be playing as much Marvel Snap as I am. It's a closed beta, and my progress is going to get wiped. It's just such a fun little game, I can't help myself. As of this writing, I'm at Collection Level 144. I may need an intervention.
I'm hoping to find some time this weekend to get back to my Imperial Agent in SW:TOR. He's now in the mid-30s, and the Agent Origin Story has been every bit as good as everyone hyped it up to be.
No spoilers, but Kenobi has been hitting all the right notes for me. I loved that they mined some obscure content like the Star Wars: Age of Rebellion TTRGP for the planets. I also loved all the little Clone Wars callbacks. The series has gotten better every episode, but episode 3 was just amazing. I have some burning questions, but I'm going to wait to see if they get resolved by the end of the series. We still have three more episodes to go, and quite a bit needs to be resolved.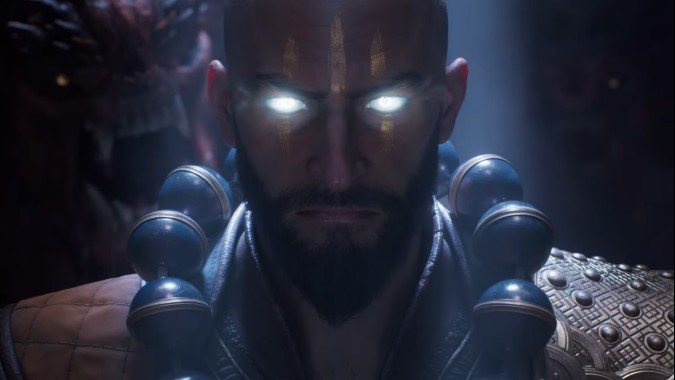 Diablo Immortal
Hearthstone
World of Warcraft
Only Blizzard games. Yes, that's right. So much new content! So little time! Send help!
King of Tokyo
Duel of Wands
Chip N Dale: Rescue Rangers
The Monster Squad
Kenobi
This weekend is our monthly board game night. Two new board games — King of Tokyo, become a giant lizard monster, or gorilla, or a mecha-lizard, but definitely not Godzilla or King Kong or Mechagodzilla, those names are copyrighted. Battle it out to destroy your opponents and be the last monster standing, or earn points and win that way. It was created by Richard Garfield, the creator of Magic: The Gathering. Also, Duel of Wands, which is part of the Kids on Brooms RPG. I haven't played this at all yet, I'll learn with everyone else.
As far as television, Chip N Dale: Rescue Rangers on Disney+ is funnier than I expected it to be. The plot isn't anything great, but the humor is great. It's basically Who Framed Roger Rabbit? for today. Then it's time to introduce my son to classic movies, like The Monster Squad, this can be found on Amazon Prime. And then, Obi-Wan Kenobi has started on Disney+, a little boring, but it is what I expected a show in this era to be about. At least there are occasional lightsaber/blaster fights to wake up the audience.
Cyberpunk 2077
Diablo Immortal
[Rossi sends a picture of the Diablo Immortal App Store page]
That.
[Several days pass]
Okay, since I have internet now
Obviously I'm still addicted to Cyberpunk 2077, but I've also been playing DI both on my PC and my iPad, and I generally prefer the PC version. But I LOVE the character customization on both platforms. It's a real high water mark and quite frankly if Diablo 4 does better than this it will be an amazing game.
Not sure how I feel about an FTP Diablo MMO. Honestly, I like Diablo because it's ISN"T a massively multiplayer game and I can just pick it up and run it solo. So we'll see how that goes. But it's really impressive so far.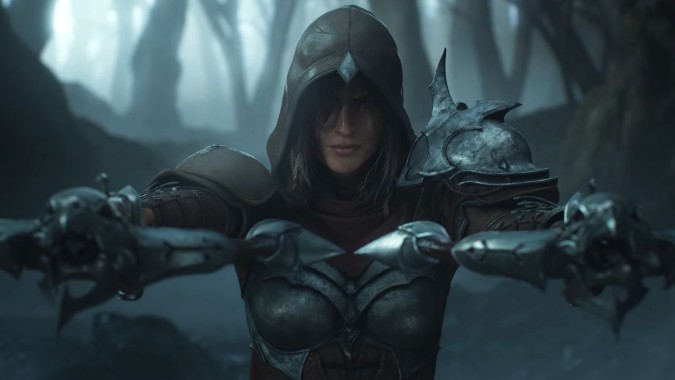 The Long Dark
Diablo Immortal
It's weird, now that we're hitting the part of the summer where the AC is running most of the time and I'm discovering just how ineffective this aluminum-free deodorant is, I'm gravitating back toward The Long Dark. I still have a whole new region to explore in my 'main' game — I've been kinda chicken about going down into the suffocation mine on my 250+ day save. Speaking of summer, I'm on the lookout for some good pulpy "beach reads," if anyone has recommendations. I gravitate toward thrillers and mysteries as well as bodice-ripping romance — my ultimate beach read is Rebecca by Daphne DeMaurier. Also, shout out to my Kindle. Besides not having to drag around pounds and pounds of paper, all people can see is the same gray device no matter what I'm reading, so I'm not going to feel weird about toting around a scantily-clad Fabio in public.
I'll also have Diablo Immortal on my phone to help bridge the gap, though if I were a wizard or had a genie or something, I'd really wish there were a way to suddenly go AFK, if, say, the car line to pick up the kids from summer camp starts moving.
Diablo Immortal. Diablo Immortal. DIABLO IMMORTALLLLLLLLL.
Also maybe WoW. And a LOT of cleaning. But really… Immortal.
Whew! We had a pretty full house here in WRUPsville today — I hope you all enjoyed reading along! If you have a moment, why not let us know: What aRe yoU Playing?