What are your plans for Shadowlands Season 4?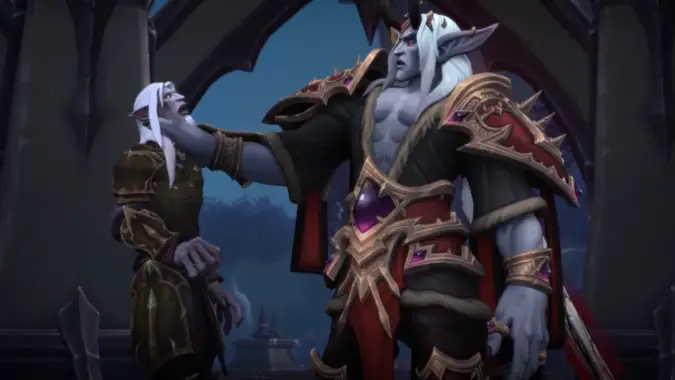 Shadowlands Season 4 starts this week, and while it's going to be the shortest season of the expansion, the World of Warcraft development team is using it to experiment. Mythic+ is going into a rotation system that includes dungeons from prior expansions, and raids are getting a new "Fated" affix that is being coupled with the return of vendor raid gear — albeit in a limited fashion.
The new season isn't going to have much of an impact on my playstyle, however; the recent announcement that the Jellycat mount will not be available via LFR means I won't be making a serious effort to complete the Fated raids. The three vendor items that can be earned are intriguing, of course, but with Dragonflight still promised to be released by the end of the year it won't be much longer before those items will be replaced by quest greens. Throw in the fact that increased difficulty coupled with low motivation will mean long queue times and many stacks of determination and it's easy for me to plan to work on other things.
Even though I'll mostly ignore Fated vendor items, I'll still be doing some gearing for my characters in anticipation of Dragonflight. The Sandworn Relics being made Bind on Account last week has helped me in my efforts to equip all my alts with four-piece tier gear from Sepulcher of the First Ones, and thanks to BOA currencies everyone is decked out in two max rank legendaries. I'll probably not worry too much about any other slots still in the ilvl 220-229 range, but there will be plenty of time to take each character into Zereth Mortis to maybe gear up a little more.
I also have a couple alts I'd like to get some more levels on before Dragonflight even if I don't intend to use them right away. While the Winds of Wisdom experience buff is going away with the start of Season 4 — although there have been many public calls to extend it — there's still the forthcoming anniversary (and trivia experience) in November. The conversion of Shadowlands to Chromie Time with the arrival of patch 10.0 will also hasten the leveling experience, so I should easily have all my characters ready to visit the Dragon Isles once the new expansion arrives.
What are your plans for Season 4? Are you looking forward to the new old Mythic+ dungeons? Are you pumped for Fated raids? Are you a PVPer who's happy just to have one more chance from rewards before the next expansion? Or is the new season something you'll be ignoring?