WRUP: It's the weekend and Team Blizzard Watch is prepared to hail Lilith in Diablo 4
We here at Team Blizzard Watch play a nice variety of titles across the Blizzardverse. Not everyone plays everything, but we all play a little of something.
This week, however, most of us are playing the same thing: Diablo 4.
I'm getting a little ahead of myself, though. This is WRUP — What aRe yoU Playing? — where we talk about what we're all up to this weekend. (Believe it or not, it's not ALL Diablo 4.) Renee kicks us off this week.
Diablo IV Beta
Kerbal Space Program 2 Early Access
Sandman
This whole weekend will be dedicated to playing the Diablo IV Beta because I need that Wolf Pup. I have waited so long to have a little pet in this grim world of Diablo, and nothing will stop me. Except for sleep, food, and maybe a shower. I am so excited to get my hands on Diablo IV. It's been such a long time coming.
Aside from Diablo IV, I will also be playing Kerbal Space Program 2 early access. I've been playing this one for a while, and it's the first time I have played a title like this. I have to admit that it is a bit challenging, but I love building spaceships. Getting them to launch is easy enough, but finding a way back down to land is tricky.
While I'm playing, I will be watching Sandman. I read a couple of the comics but never finished the series. But I love Neil Gaiman and the whole vibe of this show. I'm one episode in, and it's great so far. I look forward to watching the rest of Season 1.
Inscryption
Atelier Lydie and Suelle
In my usual 'late to the party' style, I finally tried out Inscryption. I love the eldritch weirdness, and I'm so curious to see where things go in this strange creation.
To counterbalance all that creepy strategy, I'm also continuing my journey through the Atelier games. I gave up on Firis, because I just wasn't vibing either the battle system or the crafting or the stricter time pressure. And that was the right choice, because I am LOVING Lydie and Suelle. It's a fabulous conclusion to the Mysterious trilogy, blending the best ideas from the two games that preceded it. The alchemy crafting has unfolding layers of complexity, the battling has endless powerful combinations, and several of my favorite characters have returned (hi Drossel!) to share more of their charming stories. If you're someone who likes JRPGs, puzzles, and cuteness, I highly recommend looking into the Atelier series.
D&D
More D&D
Doubles laddering in Pokemon Scarlet when my Switch and I get some free time together
Maybe WoW?
Friday night playing D&D, Saturday afternoon and evening running D&D, so I get both sides of the screen. Getting closer to the mythical three-D&D-game weekend. Probably not a lot of gaming time outside that; we've got to go car shopping, as my wife's car has been declared officially dead, and then I get to help my mom do her taxes. The deadliest game. Wait, no, that's not right. Probably taking a break from doing dungeons this weekend as I think most or all of our usual group got to KSM and that's generally where we aim for each season, though possibly will hop into one or two just for the vault slot.
Octopath Traveler 2
Diablo IV beta
Babel by RF Kuang
The game I've been playing the most lately — and is an early contender for game of the year — is Octopath Traveler 2. The only major criticism of the Octo2 is that it's too similar to Octo1, but I disagree because many of the frustrating aspects of combat from the first game have been improved, especially for the Hunter. It's genuinely been a joy to play and I'm planning to 100% it, which is something I very rarely do.
The other big game this weekend will be Diablo 4 as I get my first chance to try it out. Fortunately my chosen class of Rogue is available this weekend so I'll be able to get two weekends of play with it.
Finally, the Nebula Awards announced this year's nominees so now I have a new list of books to read — although I have actually already read a couple of them. I just started RF Kuang's Babel and since it's sizable it'll probably take me a couple weekends to finish, but I've read and enjoyed The Poppy War so I'm expecting this to be an excellent book as well.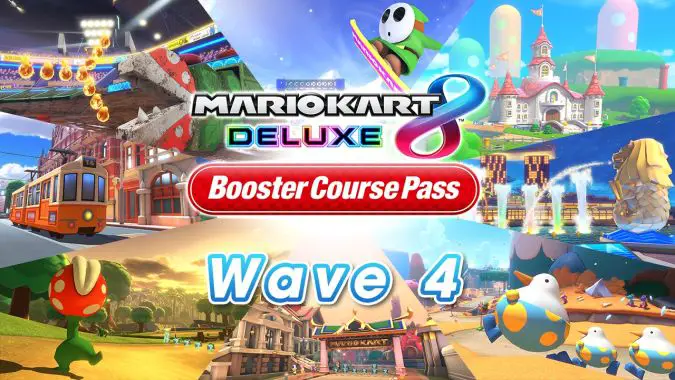 SNAP
Mario Kart Wave 4
D&D
I have once again joined a D&D game with my fellow Blizzard Watch writers. It is an amazing privilege to play alongside these wonderful roleplayers. I'm playing a dhampir Artificer who was bitten by an Arachne so now he has to eat spiders on a regular basis.
My main game continues to be Marvel SNAP. I caved and bought Thanos even though I knew he was likely to be nerfed, and the devs have since announced he will indeed be getting adjusted. I've been playing the popular Thanos Lockjaw deck. It's clearly powerful, but it also has a wide range of outcomes. I'll be interested to see just what the nerf to Thanos is.
My son and I have been getting back into Mario Kart since Nintendo released Wave 4 of the expansion track packs. We loved DK Summit on the Wiii and I like the changes they made to bring it up to the Switch. It's fun seeing tracks like Waluigi Stadium and Yoshi's Island again, as well as getting to play tracks I had never seen before like Tour Bangkok Rush and Tour Singapore Speedway.
Diablo 4
D&D
Poker
WoW PTR
Plan for the weekend – Friday is probably messing around on 10.1 PTR, Saturday morning Diablo IV beta testing – probably streaming it and seeing how that goes. D&D on Saturday lunchtime my time. Poker Saturday evening. Sunday more Diablo IV and raid night.
Running a D&D game for all of these weirdos! Or at least the weirdos who want to play D&D with me on a Friday night. Other than that, it's all about Diablo 4. But you have to take breaks sometimes, so I might farm some WoW transmog too. I've been doing a lot of transmog runs lately — it's a great low energy activity, and I've been shoring up reputations and earning some achievements along the way.
Diablo IV
Diablo 4
Diablo Quatro
Diablo Quatre (it's French, so it's new, even if it's just one letter offf)
I am going to be playing a barbarian in the Early Access/Open Beta, and if i get time, I'll try a Druid once they arrive during the Open Beta, but honestly we all knew I'd go Barb.
Diablo 4 beta
D&D
More Diablo 4 beta
Reading
Did I mention the Diablo 4 beta?
Like Matt, I will be in the Diablo 4 beta up to my eyeballs this weekend. My goal is to level the three classes available so that next weekend I can focus on the other two. The wolf pup shall be miiiiiine.
Also D&D with my fellow weirdos. HEISTS! <3
Diablo IV Beta Test
Stellaris: First Contact
Survivng the Aftermath: Rebirth
GTAO: The Final Dose
I was planning on only playing Diablo IV so that I could pick up my wolf backpack, but Paradox Interactive announced last week that they were going to release 2 games I would want to play this week. Stellaris 's new expansion let's you start off a race as a fledgling stellar force. Suriving the Aftermath will allow you to terraform the devastated landscape, but you can not have great reward without great risk, as you fend off new mutated insects.
As if that was not enough, Rockstar announced last week a whole new content update for this week, keeping with thier pattern of not telling you what is coming untill it is ready to drop. Time to jump back into Los Santos to wipe out the latest drug empire that threatens to destabilize my lovely drug empire.
Diablo IV Beta
D&D
March Madness
Friday I'll be doing D&D with the Blizzard Watch folks. I'm still a relatively new TTRPG player — this is my second TTRPG campaign as a player and my first D&D playthrough as such — and I have to say I'm really enjoying myself so far, especially since I have an absolutely unhinged group to play with.
I'll split Saturday between trying out the Diablo IV Beta on PlayStation while my laptop plays March Madness basketball games. I've dabbled withDiablo in the past but it was mostly surface level before my attention span whisked me elsewhere but I'm committed to giving it a real go this weekend.
Sunday I'll return to the DM screen for the homebrew D&D campaign with my friends. We're reaching certain breaking points and hard decisions need to be made and I'm excited to see what they'll choose to do.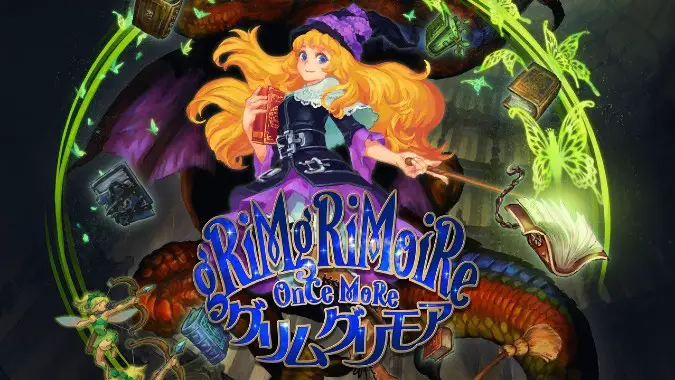 Diablo IV (beta)
GrimGrimoire Once More (demo)
Octopath Traveler 2
Theatrhythm
I'm super excited about finally getting to try Diablo IV. The two class archetypes that I always gravitate towards in Diablo games are the spellcaster and archer ones, so I'm super happy that I'm already able to play as both the Sorceress and the Rogue in this beta.
I've also been playing the demo for the remaster of a little game called GrimGrimoire Once More (originally on the PS2). It's a magical academy-themed side-scrolling RTS, which is a strange but fun combination, and it has the amazingly beautiful art style from Vanillaware, a small company that specializes in those gorgeous hand-drawn sprites (and paints mouth-watering food able to give Studio Ghibli a run for its money). Once I finish this demo, it'll be time to dive fully back into Octopath Traveler 2.
Finally, I'm still investing a lot of time in Theatrhythm, it's my new "downtime" game of choice (alongside Slay the Spire).
Diablo IV couch co-op
WoW dungeoning
LEGOs?
D&D planning
On Friday night, the GF and I will be playing Diablo IV couch co-op to see what that whole experience is like. I've never played a Diablo title on a console before, and I'm especially interested in potentially having a couch co-op game we can play together. Unfortunately, she leaves Saturday morning for a work trip so we have to make the most of that first night. I'm sure the servers will be fine.
Otherwise, I'll be spamming WoW dungeons as I slowly climb to Keystone Hero, planning D&D stuff, and maybe finishing LEGO sets I haven't finished in way too long.
D&D
More D&D
Party Down
The Tale of the Nine-Tail
Both of my in-person D&D games are happening the same weekend, even though they are each once a month. Saturday, the group is going into an adventure that is based on Day of the Dead, and ends in demons. Sunday, half my group left, and more people joined, so we're starting over. I've had an idea in my head for a while for a Disney D&D campaign, and that's what we're starting. It all begins in Wonderland, but will eventually progress through other lands of Disney movies…and maybe TV shows, I want to include Gargoyles later on. To prepare, I've been watching Alice in Wonderland movies and YouTube videos about it. It is a fun genre unto itself.
On the tv front, there is a new season of Party Down, the previous season out about 13 years ago. That's a good show, well casted. And then, as I love foxes, I've been watching a Korean show, The Tale of the Nine-Tail, about a 1,000 year old nine-tailed fox searching for the reincarnation of his true love. A well done, if sometimes slow paced, show.
That's us for this weekend! Like I said, it's a lot of Lilith around here. But hey, that doesn't mean you have to hail Lilith — you could always hail Yogg!
Hail or no hail, though, if you have a moment, why not tell us: What aRe yoU Playing?