Blizzard Watch Weekly: The Diablo 4 edition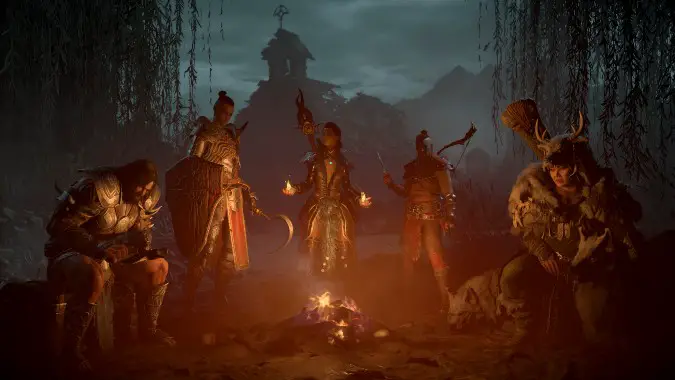 I know some of you aren't very interested in the mass of Diablo news going around, and I have to apologize to you because lately Diablo 4 is nearly everything we're doing at Blizzard Watch. We're writing about it, we're playing it, we're having dreams about it. It's the kind of game you obsess over.
But if you are interested in Diablo 4, I have good news because we've put together a whole bunch of guides that will help you get started.
Now let's run down what's going on in gaming — particularly Blizzard gaming — this week.
Now live
Summer Game Fest has become a digital replacement for the now-defunct E3, and though the main event has come and gone (you can watch it on YouTube if you want to catch all the news), expect the gaming news to keep rolling in through the weekend. I'm personally looking forward to Wholesome Direct, a showcase of cozy games, which starts Saturday at 12pm eastern. But the biggest event is probably the Xbox Games Showcase and Starfield Direct, which start on Sunday at 1pm eastern. The event wraps up on Monday.
The Greedy Emissary event has brought Treasure Goblins to World of Warcraft, and you can jump in to get lots of Diablo-themed loot, including the Baa'lial battle pet and the Tyrael's Charger mount. Treasure Goblins spawn every half hour in either Orgrimmar, Storming, or Valdrakken, so if you're looking for rewards get ready to camp out this weekend, because the event ends on Tuesday.
WoW Classic's Joyous Journeys buff will be available through June 19, so now's the time to catch up on leveling so you're ready to jump in for Phase 3, due out on June 20.
A new month of Trading Post rewards is live in WoW, and as usual it won't be too difficult to get in and grab this round of new cosmetics. We have tips on how to get this month's rewards as well as a list of rewards available this month's rewards.
Grab your rewards while you can! You can get a range of Diablo 4 cosmetics via Twitch drops through July 2, with new drops each week — so be sure to check when you should watch to get the rewards you want. Amazon Prime Gaming is also continuing its series of WoW freebies with the Epic Purple Shirt available through June 29.
Coming soon
Let's talk about Diablo 4
We have a whole lot of guides, but these are the ones that are probably most helpful if you're trying to get into the game, starting with class guides:
Need some more general advice about the game? Diablo 4 is different than any Diablo that's come before, with lots of new systems:
Whew. That was a whole lot of Diablo. I'll try to keep things more succinct next week. But until then, have a great weekend of gaming!