This week's hero rotation brings the standard cast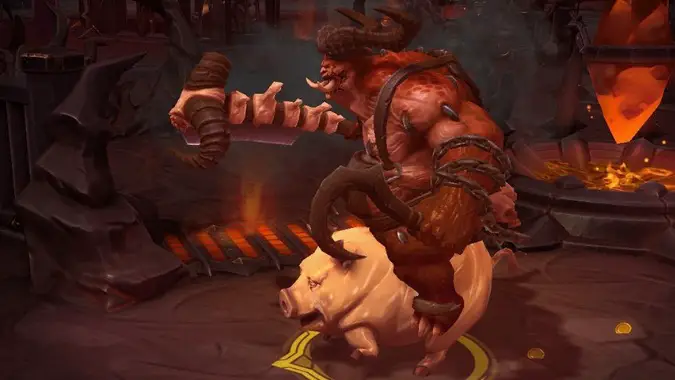 It's Tuesday all over again, which means it's time for a fresh batch of free heroes in Heroes of the Storm. Except for the fact that everyone's least favorite hero, Raynor, is off this rotation, there's nothing terribly exciting about this week's slate of heroes. Some of them we like, some of them we don't like, and it's basically just another week in the Nexus.
Still, there are a few things of note. Some mounts are returning and others are leaving the Nexus: we'll see the Piggy Bank and Ringmaster's Pride available again, while the Butcher's Beast and Marshall's Outrider are on their way out. And though this isn't excitement for this week, Xul, Diablo's Necromancer, will be joining us next week. In the meanwhile, we'll just have to get by with this week's rotation.
Now, let's get into this week's rotation.
Assassins
Lunara — check out our guide to Lunara
Unlocked at player level 7
Anna: I've found Lunara a lot more fun to play since her HP buff a bit back. Her playstyle is super unique compared to the rest — built to harass, not go toe to toe, even with that health buff. Make sure to attack everything to build stacks of her poison and then switch your target. She has a lot of style, too. Stack that DOT til you see your opponent is doomed, then frolic away. The cool kids never look at the explosion.
Valla — check out our guide to Valla
Specialists
Anna: I'm not sure why but I haven't seen Nazeebo in general in a while. He's never been incredibly competitive because his trait means that he's at his best in a scrum in the middle of a lane. Pros don't generally do that, but most others do, so he was fairly popular, but I don't think I've seen him played much recently. If you do want to try him out, his Gargantuan is a solid laning tank, a very big body for blocking and a great thing for Nazeebo to throw at the enemy if he needs to skedaddle.
Anna: Every time Sylvanas comes around I feel like I need to draw little pink hearts around her name. If you're new to playing her, try using her Haunting Wave to teleport across terrain. One of my favorite maps with her is Blackheart's Bay, because it's so easy for her to escape by leaping across the water, a path which is inaccessible to most other heroes.
Support
Malfurion — check out our guide to Malfurion
Anna: The funny thing about Malfurion is that he's a very solid hero with a lot of depth in his kit. He can't stand up super well to targeted attacks or burst but against uncoordinated groups where he can let the HOTs roll through the chaos, he's a powerhouse. I just hate his character. BadAngry AngryAngry indeed.
Unlocked at player level 5
Warriors
Diablo — check out our guide to Diablo
Leoric — check out our guide to Leoric
Unlocked at player level 15
Unlocked at player level 12
Anna: I haven't heard anything further on the Stitches bug (you can find out more in last week's rotation post), so this week may be terrible with him in the mix. I mean, it's going to be terrible anyway because Stitches has a mug only his mother could love and he's an undead abomination who doesn't have one, so.
Mitch: I wasn't sure what to add but then Anna brought some fighting words. Stitches is adorbs, especially the plushie version of him that comes with the hot hot hot bikini costume code. Honestly, the Stitches plushie gives me hope for more adorable nightmares, like some of the demons we see in Diablo.
Anna: To be clear, Stitches is a powerful warrior. He just makes me a little queasy. Which is appropriate, because we keep talking about the pirate ship map and I'd imagine a rocking boat full of stinky skeletons is probably a nauseating experience.
Mitch: Also, speaking of Sylvanas on Blackheart's Bay, I'm pretty sure it's still in the game where Stitches can pull mercenaries over behind a base and make them unkillable by the enemy team because they end up being unable to cross through your gates. I mean, don't do that, but… you know… it's a thing that can happen.
If you need a starting point with any of these heroes, check out our Assassin guide, Specialist guide, Support guide, and Warrior guide for quick rundowns on each hero. This week's freebies should be going live this afternoon, so jump online to take advantage of them. And, as always, we'll see you in the Nexus!