You'll be able to upgrade your Legendaries to ilevel 1000 in patch 7.3.2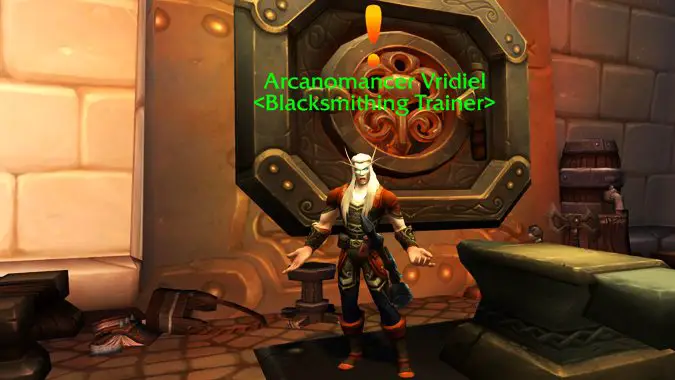 When the new raid comes out in patch 7.3.2, you'll be able to upgrade your Legendaries again. The PTR was updated with a new build for Friday's Antorus raid testing, and Wowhead found all kinds of interesting new things, despite Blizzard saying that the patch will only be "very minor." One of those things was a new upgrade token increasing Legendaries another 30 item levels and it should work similarly to how we've been upgrading Legendary gear this whole expansion.
In the datamining for the latest PTR patch, Wowhead found a new upgrade item: Awoken Titan Essence. It looks identical to the most recent Stabilized Titan Essence that took our legendaries to 970 item level, which hints that it will probably be no different than the previous Legendary upgrade process.
If it does work the same as before, we can infer a few things:
We will most likely need to collect new "essences," like the previous Writhing Essences, to create an Awoken Titan Essence for each Legendary gear item we have.
New essences will likely be another currency. Writhing Essences were converted into currency soon after 7.2.5 to prevent extra essences being lost upon quest turn-in.
Essences will probably drop from the new Antorus raid, Mythic+ weekly cache, emissary quest rewards, weekly PVP quests, and the first random Heroic dungeon of the day.
Essences will only drop once per week for each Antorus boss, regardless of difficulty, but you'll be able to get them on any difficulty.
Essences probably won't come from any of the previous Legion raids, Paragon reputation caches, dungeon bosses, Mythic+ dungeon timer loot chests, or any other loot options that Legendaries can come from.
Any old 910 or 940 Legendaries that missed the 970 upgrade quest won't need to do multiple quests — they will go straight to 1000 with the new quest.
Any new Legendaries that drop after the patch goes live will already be 1000 item level.
Blizzard added the daily Heroic dungeon reward to the Writhing Essence sources in 7.2.5 when it appeared it would take an absurd amount of time to upgrade multiple Legendaries. Since players are likely to have even more Legendaries now, it's possible the upgrade process may be changed while on the PTR.